The momentum and perseverance of Gernika control La Roche
Great match for the Biscayan women against the French team in the second match of the regular phase of group F of the Eurocup that is played in a 'bubble tournament' mode in Valencia.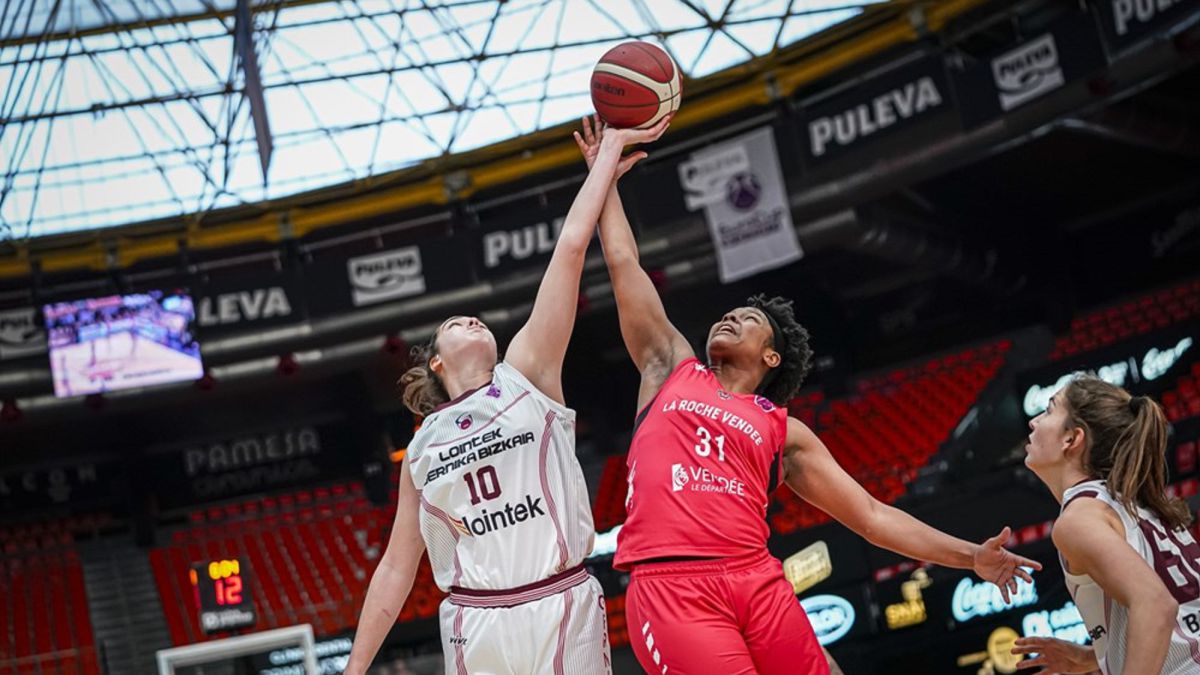 The impetus and perseverance of Lointek Gernika, seasoned with points from Angela Bjorklund and Milica Ivanovic, controlled French La Roche Vendee Basket on Tuesday in the second match of the regular phase of group F of the Eurocup that is played in tournament mode bubble 'in Valencia.
The Basque team started out aware of the need to dominate the clash from their aggressive defense and they succeeded. Thus he did not weigh some initial errors in the shot and with the points of Bjorlund and Ivanovic he was able to gain the initial dominance of the scoreboard.
With Tiffany Wright almost as the only valid reference in attack, the French team fell short, in part due to the contribution in points and intensity of Naiara Díaz and Rosó Buch coming off the bench (29-16, min. 10). The scoring appearance of Caroline Heriaud gave a boost to the French team but the Gernika team, despite the fatigue, kept a cool head and came to the break with a good part of their income (47-38, m.20) .
The break renewed the forces of Mario López's team who, with Buch increasing the intensity in both baskets and with Bjorklund's points, opened a gap and put La Roche against the ropes (65-44, m.27). The French team tried to get hooked on the clash with long shots but the Basque defense prevented it. The difference was never below ten points, which did not let La Roche dream of the comeback and gave Gernika a quiet victory that places them at the head of the group together with Carolo Basket, who won the first match against Ciudad de La Laguna Tenerife.
Photos from as.com