The Massi-Tactic, to add podiums with several new faces
The only Catalan team of the highest female cycling category presented this Saturday La Pera (Girona) the squad for 2021, with a marked international touch.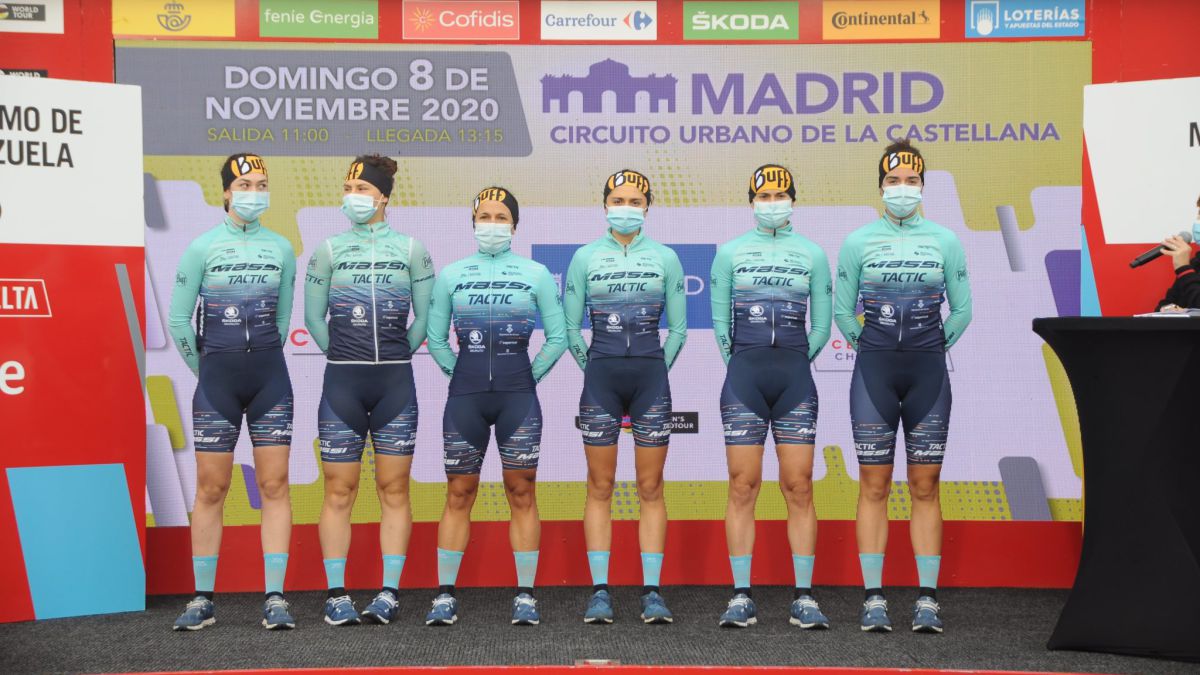 The Massi-Tactic, the only Catalan team of the highest female cyclist category, has presented this Saturday in the nucleus of Púbol, in the town of La Pera (Girona), its most international selection of members with the aim of increasing the presence on podiums. Seven of the twelve riders of this Girona team based in Torroella de Montgrí are foreigners, as is the case of the five signings for the season that begins.
The new arrivals are Vita Heine from Norway, Spela Kern from Slovenia, Maaike Coljé from Holland, Emma Grant from Britain and Olivia Baril from Canada. The Massi-Tactic will compete for eight months in national and international events, some of them of the UCI WoldTour, the highest level.
The team is currently holding a concentration in Púbol and the presentation was attended by the General Secretary for Sports of the Generalitat, Gerard Figueras. The president of Massi-Tactic, Sergi Güüell, explained that, "this must be a year to exploit and assess how far it can go, after the first two have served to make themselves known in the professional world and obtain good results in known races ".
"This 2021 we hope to obtain the first podiums and victories on the World Tour calendar and be a benchmark in Spain and Europe," added Güell. The team's technical director, Àngel González, has detailed that they wanted to incorporate "riders with more international experience" and that, with the arrival of these signings, they hope to take "one more step" .
Gerard Figueras has addressed the members of the Massi-Tactic to show them that "women's sport needs all the support in the private, institutional and federative sphere" and that the work of these cyclists "is very important as a club, team and project" .
Photos from as.com