The letter Vicente Moreno goes up to Espanyol and with a record
With Mallorca, Nàstic and Xerez the coach specialized in scoring more points in the second laps, and that's how he forged his promotions.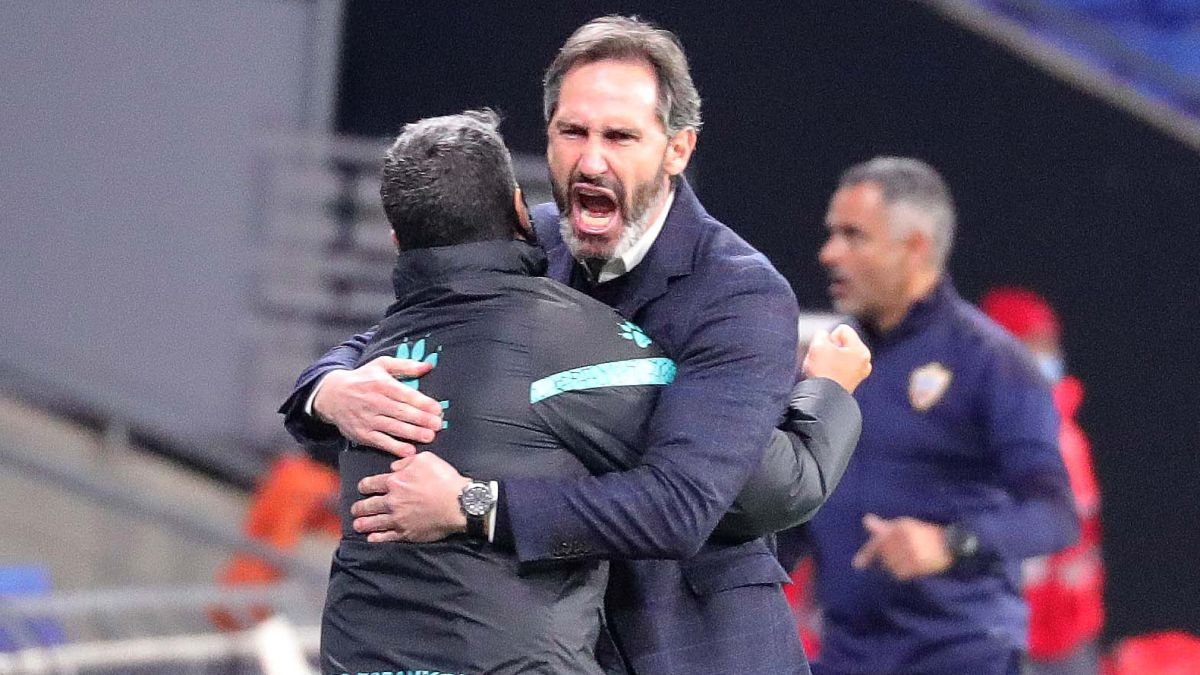 "My experience in the places where I have been is that as we have spent more time everything has flowed better". He pointed it out, almost with a small mouth but with a smile of satisfaction because sometimes it seems that he does not say but says a lot, Vicente Moreno in his appearance after the victory against Castellón (2-0), which placed Espanyol as winter champion Second, with 45 points. A toast to the sun? A mere motivational speech? No, a winning card.
Indeed, wherever he has been, Vicente Moreno has scored more points in the second round than in the first. And that in Espanyol this season would not only mean a direct promotion more than guaranteed but record numbers, above the 91 points that Deportivo added in the 2011-12 season, the maximum figure to date. It would be enough for him to improve the 45 in the first round by one point to equal that milestone. But, normally, Massanassa widens the gap between the two parts of the competition.
This is how he forged his previous promotion to First. Two seasons ago, with Mallorca, he went from adding 33 points in the first round to 36 in the second. In Second, also with Nàstic de Tarragona he obtained, respectively, 33 and 38 points in the 2015-16 season, in which he was close to climbing. And in the Xerez of 2011-12, in which he landed on matchday 17, he had 23 points at the end of the first round and accumulated another 27 more.
Even last season in Primera, despite the decline, he achieved 18 points with Mallorca in the second round, for only 15 in the first. And the trend was already coming from Second B, where he repeated it with Nàstic, with a balance of 27-40 points per lap in the 2013-14 season (although he did not lead the grana team until matchday 13) and 35-38 in the next, the promotion. He only broke his trend of improving in the second laps with Mallorca in 2017-18, with which he rose to the silver category after having added 43 points in the first half of the League and 30 in the second.
"Our idea should be to maintain or improve, even knowing that it will be very complicated," added the coach last Sunday, pleased by the departure of Espanyol but always in search of "excellence" and, above all, a promotion which is essential to achieve, as a Vicente Moreno specialist in second laps well knows.

Photos from as.com