Sixth victory in seven games and the lead for champions who have stepped on the accelerator. Davis (27) commanded an inside game that destroyed the Rockets.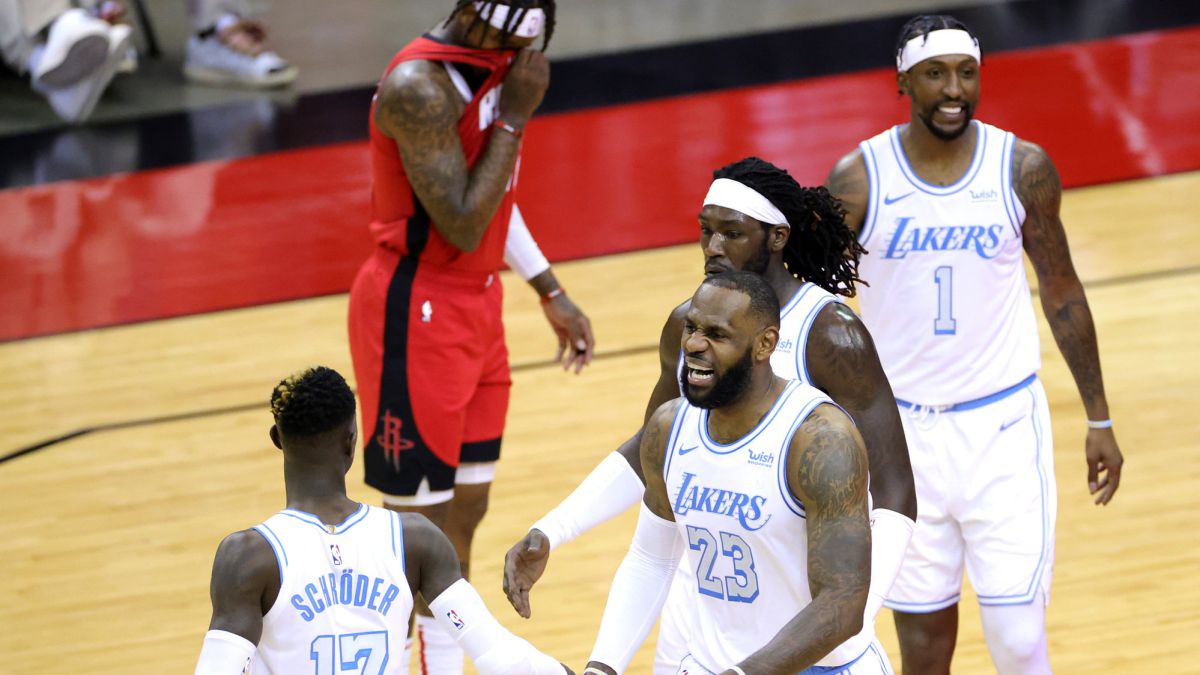 Los Angeles Lakers are in shape. They started the year little by little, with a 2-2 start, but since then they have a 6-1 record and they already look like the team everyone thought. With more weapons in attack than last year and maintaining a top-notch defense, the champions are beginning to spread terror in the Western Conference ... and in the league in general. The Houston Rockets, who at the moment are a mirage of what they were the last years, are not by far a rival that can stand up to them right now.Although the super small ball went down in history in Houston, the Lakers' zone game swept them scoring more than half of the team's points (62 of 120). The great protagonist was Anthony Davis (27 goals, 9/12 in shots), who had missed the last game but who returned to play at a remarkable level. And that did not even have to step on the accelerator fully. But not only he took advantage of the inside. LeBron James, on a night in which he was in the background behind his teammate, scored most of his 18 points near the rim. And Montrezl Harrel, who finished with 16, the same.
The former Clippers is one of the big reasons this team is stronger in attack. He contributes some points from the bench that did not exist last year. Like Talen Horton-Tucker, who is no longer a novelty. The guard finished with 17 points, missing only one field goal and stealing 4 balls. IF to that you add the scoring ability of Dennis Schroder (17 last night) and the talent of Marc Gasol, the combination is done.
The Rockets continue to search for themselves with a very different team and a coach trying to instill another way of playing. However, last night they recalled their worst vices with a match of those that so annoying their detractors in recent times: 12/41 in triples. Of course, at the top of this nonsense pitcher was James Harden (2/8), who also lost 7 balls and who, otherwise, was not bad: 20 points, 6 rebounds, 9 assists, 50% in field goals ... But it was not decisive either. Not him, not Wall, not Wood, not of course Cousins who ended up expelled. Before they had already thrown Markieff Morris for a brawl with Cousins himself in a match that ended with five techniques and two flagrant ones. None of this distracts the Lakers, who are once again at the top of a solo West that looks like they will continue to reign for a while.

Photos from as.com