The Joventut is reunited with the victory against Fuenlabrada
The Catalans ended a four-game losing streak in the Endesa League with López-Arostegui as the star: 18 points and a PIR of 26.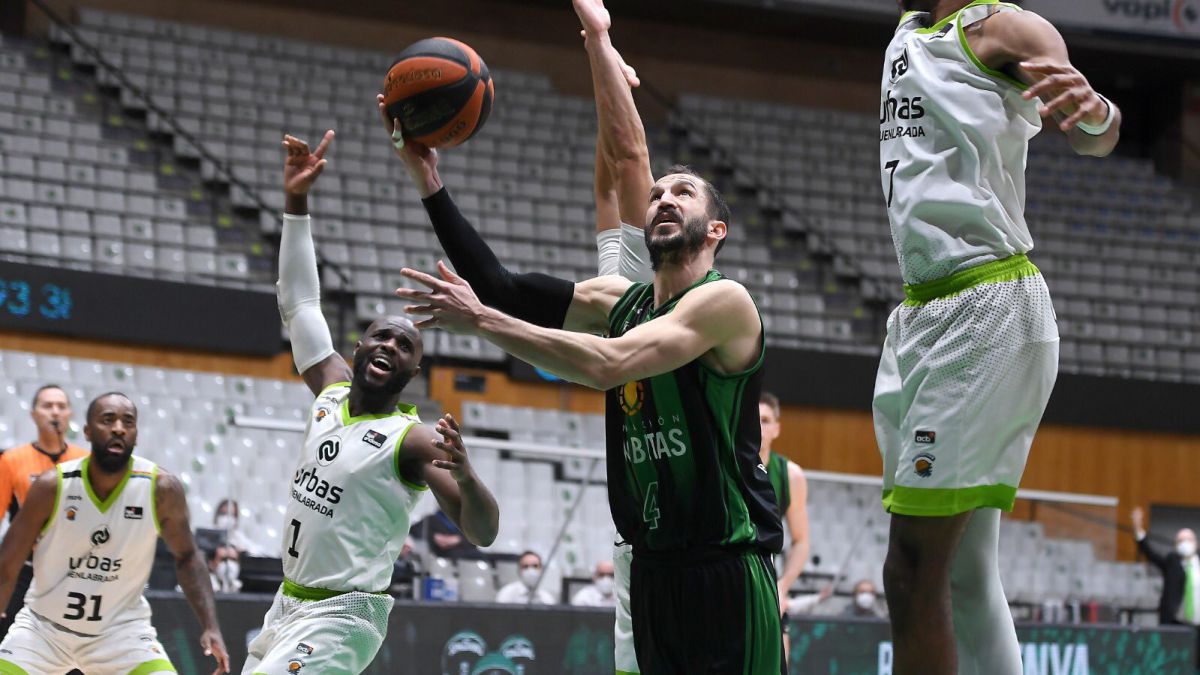 The Joventut de Badalona beat Urbas Fuenlabrada (80-75) and ended the streak of four consecutive losses in the Endesa League in a match in which Xabi López-Arostegui was the best with 18 points and a PIR of 26. López-Arostegui and Birgander (12 points) were the ones who decided the clash in the last minute and a half after Novak's 3-pointers kept the excitement going until the end (74-73, min. 39) .
La Penya was always ahead on the scoreboard during the first half, but was unable to preserve and even extend its maximum difference which was ten points (29-19, min. 17) and went to rest only three points down (31- 28). López-Arostegui led the Verdinegros with 11 points in the first half, who were very good in defense, but the ten losses of the ball prevented them from distancing themselves from their rival. When Penya seemed determined to break the score after a triple by Ferran Bassas (29-19), Trimble appeared to partner with Alexander (10 points in the first half) and endorse the Catalans with a 2-9 run that equaled the game at rest.
The equality was maintained in the second quarter after Cheatam tied the game (31-31) with a triple in his team's first attack. Seven points from Brodziansky gave air to Penya (40-35, min. 23), although history repeated itself. The locals failed in the defense of Fuenlabrada's inner game and Eyenga gave his team the first lead (48-49, min. 28) after a two-for-one action. La Penya reacted immediately with two consecutive triples from Morgan and two points from Tomic to reach the fourth quarter ahead (58-55) .
La Penya regained its maximum advantage (67-57, min. 33) after five points from López-Arostegui. Playing with speed, Penya went up to eleven points (72-61, min. 35) with Birgander scoring everything that came within the zone. But eight consecutive points from Novak gave Fuenlabrada (74-73) one last hope. A theft of the ball by López-Arostegui that ended up scoring and two free throws by Tomic ensured the local triumph.
Photos from as.com