The infinite lives of Mandzukic
34-year-old SuperMario, after rejecting Celta, will sign for Milan to play alongside Ibra after staying 10 months without playing a match.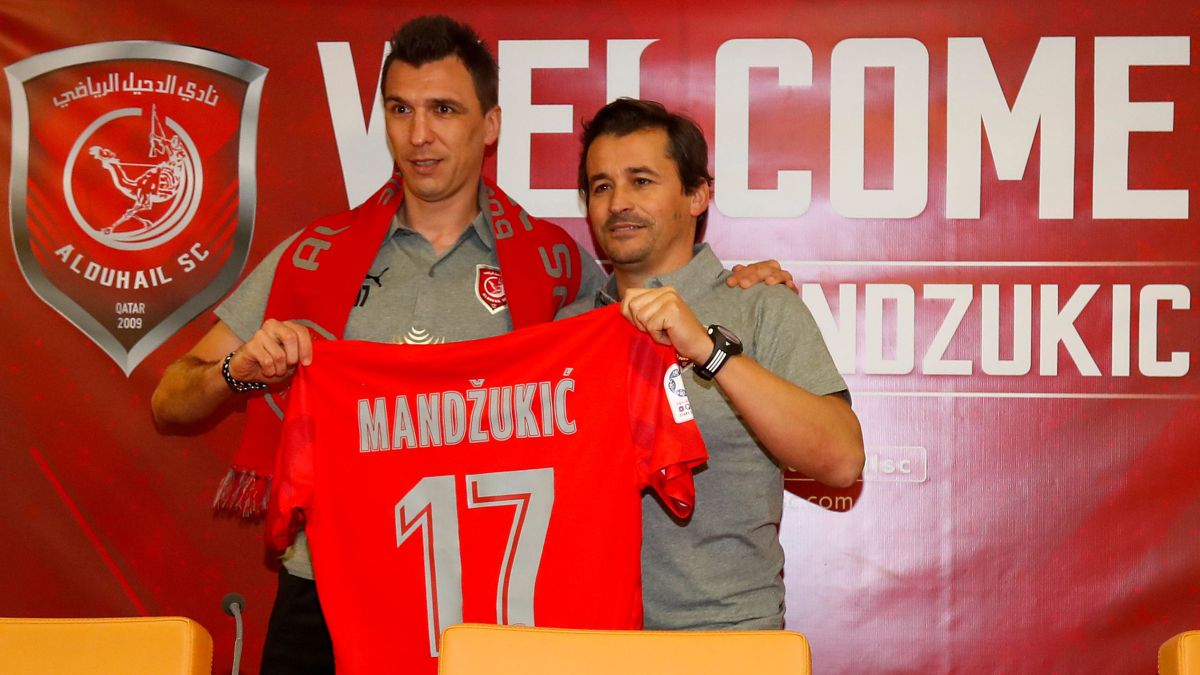 Mandzukic is a new Milan player, a surprising blow from the Lombard club in that the Croatian seemed already out of circulation for the elite. The 34-year-old Croatian seemed already defenestrated after having refused to sign for Celta a few weeks ago. It was a trial run, the celestial club was looking to eat a tip and called its agent Ivan Cvjetkovic. Mandzukic was without a team after splitting with Qatari Al-Duhail.
Just seven games in the new exotic destination, after leaving Juventus in January and having already been there separated by Sarri in one of those measures that marked the beginning of the divorce with his dressing room. Mandzukic was a beloved character in the Juventus dressing room and among the fans. For Sarri, it didn't fit his idea. He went to Qatar, where he has played only six games for a total of 572 minutes.
Mandzukic had been the soul of Allegri's Juve in his last stage, il trascinatore, the one that changes the games. The Bianconera fans adored his roar and that he always appeared in important matches. But it did not fit into Sarri's idea. The Croatian had even been a solution to Allegri's eclectic ways as the resource to lower the long ball in the face of high pressure from the rival. And character, a lot of character. He seemed to be looking for a golden retreat in Asia, but nothing further. Between the pandemic and low-demand soccer, he got bored fast. Then Celta knocked on his door, but the Balkan's claims to return to LaLiga were prohibitive.
It looked like the last train, but no. The pandemic market has made clubs look for solutions at the lowest cost. No transfers. And Milan will be his destiny. A new life for SuperMario at the highest level. After Wolfsburg, Bayern, Atlético, Juventus ... Now he will share adventures with another veteran like Ibra. Double serving of character. Maybe that was it. The club and the Swede are concerned about the fledgling of a locker room not used to fighting for the title until now. Mandzukic is the ideal recipe for that. Maldini and company know it. What he demands from his rivals and his teammates. In fact, before signing the Croatian, Ibra was asked about the suitability of the incorporation. It remains to be seen how he is physically. At the moment, he will sign for the remainder of the season at 1.8 million salary. You will also get automatic renewal of a season if the team qualifies for the next Champions League. That seems more than likely.
Photos from as.com