Al Attiyah achieves his fifth stage victory, but only two minutes away from Peterhansel and he will start the final day 15 away. Sainz, third.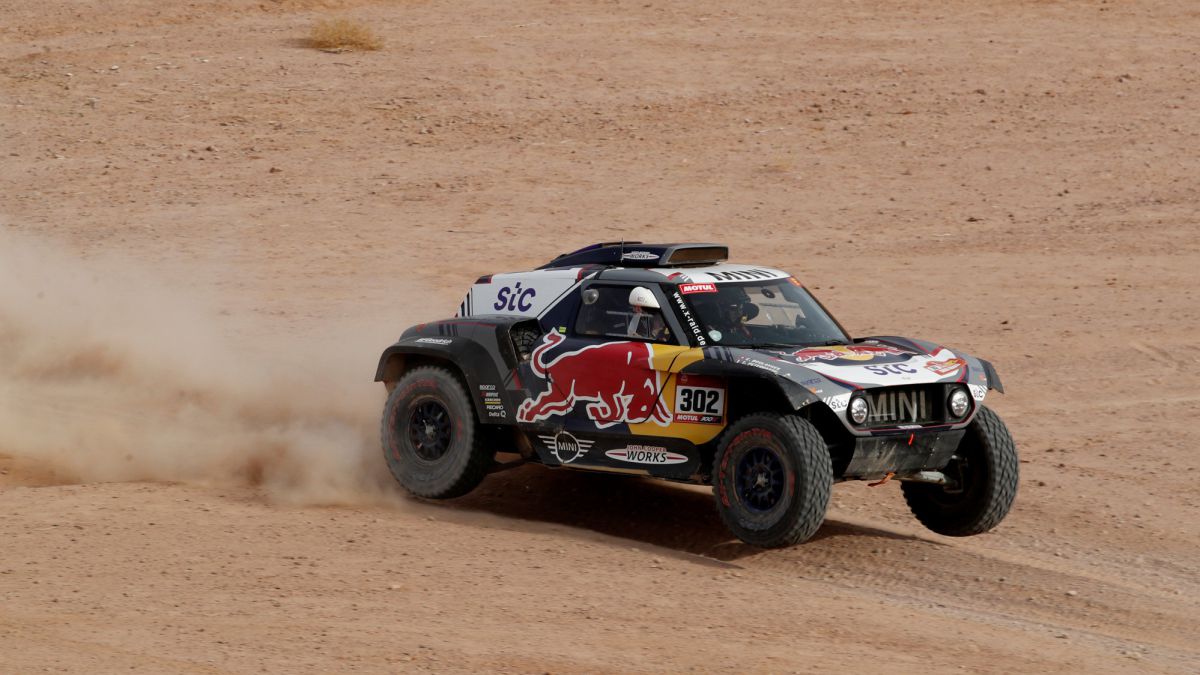 As in the tale of the three little pigs. No matter how wolfish you are and no matter how much you leave your lungs blowing non-stop, if you find the brick house you will not tear them down. And the one that Peterhansel has built throughout the entire Dakar has a good foundation. So much so, that not even the storm that arrived in the penultimate stage could end his solid leadership, the one that he took on the second day and has not released since then. If anything, he gave him a small two minutes, which Al Attiyah could cut off.
And when we talk about storms we do so metaphorically, to illustrate the difficulty of the 464-kilometer special with all kinds of terrain, but also literally, because a tremendous downpour fell in Yanbu, the town where the day ended. Perhaps that was why the Frenchman let that advantage slip away in the final section, where he arrived with 38 seconds over Nasser and finished 1:56 behind the Qatari, for which he gave up more than two and a half minutes. One needed to risk more than the other and the water brought it out.
Thus, Peterhansel and Al Attiyah will face the end of the Dakar with 15 minutes of difference between them, more than enough for the Frenchman to manage it in the last 225 timed kilometers and lift what would be his no less than his 14th triumph in the rally raid hardest in the world. It may have given the final blow, yes, it should not be trusted, because we already know that this race does not allow it and you can never rule out having a scare until you cross the finish line. We will see how it is solved from a distance, just like Sainz.
The Madrid native will arrive at the last day with no options except for a catastrophe that is not expected, but he will do so after completing a good stage in which he did not stop leading. He even led some waypoints, but he gave up a bit at the end like his teammate and finished 2:26 behind Al Attiyah, who, by the way, added a fifth victory. More than an hour behind, Carlos only has to encourage Stéphane so that the triumph is celebrated again in Mini and try to enjoy the final action. Yes, little for what I dreamed.
Photos from as.com