The cup hangover wreaks havoc at Espanyol again
It has been nine seasons since Espanyol stumbled in the first game after being eliminated from the Cup. They have only won two since their last title, in 2006.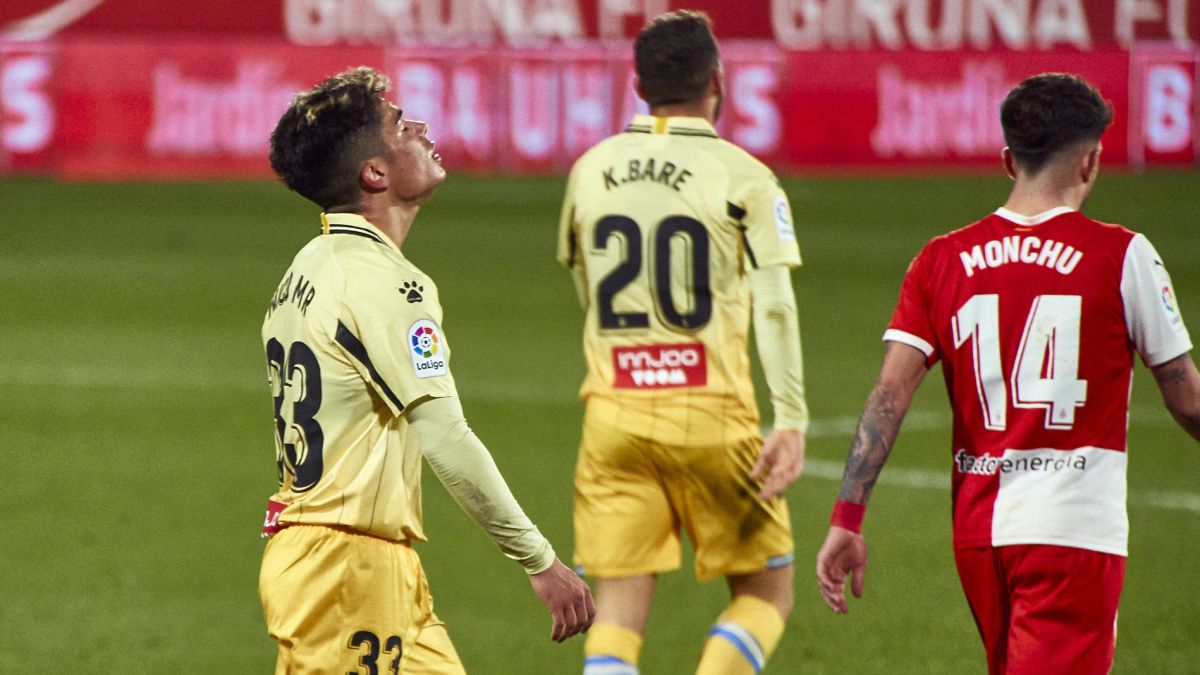 Nobody likes a hit. And the elimination in the Copa del Rey always is. In the case of Espanyol, it is evidence. Coincidence or not, the parakeet team has been unable to achieve a victory in the League match that follows the cup-bearer for nine seasons. The incredible defeat this Saturday against Girona (1-0) after being dropped from the Cup by Osasuna (0-2) is not an exception, but a full-fledged confirmation.
Since the last post-cup win in January 2012 against Mallorca (1-0) after the disastrous tumble in Anduva against Mirandés, Espanyol has only scored four draws - against Granada in 2012-13, Deportivo in 2016-17, Valladolid in 2018-19 and Athletic, last season - in the hangover of the KO tournament, while on up to five occasions they have been defeated: against Betis in the 2013-14 season, Real Sociedad 2014-15, Getafe 2015-16, Leganés 2017-18 and now in Montilivi. No win.
Moreover, since Espanyol won the Copa del Rey for the last time, in 2006, the parakeet has played 15 post-elimination League games, of which they have won only two, tied six and lost up to seven. Or what is the same, it has only been able to add 12 points out of a possible 45 in the cup hangover, a more bitter drink than it seems.
Photos from as.com