The creepy look of Grosjean's burned hand
The Frenchman shows for the first time the burns on his left hand, the most affected in the accident at the Bahrain GP.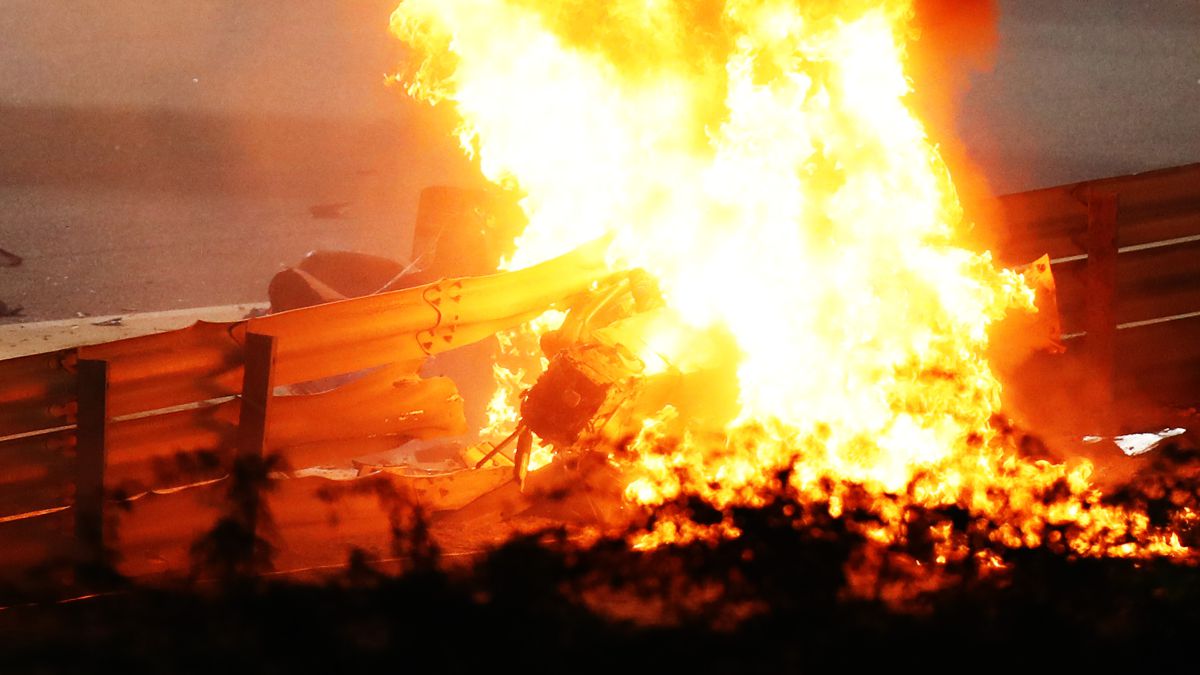 It was undoubtedly the miracle of last season of Formula 1, not to say of world sport in 2020. Romain Grosjean escaped a terrifying accident practically unscathed during the Bahrain GP on November 29, after managing to get out of a car Haas completely on fire. The tragedy haunted for a few moments, but fortunately everything was left in burns of different consideration in the hands of the pilot.
The Frenchman already showed his right hand a few weeks ago, the least affected in the impressive fire. He looked pretty good and hence the recovery was quick. More suffered his left hand to the point that it took six weeks for the Haas pilot to decide to publish a picture of his condition.
On his official Twitter account, Grosjean now shows both hands, the right practically recovered and the left with obvious traces of burns. That he can now do without the bandages is a good sign of his recovery, although the marks on the back of that left hand are, without a doubt, an incontestable reminder of how much worse that collision with the guardrail of the circuit could have ended. Sakhir.
Photos from as.com