The controversy at Di Stéfano: a light red, a possible penalty and a doubtful goal ...
Militao was sent off for knocking down Sergio León when he stayed against Courtois. Asensio scored after a protested action in the Madrid area.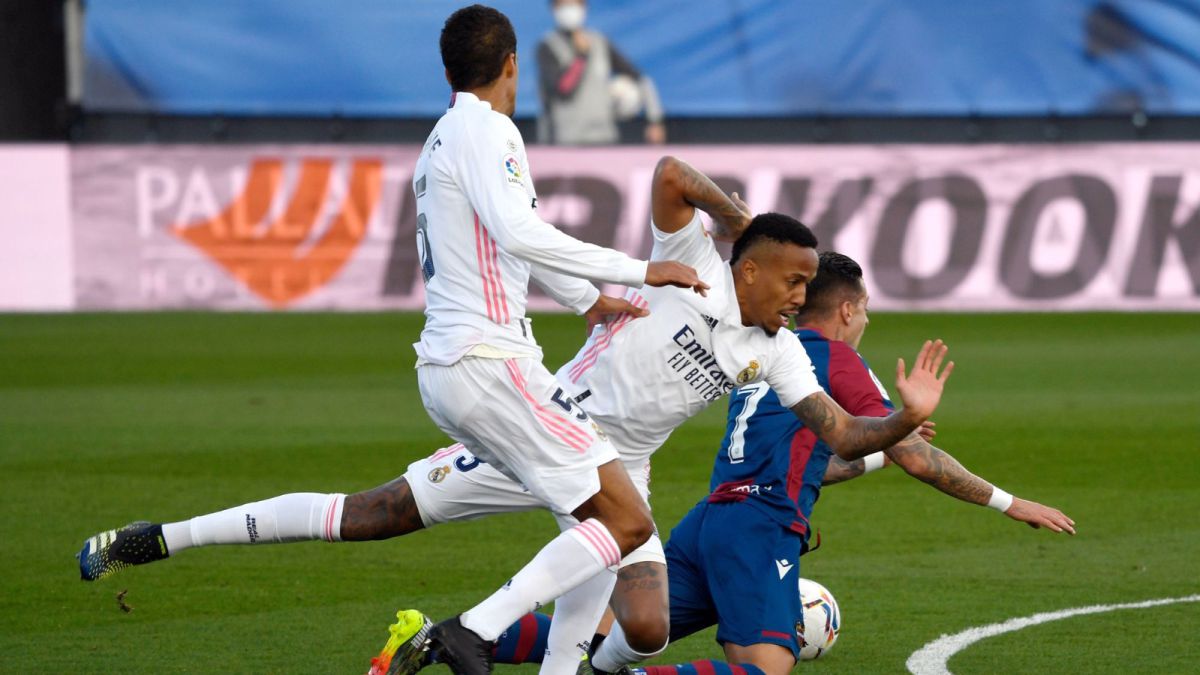 Eder Militao was sent off in the 8th minute of the game after knocking down Sergio León when he was left alone in front of the goalkeeper. In the first instance, Medié Jiménez did not consider that the granota striker was left with a clear and manifest opportunity and only admonished the Brazilian footballer with yellow cardboard.
However, Cuadra Fernández, from the VAR, warned the referee that the action was not as he had seen it and told him to go to the screen to check if it was expulsion. After that, he corrected his initial decision, annulled Militao's yellow card and removed the red one. The Brazilian will miss the next match against Huesca at El Alcoraz.
Iturralde González, referee for the Carrusel Deportivo de la Cadena SER and AS, explained the play live: "It's red. There is no doubt. It is very clear. There is no need to see it. Militao does not want to be fouled. Levante. It doesn't have to be always wanting a foul. Militao can't stop. The referee catches him almost in the center of the field. The assistant should have helped him. He may consider that a Madrid player has arrived. The assistant sees her perfect. He asks if it is inside or outside, because if it is inside it will surely only be yellow ".
He had to cancel Madrid's goal and whistle a penalty
Four minutes after Militao was sent off, Marco Asensio took advantage of a Real Madrid counterattack to overtake his team. Before the kickoff, the play went into review, not because of a possible offside, but because of a possible penalty committed in the Courtois area in the same action. The play was protested by the granotas after an elbow from Mendy to Melero.
Iturralde was clear about the play on the radio, despite the fact that neither Medié Jiménez from the field nor Cuadra Fernández in the VAR considered that it gave to whistle maximum penalty. This is how the Carrusel referee analyzed it: "It is a penalty. For the VAR referee it is not a penalty, but it is clear and the goal must be annulled. At the beginning of the play it happens."
Photos from as.com