The Congolese rookie who revolutionizes the Bundesliga
Silas Wamangituka has exploded as a scorer at Stuttgart. His career has been meteoric. Until August 2018 he was not a professional and now he is the sensation in Germany.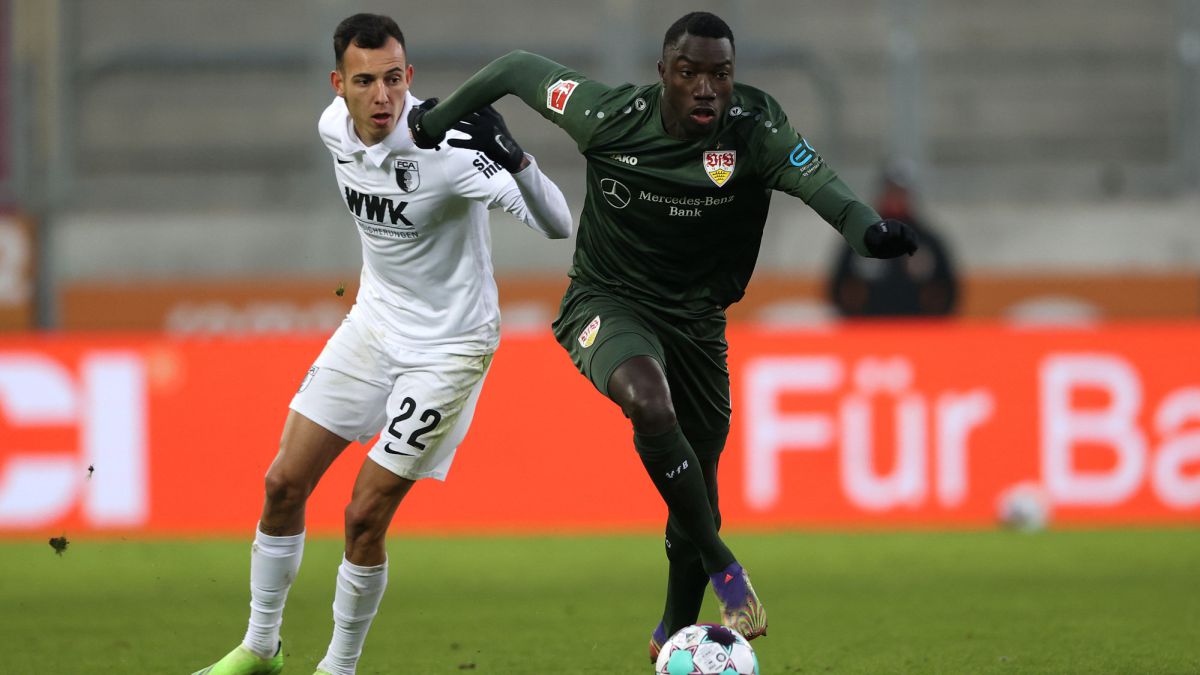 His emergence in the top flight of the Bundesliga is one of the positive news of the current season in Germany. Elected twice in a row as the best rookie of the campaign: in the months of November and December, Silas Wamangituka rubs shoulders, at 21, with the great forwards of the German league.
The attacker, who can play at the top and at both ends, taking advantage of his great power, is revolutionizing the Bundesliga with goals (he has been in 9) in his first season in the league. Signed by Stuttgart in 2019, he was already part of the success of the historic German team on their return to the Bundesliga again. His rise has been meteoric. In 2018, he took his first steps in Europe, in French football. It was Alès who noticed his promising projection at Nicolás Anelka's Black Mountain Sport Academy, in the Democratic Republic of Congo.
His first years on the streets of Kinsaha were not easy: "We played in fierce matches until the end of the night. It was difficult, everyone struggled to succeed. I was lucky to be seen and to go out. Like many Africans I have an obligation to succeed to help my family, "Silas told Le Parisien, after arriving at Paris FC. At the age of 12, all the hours he spent behind the ball in the capital of the country paid off. "When we recovered him, he was a street child, a bit helpless," said a member of the Academy who helped him get to France. From Alès shortly thereafter he moved to Paris FC and from there to Stuttgart, where his projection does not stop growing.A bizarre story of identity change
Silas Wamangituka has some innate qualities for soccer. Very powerful, generous in effort, fast. His work routine is exemplary. There is already talk of great teams interested in the Congolese striker. Everything around you generates expectation. It was news against Werder Bremen for a small disregard to rivals. Even L'Equipe published a report last December in which it ensures that the footballer plays under a false name and that he is truly called Silas Mvumpa Katompa. All very rare.
He has a contract with Stuttgart until 2024 but it will be difficult for him to fulfill it. The Germans paid € 8M to Paris FC with just one year in the elite. And now it is worth much more. His name will ring a lot in this 2021.
Photos from as.com