The beast Akinfewa: "This football is killing me"
"I have to treat my knee in every game and there are times that the next day I think I'll retire," he said after facing Tottenham in the FA Cup.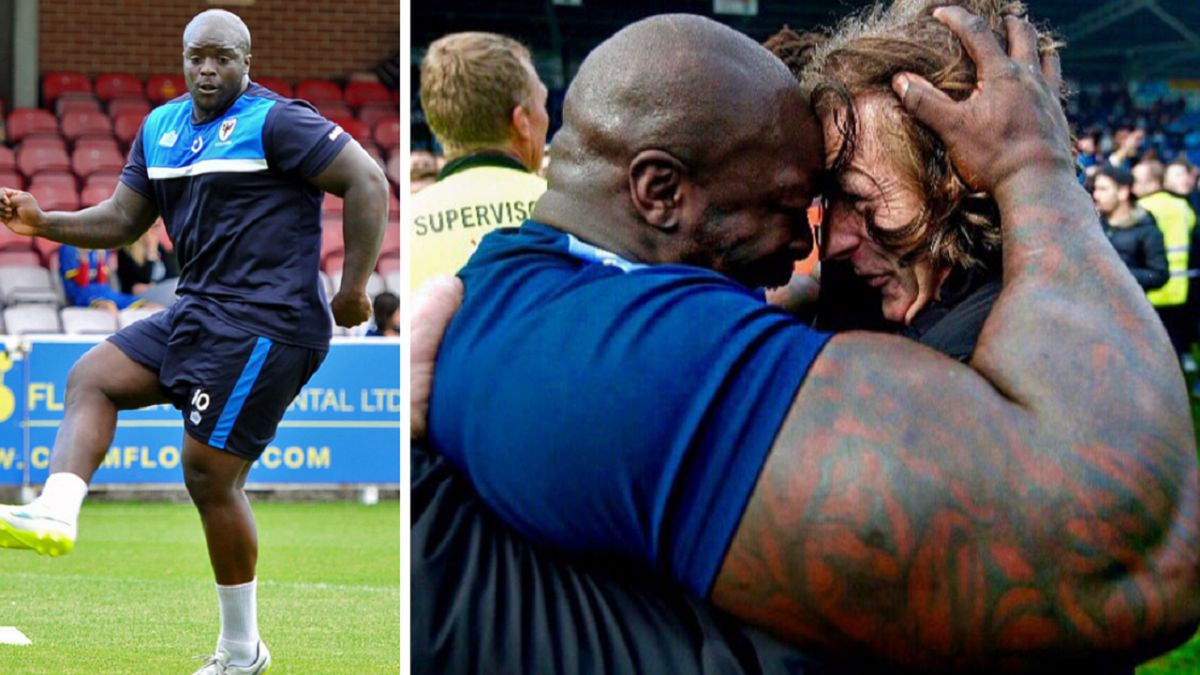 His image is well known in the world of football. Adebayo Akinfewa, forward for Wycombe Wanderers, is an icon. His corpulence scares rivals, but it was his skills with the ball that have allowed him to remain professional until he was 38. And it is still not enough. As he says, he wants to "play until he is 40 years old" .
In spite of his knee injuries, Akinfewa is part of the bottom of the Championship, the English second division, after having been promoted last season. His seniority and his power in the area were a reason for his renewal. However, every game is a fight for Akinfewa, who struggles to stay in shape: "I have to treat my knee in every game and there are times when the day after I play I think I am going to retire."
Yesterday, without going any further, he played against Tottenham in the FA Cup: "I want to play until I am 40 years old - I turn 39 in May - which means I would have to be one more season, but it will be at the end of the year the decision. The other day I was on the exercise bike asking myself questions and I was thinking 'this is killing me', but everyone has some purpose in life. My inspiration is the fear of not being able to feed my children. If I win the lottery, surely I would sit on the beach. But I have to persevere in what I do ".
Akinfewa has never played in the Premier League, but has been a regular in the lower categories of English football: "There is a perception that when you have been a professional footballer for several years you are already financially stable, but the reality is that you are not. A percentage very few footballers earn a lot of money and when they turn 35 they no longer have to work any more, while lower division players simply go contract to contract ".
And what will you do when you retire? At the moment, he exploits his facet as a good communicator in podcasts. His interviews at the games are unmatched. But he sees his future elsewhere: "I have some projects with Netflix and Amazon. I don't think the benches are for me but I like the mentoring part that this sport has and that many times is not taken into account. He said he was too big to be a professional footballer and here I am, 38 years old, after two decades as a player, having scored more than 200 goals. "
Photos from as.com