The Barça will discuss in the judgment the "capacity" of Setién to train
According to SER Catalunya, the Barça club will use its lack of ability and attitude to move the team forward, which it took as leader and was fired after 2-8 in Lisbon.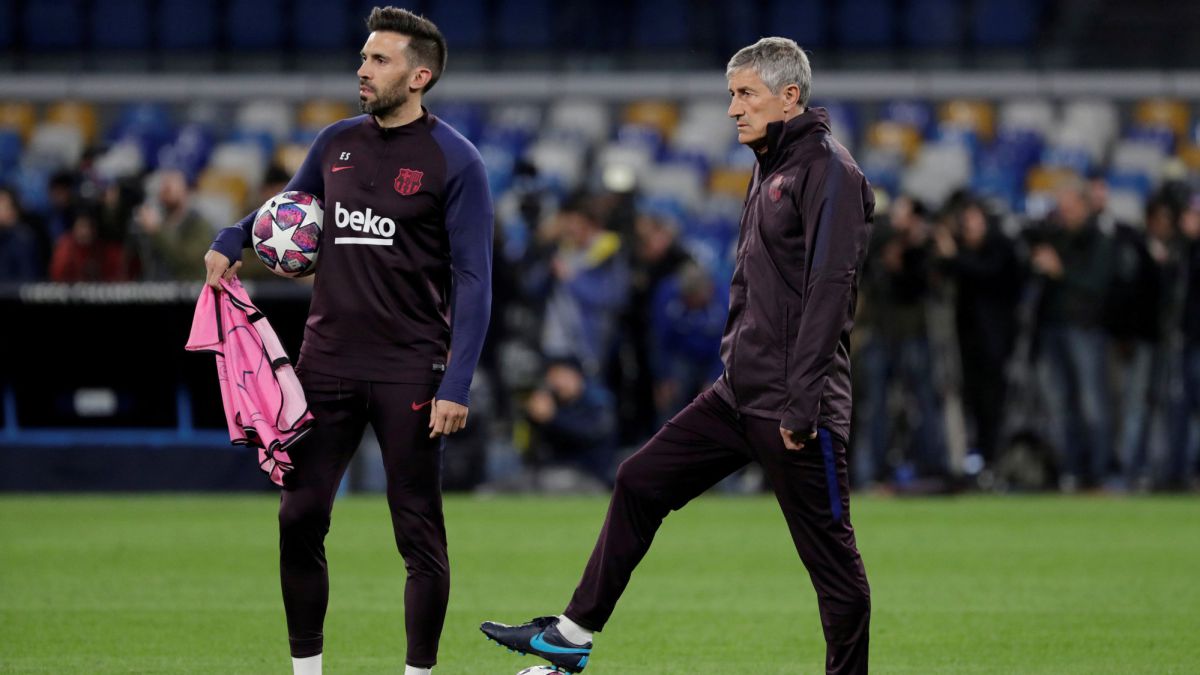 According to the journalist Jordi Martí in SER Catalunya, Barça plans to discuss the "capacity" and "attitude" of Quique Setién in the trial that the parties have planned and in which the Cantabrian coach claims the full settlement of his contract.
The Cantabrian coach revealed in El Larguero de la Cadena SER that Barça has not paid him yet. Barça made a settlement payment, but not the rest, and is willing to fight for arguments that could be classified as intangible. Setién took the leading Barça and ended up sinking in the last days; in the Champions League he eliminated Napoli in the round of 16 and then went down in club history for being the manager of the worst European defeat in the club's history. 2-8 in Lisbon was Setién's last game at Barça.
Setién's lawsuit
On September 17, 2020, Quique Setién sent a statement in which he announced that he was suing Barça. In the note, they assured that they did not receive the response of the club to their request to have the communication and termination of their dismissal on August 17, with the corresponding payment of the agreed amounts. The Cantabrian coach requested this document through burofax at the end of August. Setién asks Barça for the four million euros gross that his contract stipulated for the 2020-21 season. The complaint, yes, did not prevent Koeman from sitting on the bench. And, finally, the story ended up in court.
Already on December 1, the station 'Catalunya Ràdio' revealed that the Cantabrian coach Quique Setién had sued the club for "breach of contract." The former Barça coach claimed that the agreed amounts had not been paid and decided, through his lawyer, to take Barcelona to court.
In a different situation are his assistants -Eder Sarabia (recently signed by Andorra de Piqué), Fran Soto and Jon Pascua- who managed to fix their situation. In fact, the three belonged to the club's discipline until November 6, to the point that a day before, the club sent a burofax to the three to inform them that they had to return to work on November 9, citing them to a meeting with each of those responsible for their areas, to find a role for them within the grassroots football structure. However, on November 6, they received a call from a Barcelona lawyer to inform them that their reinstatement was being suspended and that their contract was being terminated.
Photos from as.com