The Barça is examined in Moscow
The Barça team, second in the standings, is measured today with Khimki, last classified, and on Friday with CSKA, leaders of the Euroleague.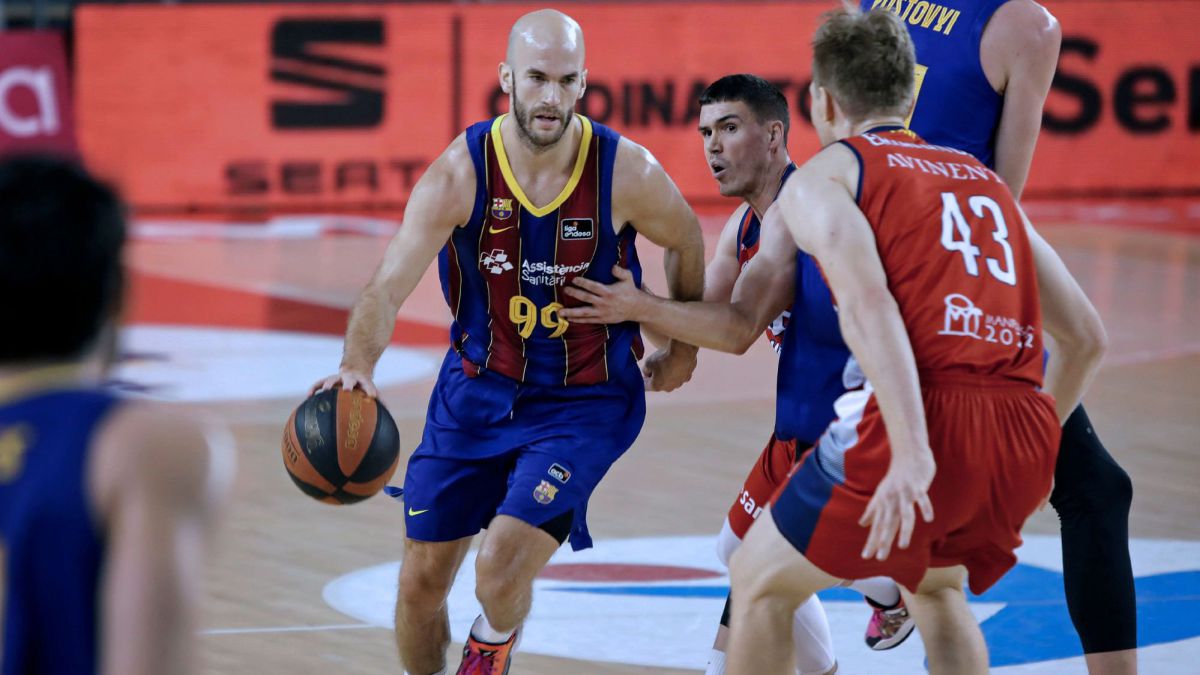 Barça has started 2021 in the best possible way on the court, counts its three games by victories, but it has a major test ahead of it to continue in this excellent dynamic. Two games in Moscow, against two renowned clubs, but which are in two very different positions. Those of Jasikevicius are measured today with Khimki (18:00 DAZN), last classified, before the real litmus test, on Friday, against CSKA.
The good results obtained by Barça contrast with the situation that the squad is going through, plagued with significant casualties. Claver and Davies remain injured and will not be in Moscow, nor will Mirotic, with the club's permission. Who, however, does return to the team is Rolands Smits, who missed the match against Baxi Manresa due to his recent paternity. Good news for Barça, who cannot afford to do without any player.
Despite Barça accumulating three consecutive victories, the trajectory of the Catalans in the Euroleague has been more irregular. The triumph in Valencia, on the last European date, nipped at the roots a bad dynamic that already extended to three defeats in a row. A situation that has not made him lose steam at the top of the table (they remain second) but that requires him to win both games in Moscow so as not to lose sight of CSKA. Khimki, moreover, are in a terrible dynamic: they have lost the last 10 European duels.
The losses of Barça have further reinforced the job of Jasikevicius' team, very solid in defense, a quality that will serve them against Khimki: Despite being down they are able to score with relative ease and are well above in score compared to the other teams at the bottom of the table. Alexey Shved, without going any further, averages more points per game than Mirotic. The counterpart? That they are weak in defense. That is where Calathes, who shone against Manresa, Higgins, Abrines or Kuric can do damage.
A victory against Khimki would also leave the team in an unbeatable position before taking on CSKA on Friday, a rival that a priori should make things more complicated for them.

Photos from as.com