The Acunsa GBC gives the big surprise in Badalona
The bottom of the league comes back in the last minute and a half and inflicts their fourth consecutive defeat on Joventut. Carlson (20) and Dee (15), the best.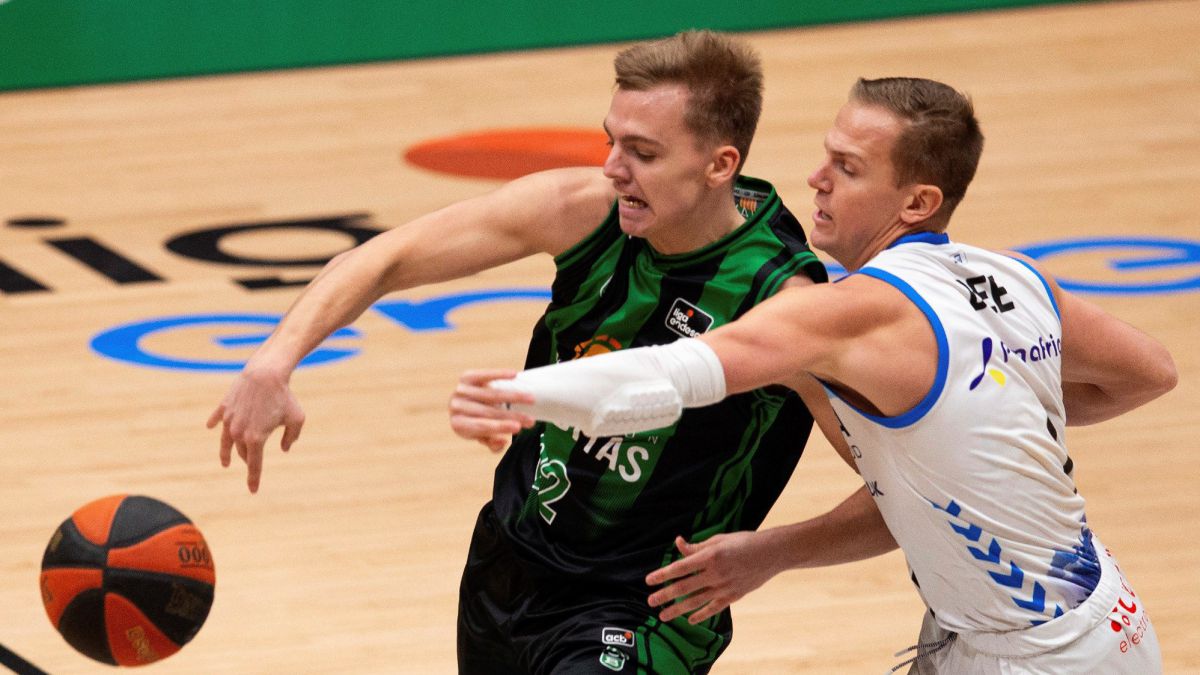 The Acunsa GBC, bottom of the Endesa League, gave the surprise this Saturday by winning (90-94) in Badalona to a Joventut who did not know how to play the last minute and a half with the score in favor and ended up adding their fourth consecutive league defeat. The Basque team had a great game led by Carlson (20 points) and Dee (15 points), who, with six consecutive points when Penya was 90-86 at 1:25, ended up giving their team the victory. The 24 points of Xabi López-Arostegui were of no use to La Penya in a game in which he again failed in defense.
Acunsa GBC took advantage of the home's turnovers in the first minutes to turn it around 5-2 (min.2) and go to 11-16 with two minutes before the break after Oroz scored two triples. The entry of Tomic, Morgan and López Arostegui led to a more successful Joventut who finished the first quarter ahead after a triple by Ventura (19-18). La Penya achieved its maximum difference in the first half (26-22, min. 13) but again suffered in defense and paid dearly by receiving 32 points in the second quarter. Carlson (12 points) and Dee (7 points) led the reaction of Acunsa GBC with their success from long distance to take the San Sebastian six points up at halftime (44-50) .
Dawson and López-Arostegui led a local reaction at the start of the third quarter (52-52, min. 23) that came to nothing as the San Sebastian remained solid in defense and Okouo and Faggiano struck in attack to get nine up (60-69, min. 28). When Penya was most lost, Dimitrijevic and López-Arostegui appeared to make their team react, which finished the fourth only two down (72-74). Two triples by Brodziansky put the locals up five points (84-79, min. 36) but La Penya did not know how to finish the game, crashing against the rival's zonal defense again and again.
An unsportsmanlike foul on López-Arostegui was used by the green-black forward to put 90-86 at 1'25 "from the end. History repeated itself again. A triple by Dee and a two plus one by Carlson made it 90-92 48 seconds from the end The bad decisions in attack by the premises caused by the good defense of Acunsa ended up causing the surprise to jump in Badalona.
Photos from as.com