Tenerife values releasing Borja Lasso
It was confirmed by Juan Carlos Cordero who clarified that he will speak with the footballer and with the medical services to make a decision. Since December 2019 he has been injured.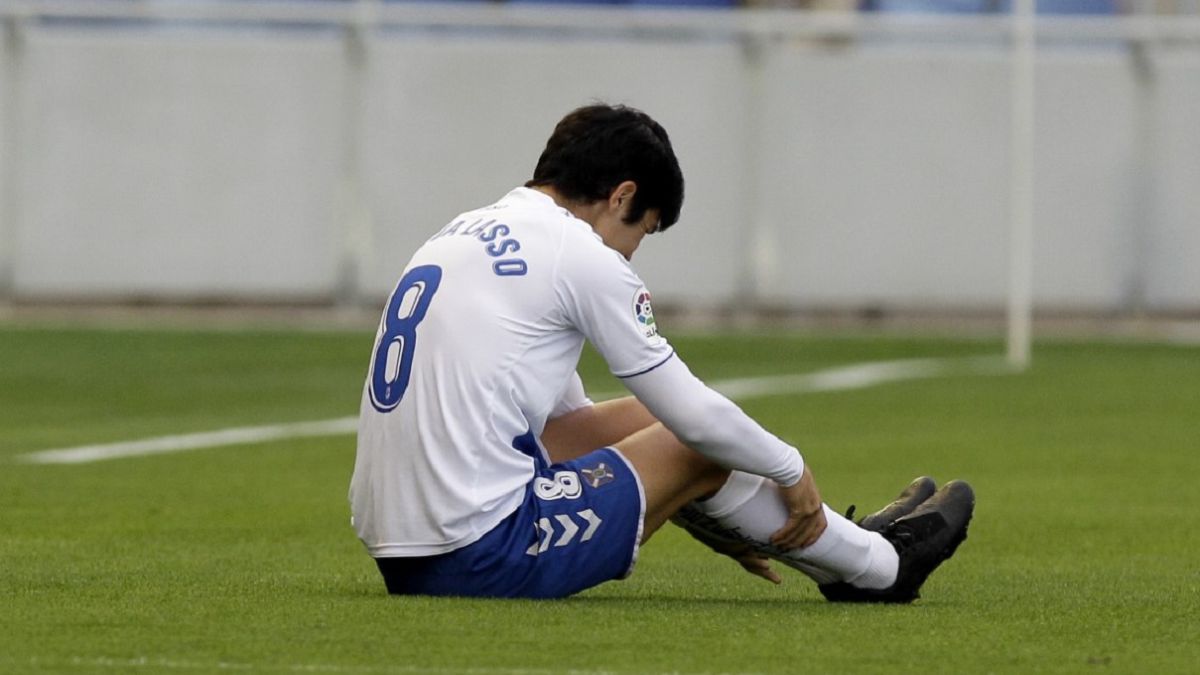 Tenerife values the possibility of releasing Borja Lasso, injured more than a year ago, if his recovery process stretches much further in time. This was confirmed by the sports director of the entity, Juan Carlos Cordero. "It is a complex issue, but in the short term we do not expect it," lamented the Murcian. "It is an option that we value to use your license. We will discuss it with him and with the medical services and we will make a decision with all the respect in the world. "Lasso, who ends his contract on June 30, suffered a distal fracture of the left fibula against Alcorcón, a match played on December 14, 2019 and since then he has not participated again. So much so that he had to undergo surgery up to two times because the recovery is not within the established. The player is now in Seville in his set-up, but without a return date. It will also depend on the market demand since the idea is to use the card to incorporate another player. In addition, Cordero was insisted if it was the right time to renew him, as a gesture of support for his bad moment, but the sports director did not want to confirm anything. "Everything will depend on your recovery," he insisted. The sports director also made a review of the blue and white news during the presentation of Sergio González. "The market is stopped, with few movements, but I do want there to be," he said. Because of this, Cordero hopes to bring at least two reinforcements: a footballer for the band and someone for the attack. Of course, it will be necessary for players to come out so that they can enter. And the absence of Ortolá in Copa could be a message for an exit in goal. "He did not rule out anything," he clarified. "The player may or may not understand his substitution, but it is up to him and his agent to see an exit. If not, it will be complicated, "he argued. Vada, Kakabadze or Joselu are also candidates to leave. Cordero highlighted the positive evolution of Javi Alonso in recent months. "He is the player who has evolved the most this season and he deserves to stay with us. It has taken two steps forward and it is worth mentioning. Despite his serious mistake and the one he has already paid for, he has gone to more, "he said. The sports manager informed that Alex Muñoz is very close to automatically renewing for games played, something that has already happened with Aitor Sanz. "He has earned it and it is an honor that we have such a footballer in our squad", remarked the sports director. And regarding his improvement since the change of coach, he was very clear: "We are very happy with Ramis and his coaching staff. You have to continue like this, the players believe in their work and that way they are closer to winning. At first it cost a bit, but we are already seeing that the situation has changed. Of course, we are still down and we should not trust ourselves "
Photos from as.com