Tebas shakes Zidane: "It will be one more coach excuse"
The LaLiga president attacked Real Madrid and his coach for the version they gave of the complicated trip to Navarra, ensuring that he advised them to get off the plane.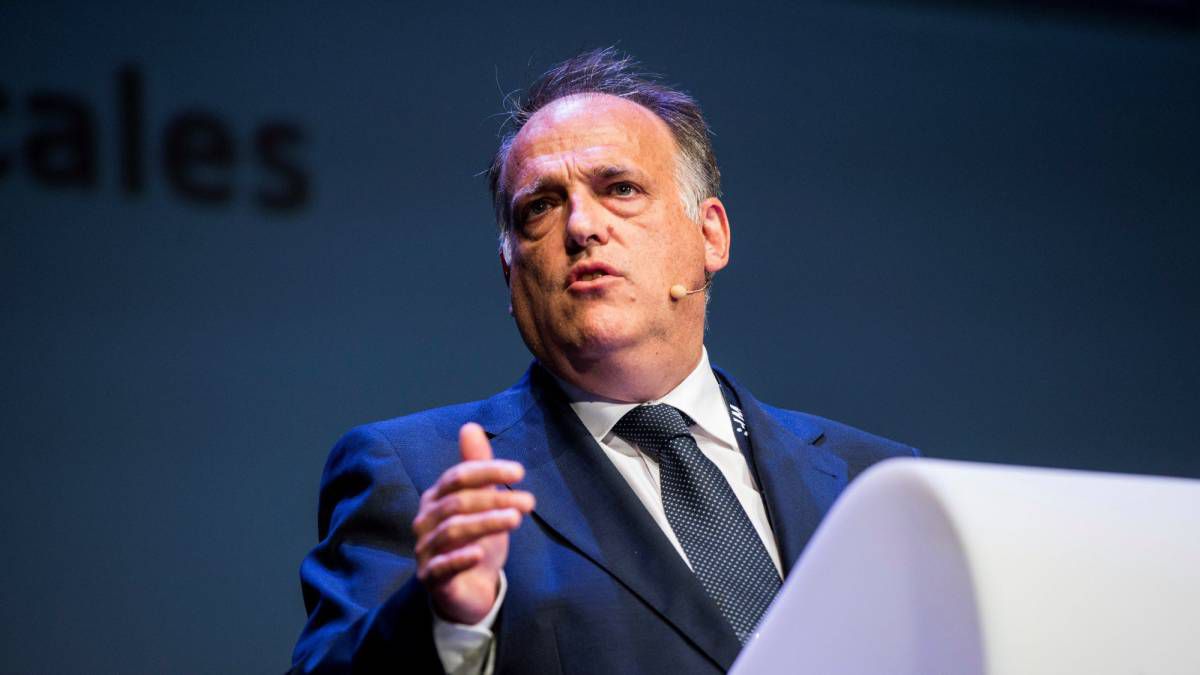 More fuel for the fire in the battle of Real Madrid and LaLiga after the bizarre trip of the team to Pamplona due to the storm Filomena. The last to speak was the president of the competition, Javier Tebas, who has discharged all responsibility in the white club. "I have been bothered by the version that Madrid has given. On Friday afternoon I spoke with their general manager more than 14 times. I told him that, if I saw the boys very nervous, the best thing to do was to go back to the City Sporty and trying to travel the next day, and he said no, "Tebas assured the microphones of TVE.
"If Aena were to say that there is no possibility of taking off, Real Madrid would not have taken off ... The final decision to travel is taken by Real Madrid," he added. It should be remembered that the entire delegation was locked in the plane for several hours Since, due to the snow, there was no possibility of taking off. However, around ten o'clock at night, a runway was able to be set up to do so.
Tebas also went against Zinedine Zidane. The white coach, after the 0-0 draw against Osasuna, protested what happened, assuring that that match should not have been played. "I do not know the information that Zidane had. I have seen so many excuses that the coaches have given when the games have not gone well that this will be one more", criticized Tebas. He also confirmed that his intention is to speak to the president of Madrid, Florentino Pérez. "I will call you because I am not at all happy with what has happened behind," he sentenced.
He also defended himself from other images from last weekend that were highly criticized by fans, such as that of Getafe players helping a car stopped in the snow on the day they had to travel to Alicante to play against Elche. "It seems that it was that the entire Getafe squad was pushing cars and it was just a car whose chains broke. It doesn't seem like anything extraordinary to me," he concluded.
Photos from as.com