Taylor, 365 games and in the 5 defensive ideal of Lasismo
The Swede will surpass Bullock as the second foreigner with the most encounters in Madrid's history. Campazzo, Rudy, Slaughter, Tavares and him, star quintet in defense of the Laso era.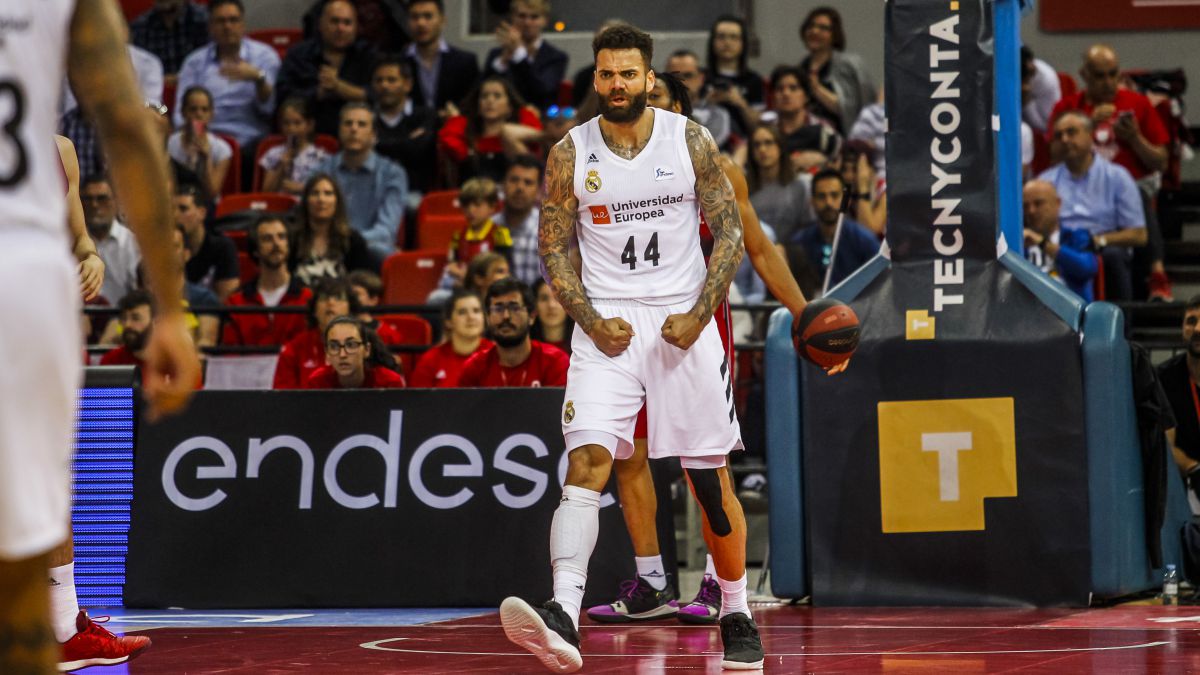 Jeffery Taylor landed at Real Madrid in the summer of 2015, coming to replace KC Rivers, who had left his mark in the Ninth with a magnificent Final Four. However, problems with his cotonou passport made its continuity unfeasible. And Taylor was the one. After three seasons in the NBA, he got the call from Pablo Laso. He was in Charlotte and the coach quickly convinced him because, although he had finished training in the US, at Vanderbilt University (Tennessee), from an American father who made a career in the Swedish league (Jeffrey Taylor, who died last March), He was born and raised in Sweden (Norrköping, 1989) and knew well what Real Madrid meant in Europe. "I thought it would be a great opportunity and it was also great because it would allow me to be closer to my family and my friends."
Upon arrival, he suffered a significant muscle injury and his adaptation was delayed. His defensive role, less showy than that of a scorer, also raised doubts among fans. But six years later, here he is, as a great specialist, capable of tying a point guard, guard or forward short, and, in attack, always ready for a quick shot from the corner. Today, against Panathinaikos, he will play his 365th match with the white jersey (180 in the League, 164 in the Euroleague, 14 in the Copa del Rey and 7 in the Super Cup), one more than Louis Bullock, so he will become the second foreign player with the most games in club history, behind only the unattainable Jaycee Carroll (668 as of Wednesday, see table). A great brand that helps to better understand his importance in the team, the one Laso remembers whenever he can. Yesterday, without going any further, when he was concerned about the wear and tear he has accumulated in recent games at the same pace as Tavares and Thompkins.
When he arrived he did not know Madrid and now he believes that it is "one of the best cities in the world to live in". Here he has raised a family and made a name for himself in the Euroleague, a competition he won in 2018 with his MVP friend Doncic, one of 11 titles he has held in six seasons. "I have found my place. In Madrid you must understand your role and leave the ego out. I know what the team needs from me to win. I hope to continue like this for a long time," he says. Without a doubt, in the best defensive quintet of the Laso era along with Campazzo, Rudy, Slaughter and Tavares. A nightmare for the rival.
Llull can return to Panathinaikos
Six weeks after the battle of the two overtime periods at OAKA (93-97), the fight moves to Madrid. In the Panathinaikos, Papapetrou and Papagiannis are low. Laso is worried about the wear of Tavares and Thompkins. Llull can reappear this Wednesday and Rudy, however, did not finish the training session. Laprovittola is still out due to COVID-19.
Photos from as.com