The pivot finishes with 26 points, his best mark for white. Madrid win the direct duel for third place in extra time against Bayern. Laso-Trinchieri final head-to-head.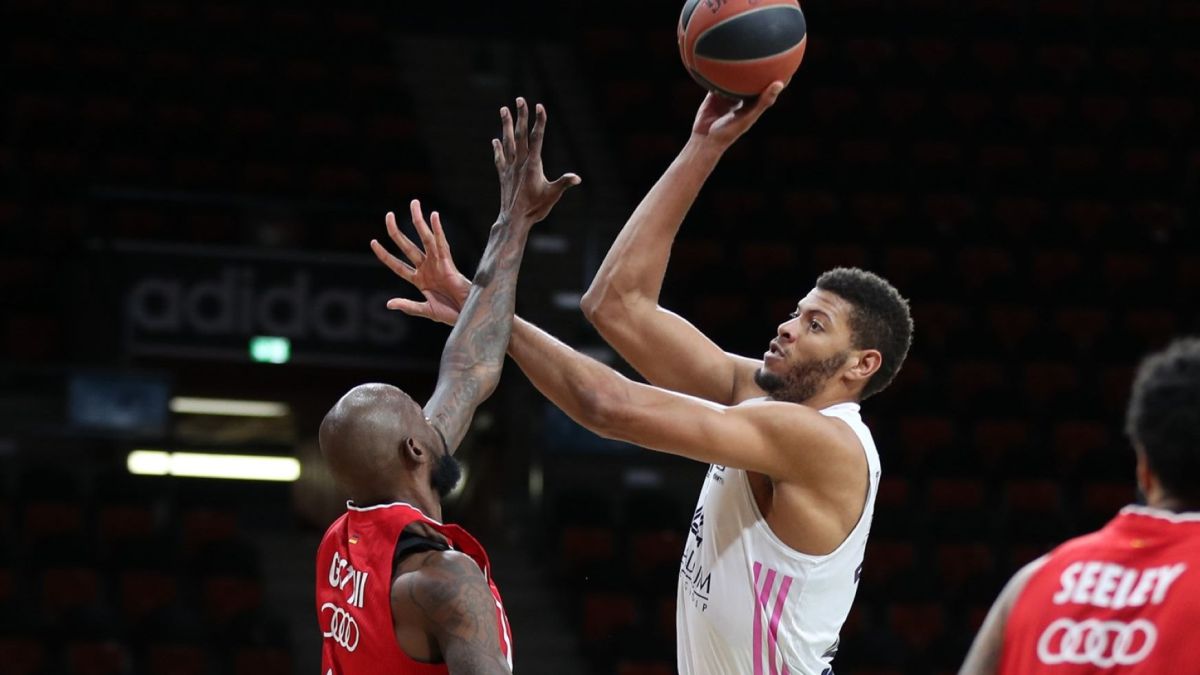 The best Bayern-Madrid that is remembered with the ball played with the hands. And no, it was not a match to get excited about, but for the first time a battle on the heights, a direct fight for third place in the Euroleague resolved with an extension and a final face-to-face between Laso and Trinchieri. Madrid won the day that Tavares broke down to score, at the level of previous rounds and a little more. Record with the white jersey: 26 points after a magnificent 11 of 14 from the field and 4 of 5 from the personal. The Vitorian coach had to squeeze him again (37:29 on the track, which he endured until committing the fifth personnel) to reach a successful conclusion. His team got stuck, scored 17 of his 21 triples and lost 14 balls, although he gave 20 assists (7 from Laprovittola) and his defense, perhaps also came with more energy after a week without commitments, unbalanced at the end, in extra time. Taylor did it in front of Baldwin, also Deck in a complete performance (12 points and 15 credits) .
Accustomed as we are to a Madrid inclined to the triple, the staging broke clichés. Deck and Thompkins played at the low post and Tavares took advantage of the cuts and the vision of his teammates. Also from Laprovittola, who managed the first minutes perfectly and added two steals. In one way or another, all the balls end up in Tavares, who, removing a moving hook of great merit, dedicated himself to 'pushing' it into the net. Bayern always a little late. In just 8 minutes, 11 points from Edy and… 13-23. The other key, the local losses that allowed a handful of white gallops.
The rotation, however, stopped Real, who thickened in attack. The anecdotal 0 of 2 triples in the first act turned into a worrying 1 of 10 at halftime and 1 of 13 with a quarter to go. Because in this section he did need the triple and did not find it. Without Tavares, Reynolds rubbed his hands together. He chained four baskets in front of Tyus and, at the same time, point guard Baldwin showed his arsenal, a mixture of physique and talent with lunges towards the rim and short-range shakes. Rudy's three hits (seven goals) acted as a float.
Now it was a more close duel, we saw it in the resumption with the Deck-Lucic pulse, with Tavares still doing damage after stamping two-handed alley-oops on the rim from Lapro. The fourth period was 50-51 and Tavares would still contribute a 2 + 1 and another basket before Laso gave him a break of a couple of minutes. On his return, 61-61. He would not see a hoop until extra time, with Madrid asphyxiating for the defense of the Munich, with continuous aid that made passes difficult. Thompkins was drowning and then Carroll emerged: 8 points in that quarter and two assists: 63-70.
It seemed resolved and was equalized by the triples. Bayern became clairvoyant and three targets, two from Lucic, sent the duel into overtime. Madrid dodged defeat because with Thompkins cornered in a two-on-one Deck cut in time to receive and score. And then Taylor, on the last possession, knew how to stop Baldwin. There and throughout the extension. Bayern spent 4:30 in white, until Tavares made the fifth. It was late, the Madrid victory was wrapped and with a bow. Strong defense and small advantages in the attacking field: Thompkins superiority to the post, some free throws here and there ... The tension exploded at the end with Laso-Trinchieri face to face, after the Italian coach denied him the greeting and reproached him for not we know that. An outbreak of fire that was in suffocation. Madrid is third, with only one defeat less than the leader, CSKA, and a victory for Barça with one game less, which will play on Monday against Red Star at the Palacio.
Photos from as.com