"Luis Suárez is extraordinary"
Simeone analyzed Atlético's triumph in Eibar (1-2) and gave great value to the performance of the Uruguayan, author of a double, and thanked all his players for the "desire to play".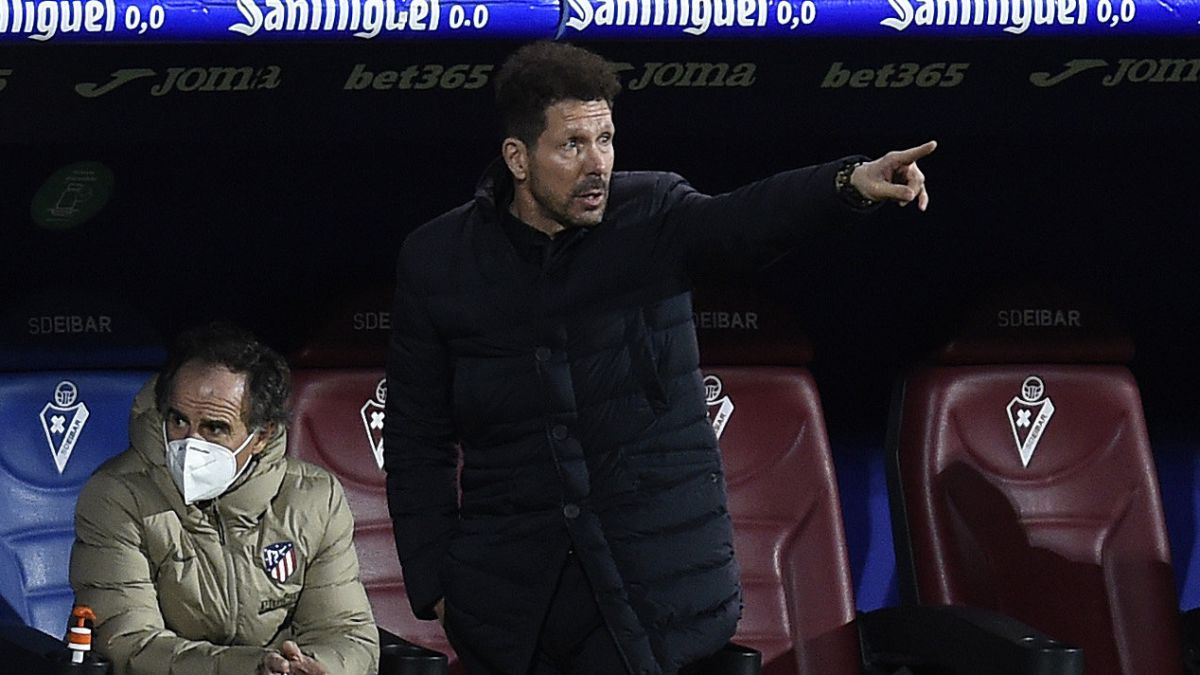 Diego Pablo Simeone attended the media to analyze the Eibar-Atlético de Madrid, where the rojiblancos escape in the leadership. The coach gave value to Suárez's performance in a highly contested match. He first spoke to Movistar:
Highly contested match and victory suffered ...
Like everyone we play in Eibar. He is a rival that takes you to his game, to always be at a speed that does not let you think or think little. They took advantage with the penalty and felt more secure with that situation. From 30 'on, we improved and there appeared Suárez's goal that allowed us to draw at half-time. In the second half more of the same, hard game, few occasions, one of them headed, that of João who took the goalkeeper down ... Difficult game and very happy for the victory.
What were you looking for with the double change of rest?
With the changes we wanted to change the situation of the first half. He was looking for more strength in the middle to make a quick transition into attack. Little happened, there was not much, when they met on the left it seemed that we could do damage.
Luis Suárez was decisive.
Player with hierarchy, he never leaves the game, he always plays with that intelligence he has. He found the goal in a situation of loss of ball with good recovery from us. And he sought the penalty, generated it and resolved it with great hierarchy.
He then analyzed the meeting at a press conference:
Does this win taste better because of how it turned out?
We did not imagine another match. We know how they are, the order they handle. They started with the goal in favor, which generated tranquility in their game and it was difficult for us at the beginning, it was difficult for us to reposition ourselves after 1-0, from 25-30 we became better associated. The tie appeared in a good deed. A lot of play in the air, a lot of contact. On the second half, more of the same. With Torreira we look for something else in the middle to find João. There is a chance of the heads, another beautiful action by João… Suárez never leaves the game, he found the line that the game was asking for and ended up solving with the penalty.
Is Suárez the best signing of the Simeone era?
I don't stop to think about such an argument at this point. It is extraordinary and we are very happy that he is with us.
Atleti takes 7 points to Madrid. Is the white KO in the Cup good or bad?
It makes us pay attention and understand that football is becoming more complex every day, Barça also won in extra time… Bayern also lost in their Cup, football is not simple. The rivals compete, they do it well and it makes us always be alert. Soccer is wonderful because it always gives you the chance to win.
How do you see the dressing room with this situation in the classification?
I see you all want to play. When I take one out, another comes in, one more stays out… They all want to play. We want them to compete against each other, there are many games… This week we will be able to work, although it is not easy to have these long weeks. To continue in this line. It makes me good that the team competes internally and that they want to play. I'm sorry and that improves the team.
Photos from as.com