Students promote Row 0 to recover La Fridge
The telephone team has promoted a collection with the name of Row 0 and focused on the derby on February 7 against Real Madrid.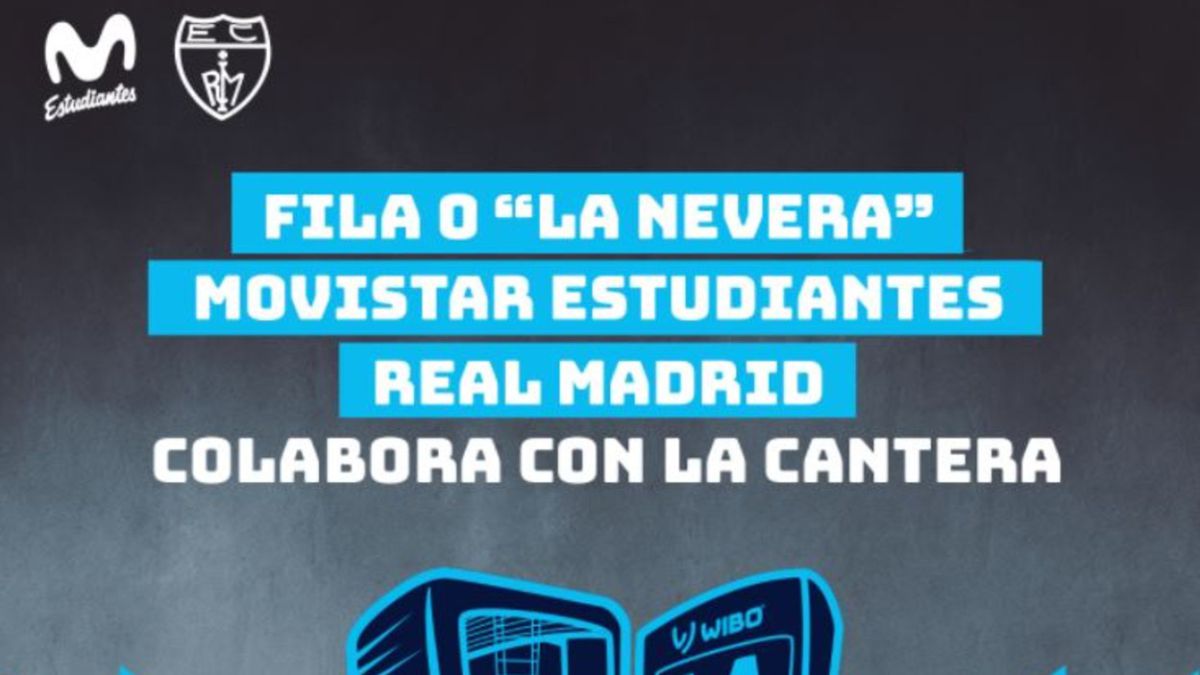 The Movistar Students has announced through its official website a kind of collection with the name of Row 0 to be able to cover the costs of the reconstruction of La Nevera. This collection will focus on the derby that will face the telephone team and Real Madrid on February 7 at the WiZink Center. In addition, the club will raffle a shirt with whom they collaborate in the project.
This is the official statement:
"Collaborate with the Movistar Estudiantes quarry and get an exclusive shirt by participating in Row 0« La Nevera »of the ACB derby on February 7th.
On January 10, the Filemona storm collapsed more than 60 years of history: those of the La Nevera field of the Ramiro de Maeztu institute. With the fall, due to the accumulation of snow, of the roof of this field and the subsequent controlled demolition of the same for its reconstruction, the Movistar Estudiantes quarry faces new challenges.
La Nevera, and its surrounding fields, cannot be used while the reconstruction works, to which the Community of Madrid has committed itself, last. Meanwhile, Movistar Estudiantes is working to avoid having to cancel the training sessions and competitions of its dozens of teams in all categories, seeking alternative facilities.
Once again, our hobby gives us life.
We invite you to collaborate with the Movistar Estudiantes quarry in this new challenge, while supporting the Endesa League team in one of the most special matches of each year: the derby against the Real Madrid CF basketball section (Sunday, February 7, 18: 30h) ".
Photos from as.com