Stuani, a missed opportunity
The current Girona striker played three seasons at Espanyol, more as a winger than a forward, and was sold with practically no profit.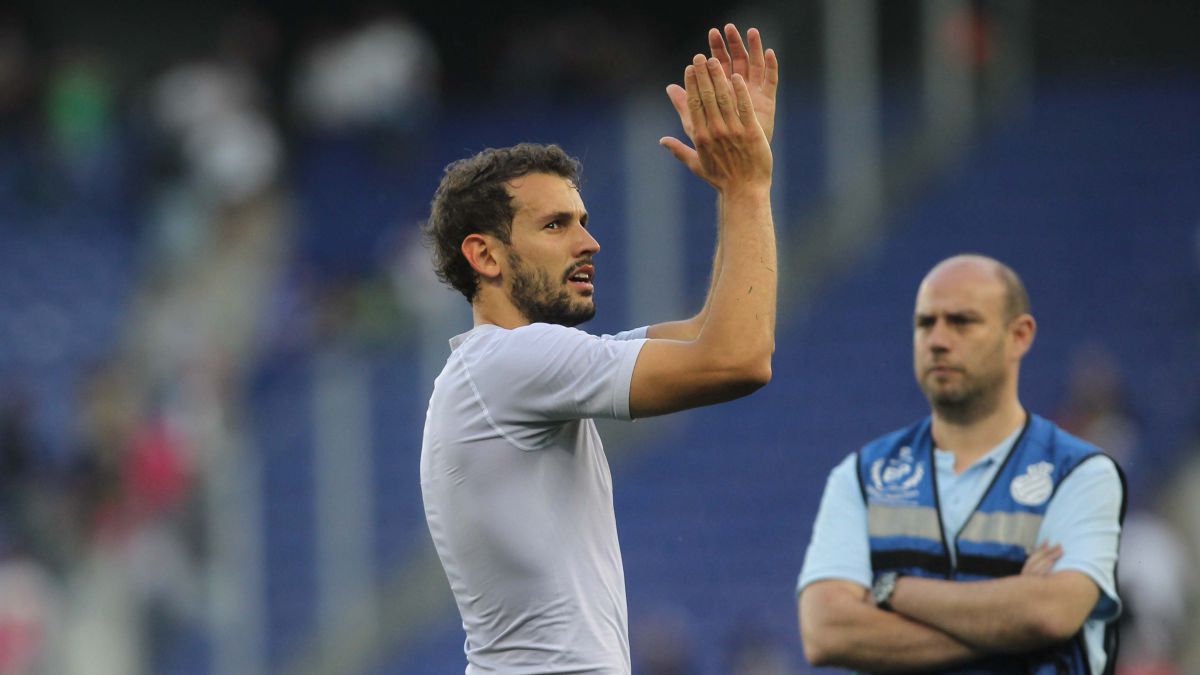 If he finally recovers his physical tone, as expected, Espanyol will meet Cristhian Stuani again for the umpteenth time since he left the entity in 2015. Five and a half years have already passed in which the Uruguayan has taken a level jump with goals and consistency: 40 in 65 games in the First Division and 31 in 43 in the Second Division, all of them with Girona. Some numbers that are not comparable in Spanish football, except in Leo Messi.
A five years after his departure, and with the club's intention to recover him in a market even though economic conditions were leonine, there is in Espanyol the feeling that the forward left before time, forced the parakeet club to sell to enter earlier from the purchase of Chen Yansheng. Nor were the sports decisions accompanied him, as Stuani lived an unstable sporting stage and even played more as a winger than as a center forward.
Ramon Planes, then sports director, had his eyes on this striker from Reginna who did not catch on in Italian football (he arrived at the age of 20) and made a career as a scorer in Albacete, Levante and Racing. He showed what he has been recently, an area player, a finisher in short spaces: he scored 39 goals in 101 meetings between First and Second. With many contacts in Italian football, Espanyol won the player for 2.5 million.
In Pochettino's fourth season, with a squad somewhat more depleted than previous years, the team did not carburize from the start. Stuani did not arrive in full physical condition, nor was he accompanied by Samuele Longo, on loan from Inter. Between the two they failed to get Espanyol out of last position with goals, and finally Javier Aguirre replaced Pochettino when December started. And with him came salvation.
Stuani, at the tail of Caicedo and Sergio García's wagon
The Mexican coach got the performance out of the Uruguayan despite moving him away from the area. He placed it on the right to give freedom to Joan Verdú and Sergi García, now in the Montañesa. Stuani finished the course with seven goals. Aguirre also did not trust the forward next year as a reference. He spent the first round asking for a 'big quota', while he placed Stuani on the right to perform other functions, such as attacking the far post, winning aerial duels with the side and connecting with Sergio and Verdú after direct play. Stuani scored just six goals in LaLiga.
The arrival of Sergio González to the bench, and his remarkable first course, rescued the best Stuani, although Sergio García and Felipe Caicedo formed the starting lead. Stuani only started 15 times in the league, but he scored 12 goals in 1,756 minutes, an average of one goal every 146 minutes. Caicedo scored nine in 1898 minutes, which represents a goal every 210 minutes, while Sergio García scored 14 in 3021 minutes, also a goal every 216 minutes.
And that summer Stuani left for a discreet season in Middlesbrough. Espanyol entered three million euros but the profit was minimal considering that money was still owed to Reggina. They were other times, also for Stuani, perhaps a missed opportunity in recent history perica.
Photos from as.com