Spar Girona touches the quarters of the women's Euroleague
They beat TTT Riga in a resounding way (30 points) and will be among the top eight, beating Famila Schio, host of this Window on Friday. María Araújo, 19 points.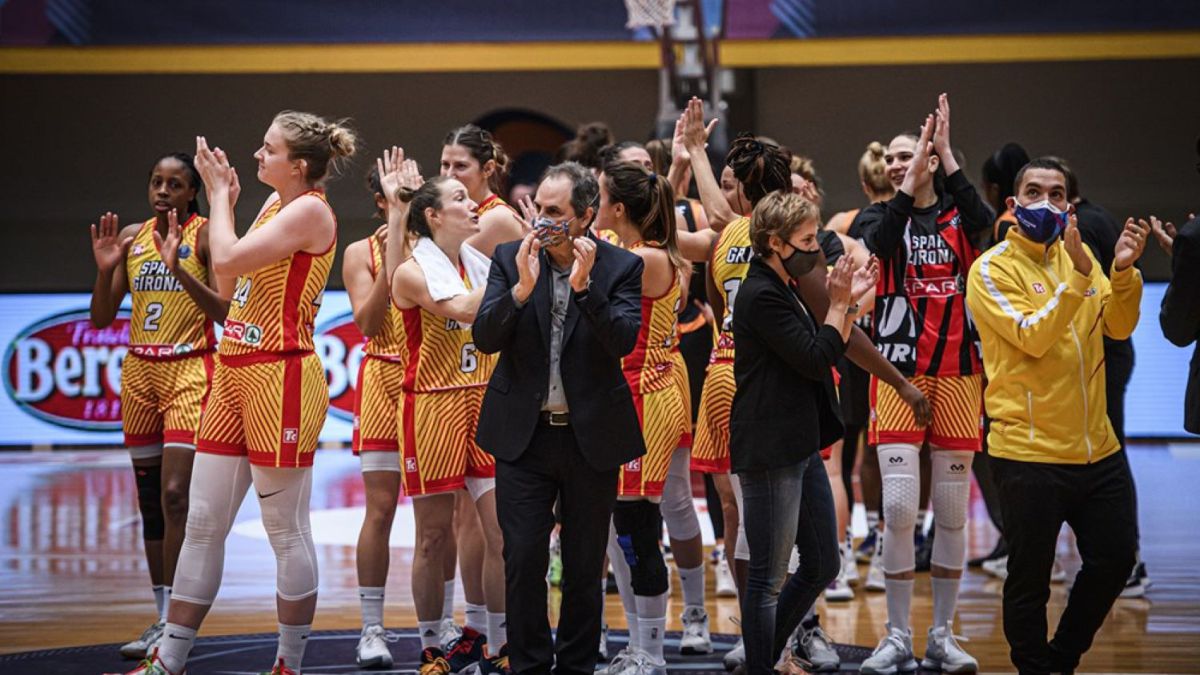 Spar Girona took a new firm step towards the quarterfinals of the Euroleague women's on Tuesday by getting rid of TTT Riga Latvian by a resounding 82-52 in one of the matches of the fourth and third-to-last day of the group stage of the maximum continental competition.
The last three days of the group stage are played in a bubble format in the Italian city of Schio, in the case of group C, and with the triumph achieved this Tuesday the Gironans stand with three wins and one defeat, and thus feed the dream of qualifying for the first time in its history for the knockout phase of the Euroleague. They will get it, sure, if on Friday they beat the host, Beretta Famila Schio, although they have a favorable basket average of four points with the Italian team and could even go through the round if they lose the two group stage matches that are ahead of them - Against the almighty Russian UMMC Ekaterinburg, undefeated group leader and five-time Euroleague champion (2003, 2013, 2016, 2018 and 2019), on Tuesday, and against Schio.
In this Tuesday's match, Alfred Julbe's team, led by María Araújo (19) and Chelsea Gray (15) in the scoring aspect, was superior to Riga from the first quarter (14-6). The Latvians, already eliminated after conceding four defeats in the four matches played, reacted in the second period (21-22), but the match ended up deciding after passing through the changing rooms, with two quarters of indisputable Catalan dominance (22-12 and 25-12) and until reaching the incontestable 82-52 final.
Photos from as.com