Small revenge of the Sixers against the Celtics, great Joel Embiid
The 76ers' Cameroonian center scored 42 points to face the same Celtics who threw them into the rough of the 2020 Playoffs.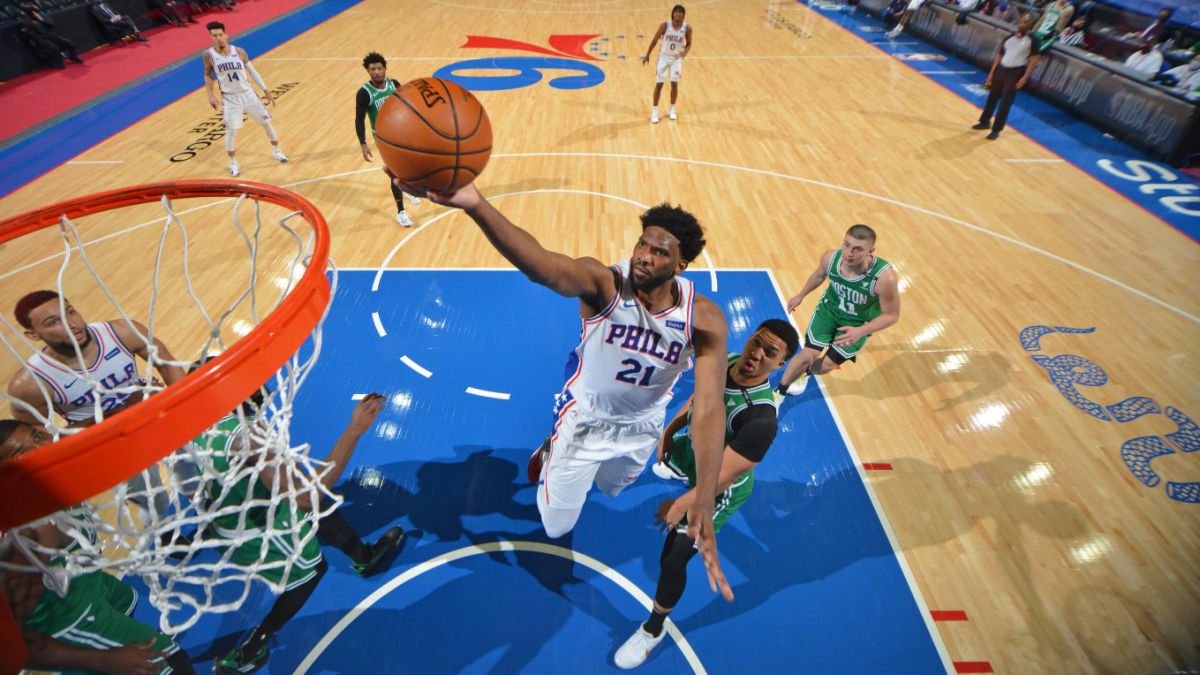 In Orlando the Celtics and the Sixers met back in the summer in the first round of the playoffs for the title. In the first round of the Eastern Conference, very soon. One had to fall and it was the ones from Philadelphia. And they did it flatly. The blow was tremendous and it removed the foundations of the franchise so much that the coach left, a new sports manager arrived and transfers with its two main stars were valued. The greens, who stayed at the gates of other classic finals against the Lakers, left a mark on the 76ers' skin that we will see when they will be removed, but there is always time for a little revenge.
The Rivers, precisely the coach with whom the Celtics won their last championship back in 2008, are still at home. They have only lost one game of the nine played there. The coronavirus has hit these two teams hard, but those from Philadelphia have come out before the pothole and have taken advantage of, among other things, the loss of Jayson Tatum to take this victory to their backpack.
The locals started with Embiid as a reference but even driving away from the basket, as if he were the point guard. Simmons was slow to come into play and he didn't do it to do excessive damage to the opponent. Embiid got off to a good start and made the first pull for his own. Only the step in front of Brown broke that good start streak. With the departure of the relays, new momentum for the 76ers. Howard, with a couple of volleyball-style claps, beat a Theis who would shine in attack but would go through an ordeal in defense first with him and then with Embiid, the one who tied the victory. The fight in those next few minutes was, however, at the base position. Milton was striking from various sides, Walker was striking from outside. Up to three 3-pointers by Kemba led the Celtics to take the lead on the scoreboard with a smile on their face and go three ahead at halftime.
Brown came out of the locker room refreshed and scored 12 of his 24 points in the third period. The Celtics were beginning to dream of victory, the one that would have put them above the Sixers in the rankings. But no. With a little help from Tobias Harris, another one on the rise these first weeks of the season, Joel Embiid brought down the wall that Boston built. Bad from the triple, nobody could stop him within the perimeter. He went up to 42 points and 10 rebounds with 12/19 in field goals. He also threw 21 free throws, something that scaled the Celtics because they were more than his entire team threw. Hot cloths aside, the pivot was immeasurable and shakes a little that fall so fat that he experienced first-hand last August.

Photos from as.com