Shaquille vs. Harden: "If he doesn't win this year, he'll be a failure"
O'Neal strikes again. This time, targeting Harden. On TNT, he accused the new Nets player of a liar and of not taking a step forward.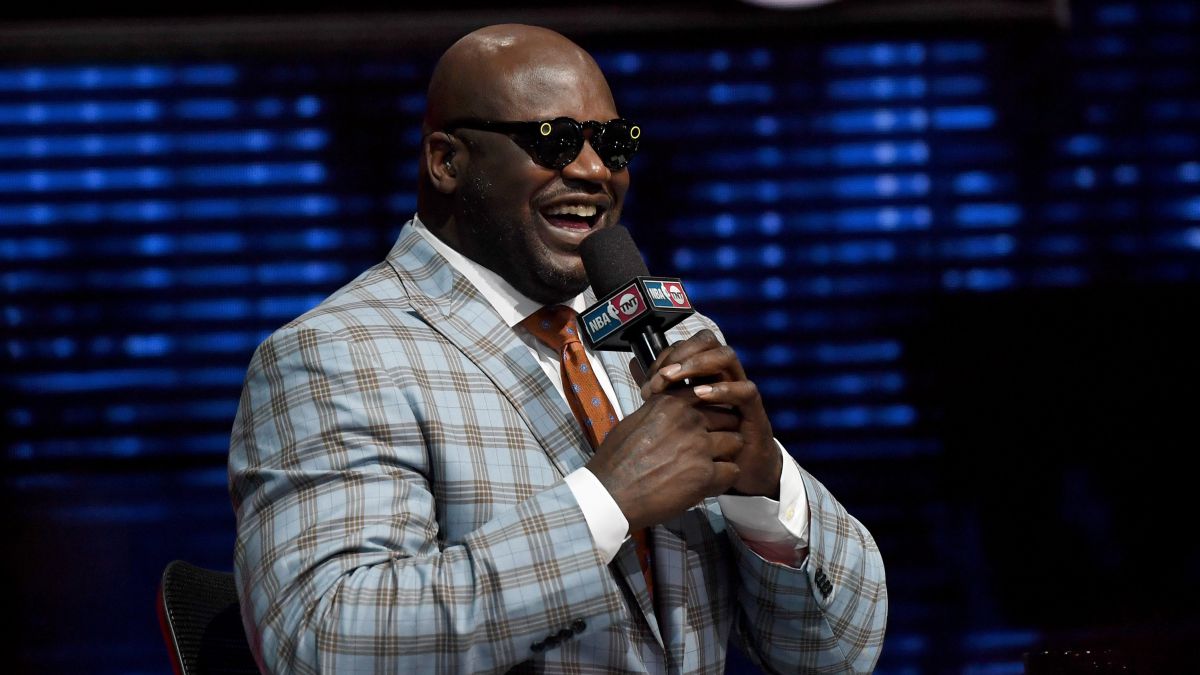 The sainete continues to kick in. And what's left. In Houston, James Harden left an indelible legacy, but also many open fronts and, above all, an unseemly ending. Unfortunately for him, the outcome is often the most remembered part of the stories. Progressively, his former colleagues have let him know. Before confirming his arrival at the Nets, John Wall was already pronouncing: "When you have certain people who do not go with everything it is difficult to do something good or something special with a basketball team," he said after the last loss against the Lakers , the one that catalyzed everything. After the confirmation of the new Big Three, DeMarcus Cousins was even tougher: "Just because of how he came to the preseason campus and doing it the way he did, also the off-court antics ... The disrespect started long ago, it's not something that happened suddenly. " Now, Shaquille O'Neal, on the TNT program of which he is a regular contributor, has said his. As always, without leaving anyone indifferent.
"When he says he gave everything to the city, he is lying. To say something like that you must have a ring," began the four-time NBA champion. A monologue in which, sentence after sentence, he stoked the former Houston player, especially emphasizing his inability to take the Rockets to the top: "When you are the star and collect 34 million a year you have a great responsibility. When the time comes to shine, he does not shine. " It didn't overextend it, but it gave him time to remember, partner to partner, fall by fall, his time through the Texas franchise: "You asked Dwight Howard, we gave it to you and it didn't work. You asked Chris Paul, and the same. You asked for shooters, we gave them to you too. You asked Westbrook, your lifelong friend, and neither did. So when he says he gave it his all, I say no. "
With all of them, Harden was only able to make it to the end of the conference. That was his roof and he never managed to break it. Chris Paul's thigh surely pushed him away for good; But Shaq has no excuses. None. "In the last five Playoff games, you shot 41% from the field, with 24% from the triple, gave 32 assists and lost the ball 27 times," he says, addressing James directly.
O'Neal knows what he's talking about. In his glorious time as a player, he also had chiaroscuro. His relationship with Kobe Bryant left much to be desired, as well as the one he maintained with other teammates. He knows it and admits it, but he doesn't forgive Harden: "I used to be like James, I used to come and complain because nobody did anything. So my father would say to me: 'What have you done?' Nothing, like Harden. When he had to show, step up, he didn't, "he said on the same show. The best, for the final firework: "I know a lot of people in Houston who are happy about his departure. Now he has his super team and has to win this year. If he doesn't, he will be a failure," he said. Shaquille's word.
Photos from as.com