San Pablo Burgos goes to the next round of the Champions League
Hereda beat Belgian Oostende and have four victories in their five games in the continental competition. Great party for Kravic.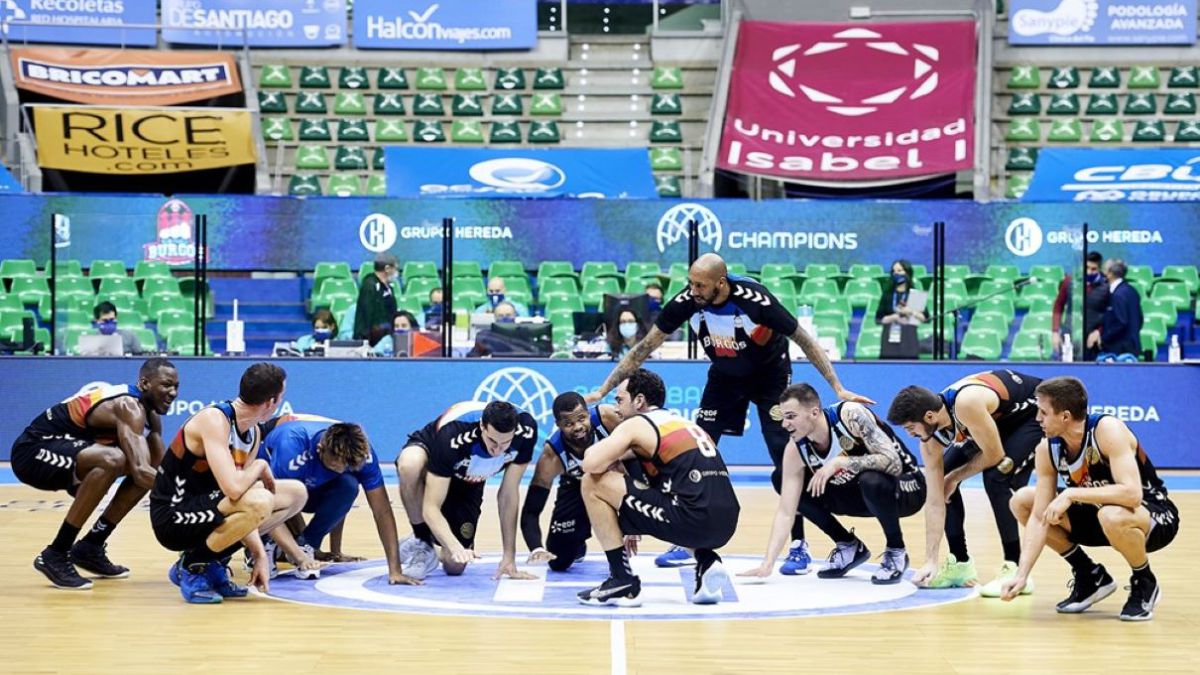 The Hereda San Pablo Burgos achieved this Tuesday the pass to the next round of the Champions League by beating Belgian Filou Oostende 88-73 in a match that dominated in the second half.The negative part of the match for the Espanolk team is the discomfort that Alex Renfroe and Ken Horton ended up with, although we will have to wait to know the extent of their injuries.
The outside success became the protagonist at the beginning of the quarter, with two very successful teams that were exchanging baskets without a clear advantage, but causing a situation that did not like Joan Peñarroya, who had to stop the match (17-18) .
The break was key for the Burgos to come up and two triples in a row left them with an advantage of +10 at the end of the first quarter (35-25) .
It was Dario Gjergja's team that revolutionized the match in the second quarter with a 0-10 partial that almost returned the equalizer to the scoreboard (37-35), and again the protagonist was the outside shot.
Ken Horton ended it with back discomfort that prevented him from returning to the track (54-49) .
The third quarter was a period of little rhythm in the game on the part of both teams and highlighted the contribution of men like Miquel Salvó and Alex Barrera against a poor Filou Oostende, who left part of the game in this quarter and finished with a 71- 58 Against.
San Pablo lost another of its troops in a fortuitous clash with Alex Renfroe, who could not play any more minutes.
The last quarter was a mere formality for the Burgos. Thad McFadden used himself well on defense and again the 3-pointers allowed the locals to increase the lead to take revenge on their only defeat so far in European competition.

Photos from as.com