San Pablo Burgos closes the first phase with victory
The Burgos team ends the first phase as the leader and with Max Salash's first great game since he arrived: 20 points and 4/5 in triples.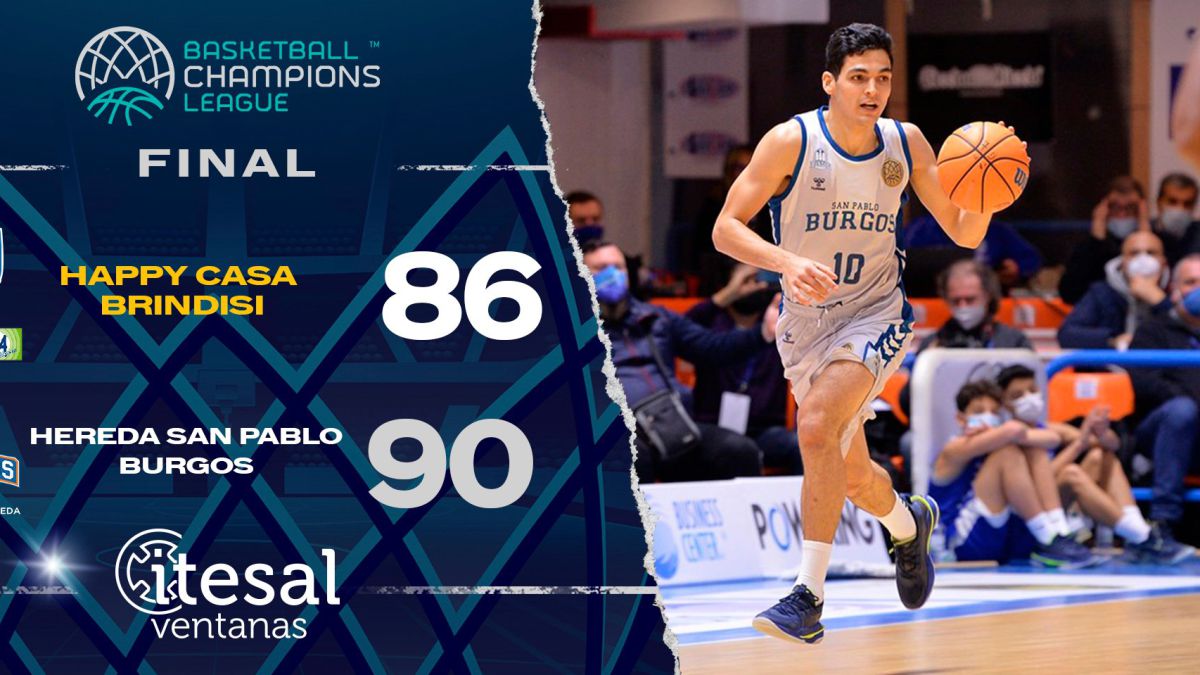 The Hereda San Pablo Burgos achieved one more victory in the first group stage of the Basketball Champions League against Happy Casa Brindisi (86-90), which allowed them to take the first place in the group H classification in a match that had moments of great success but which suffered more than expected (86-90). Max Salash was the top scorer of the match, signing his best match since arriving in Burgos.
Fast pace of scoring in the first quarter of the game with great exterior success in the Burgos team and a great D'Angelo Harrison who made a very complete quarter to lead his team to dominate in the first quarter 23-20. The Burgos came out better in the second act, but Derek Willis was not going to allow Joan Peñarroya's men to leave on the scoreboard. However, things worked so well that the Catalan coach made his debut for Burgos player Ángel Infante. The fourth ended with the injury of D'Angelo Harrison, a very important setback for the Italian team, as he is the star of the team (35-41, min 20) .
Although Hereda San Pablo Burgos achieved the maximum in the third quarter (+9), Happy Casa Brindisi led by Nick Perkins turned the score around (57-56) and Peñarroya's team had to use the triples to close the fourth (62-66). The Burgos grew and dominated in the last quarter and perhaps they let go a bit as Frank Vitucci's men knocked on the doors of the game and caught hold in the last two minutes, forcing the Burgos in defense to close the group stage with victory. .
Photos from as.com