"Another podium, a good result again, but we have not done the race that we would like and we cannot be one hundred percent satisfied," he says.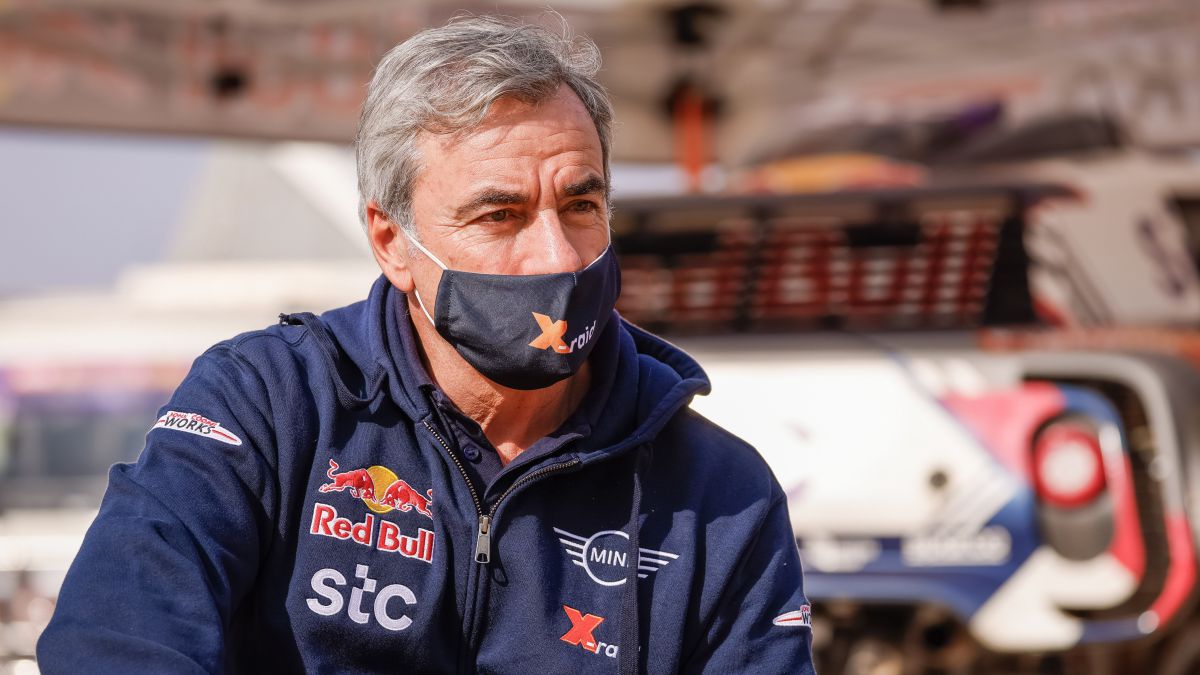 With the last stage victory, which added to the previous ones make three, but "half happy". This is how Carlos Sainz ended this Dakar 2021 in which he started with the highest aspirations and finished third with a good pace, but with too many problems to understand the navigation that has adapted this year. The first week he and Lucas Cruz struggled to find the right path and two days with half an hour lost each time, they were separated from the fight with Peterhansel and Al Attiyah. At least he doesn't get off the podium.
"Happy with the podium, it's a good result again, the same podium from last year in reverse. But I don't think we have done the race we would like. We cannot be one hundred percent satisfied," Sainz begins by telling the media in Jeddah, just after finishing the last special, and continues: "We had a hard time understanding the roadbook, we lost a lot of time, two or three times more than half an hour and you can't win the Dakar like that. In the end, happy with the speed, but not with the work that Lucas and I did ".
"The roadbook was made to catch the drivers, not to make life easy for them. In this race it cannot be that every day everyone is getting lost, that is what does not make sense, it is a bit of a lottery and for that you play the lottery at Christmas, "he adds about what has been his biggest headache. Be that as it may, he is "happy for the team and for Stéphane": "That's why they call him 'Monsieur Dakar', he had a fantastic rally and he deserves the victory more than anyone." Now, it's time to rest and analyze if next year, he will face the toughest rally in the world again.
Lucas Cruz's version
The Catalan co-driver also analyzed his Dakar: "It was difficult for us, we were not able to enter into the philosophy of the roadbook. Little by little we have gotten used to it and we have understood how we have to race. In general, we are happy. The little work that we have been able to do during the year to evolve the car has paid off, Stéphane has won, we are third parties and we have had minor mechanical problems, but without major importance. This is a team effort and we have worked so that one of the two cars achieves victory ".
Photos from as.com