Sainz conquers the hearts of the tifosi
The Madrilenian had a nice gesture of complicity with the fans who traveled to Fiorano to witness his debut with Ferrari.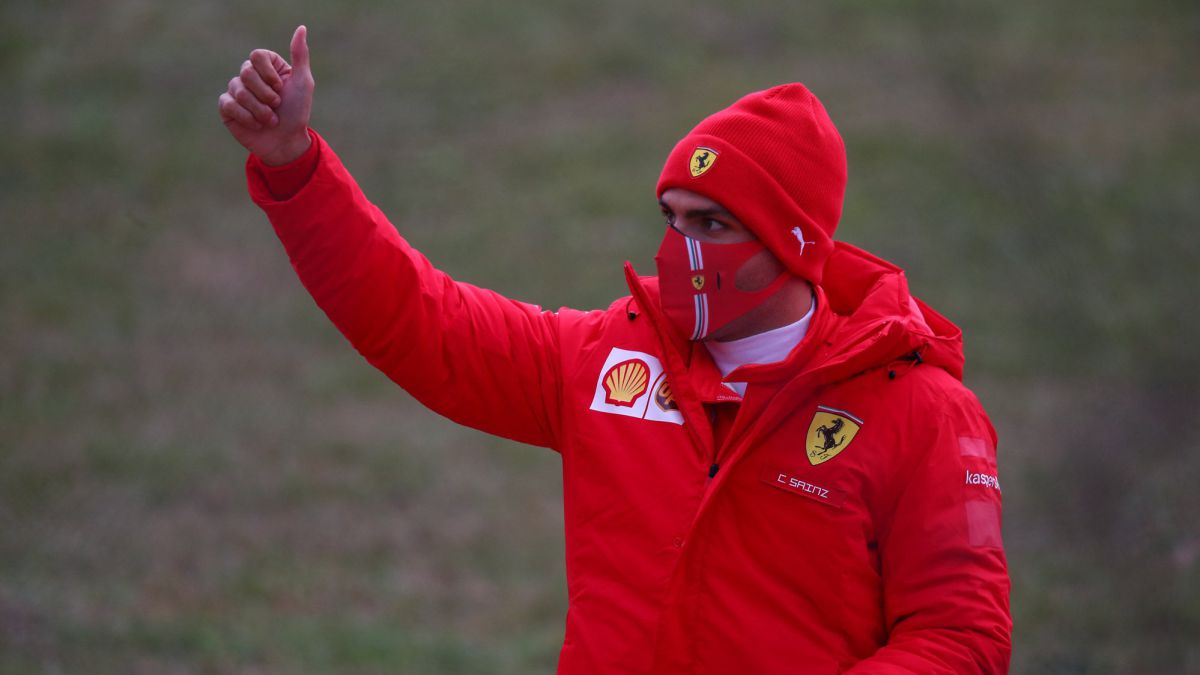 "Joining Ferrari for me is a child's dream come true." With these words, Carlos Sainz has answered the meaning of being a Ferrari driver in the Formula 1 World Championship in the volume 'Racing Activities 2020' that the Prancing Horse publishes every year to summarize his competition results.
The Madrid native, who this week got into a Maranello car for the first time at the Fiorano circuit to get used to the pedals or the steering wheel controls of his new machine before packing his bags and heading to Sakhir (Bahrain), where he will have a day and a half of training to refine his SF21 before the first meeting of the season in the country of the Persian Gulf, he had a nice gesture of complicity with the Tifosi who traveled to the province of Modena to witness the debut live of Carlos with the Scuderia. "What a humble and special champion. Thank you Carlos"
"We were seven people glued to the fence as we watched Carlos push the SF71H to the limit at the Fiorano circuit, pushed by the roaring V6 Turbo engine. The session stopped and we were about to leave the circuit when we saw a small fire truck moving down the track and stopped in front of us. Carlos got out. We were in awe. He drove all the way to greet a few fans off the circuit, Just to talk to us! What a special and humble champion. Thank you Carlos. We will never forget this day ", reveals the user of 'Twitter' @ henar_bd.
An emotional detail that the Spanish rider has responded to on the same social network downplaying it: "You have no need to thank me for anything, Henar! Happy to share my first day in red with all of you! See you soon!" It should be remembered that throughout the month of February some type of event is expected to officially present the team, although Mattia Binotto already announced that the new transalpine machine will not arrive until the preseason tests.

Photos from as.com