The Nigerian forward is going like a rocket and reaches ten goals in the league. Sevilla is one of his girlfriends, Almería referring to its 60 kilos clause.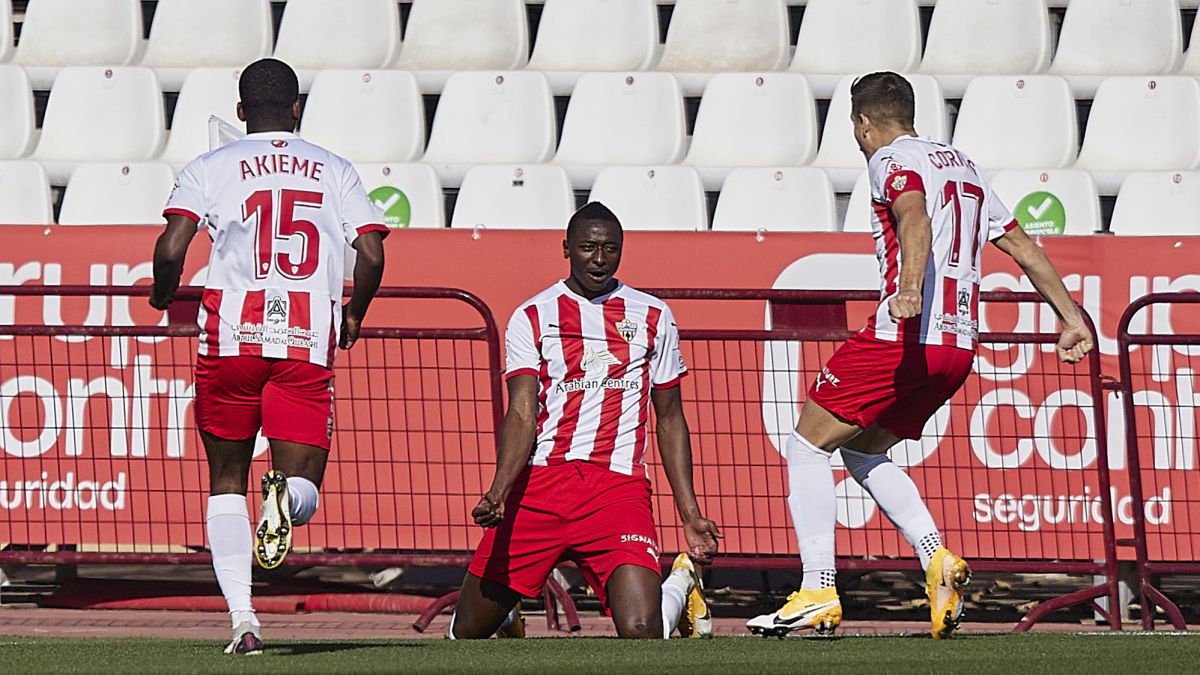 When Umar Sadiq landed at Almería on the last market day, few fans who did not follow the Serbian league could imagine the performance that the Nigerian would deliver. The replacement for Darwin Núñez did not have it easy: the Uruguayan scored 15 goals on the field and left 24 kilos, about 20 clean, in the offices with that transfer to Benfica. However, he has cleared up the doubts that he himself caused in the first days and has caused a great impact in the Second Division, being one of the sensations of the silver category and arousing the interest of the First half. One of the strongest names has been that of Sevilla. Monchi has already asked about the number '9' of Almería, which, except for a capital surprise, will stay at least until June in Almería.
Almería paid five million euros to Partizan Belgrade, and the figure could be increased to nine in the event of a series of variables (in this case it would be the most expensive signing in Almeria history). In addition, the Balkans will receive 20% of a future capital gain. Due to the figures and the performance it gives, the UDA put a rescission clause of 60 million euros, 80 in case of being in the First Division.
After the first weeks of adaptation, Sadiq is one of the pillars of the Gomes group; not in vain, he is the third footballer with more minutes, only surpassed by Cuenca and Balliu. The Portuguese loved him from the first day and in the booth they pampered him, trusting him when he was at his worst. The bet has not come out frog, adding a dozen goals in the league, fighting for the Pichichi with Djurdjevic and De Tomás, and two in the Cup. Thus, with 21 games still to be played, Sadiq aims to surpass the scoring record of Darwin Núñez, maximum being sweet: in the last seven games he has scored in six of them a total of nine goals.
For Sadiq, who will turn 24 in February, Gomes's style suits him perfectly. He participates in the creation of his team's game and he understands perfectly with the red-and-white midfield, with those breakthroughs. In addition, he has improved in the definition, with great effectiveness in the area despite his peculiar appearance (he measures 1.93 meters). After leaving Nigeria at the age of 16, this globetrotter has worn the shirts of Spezia, Roma, Bologna, Torino, NAC Breda, Rangers, Perugia and Partizan, having a clash with Steven Gerrard in Scotland. "He humiliated me. He made me change with the children," he denounced a couple of years ago. Now he is happy at Almería, having a contract until 2025, where he is captain general.
Photos from as.com