The DAS is prohibited, the 'party mode' disappears permanently and a car cannot be copied as Racing Point did in 2019. The single-seaters will lose 10% of their aerodynamics.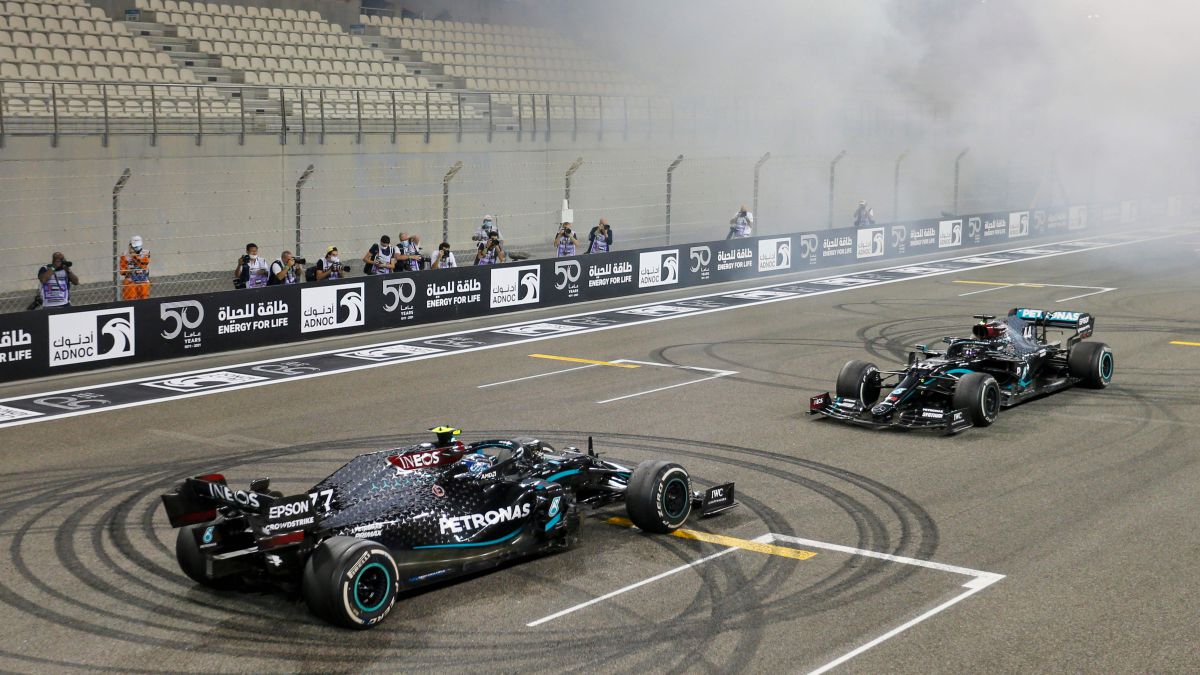 The great regulatory change in Formula 1 is expected in 2022, but this year the cars will not be identical to those of 2020. Yes, an evolution. In fact, several components such as the chassis or the gearbox are frozen to reduce costs, still in a pandemic, and the FIA will use two tokens per team as a bargaining chip to modify some of these parts. However, the regulations force to work on new aerodynamics and allow evolutions in the engine. It will not be a blank sheet, but there are technical novelties that can alter the order of the grid.
For starters, the cars will lose 10% of their downforce. The tires had hardly changed in previous seasons when the cars' speeds and cornering continued to increase, so the FIA tries to limit the load so as not to punish the Pirellis too much. The dimension of the diffuser (rear aerodynamics) will be shortened, the brake ducts will be revised, it is forbidden to insert holes in the rear part of the flat bottom and its flexibility will be reduced by two millimeters. It is the plan, because in practice there are teams, such as Mercedes or Red Bull, that already trust that they have recovered that 10% by exploring other areas.
Among the 2021 rules there is a section dedicated to Mercedes: the famous DAS is illegal from this season. It has been known for a year, but that does not diminish relevance. The dual-axle steering system that allowed Hamilton and Bottas to correct tire toe-in while running, with many qualifying benefits, will no longer be usable. That forces Brackley's to resort to a conventional direction. The change for them is minor, but the consequences will be seen from the Bahrain GP: if the overwhelming dominance disappears on Saturdays, it can be said that they took advantage of the legal vacuum in 2020.
In the same way, there are FIA technical directives that were issued last year and are now fully valid in the regulations. For example, the one that prohibits engine modes and forces you to use the same maps in qualifying and in the race. The celebrated party mode, another full-power Mercedes classic, was discontinued at the 2020 Italian GP.
In addition to the introduction of other minor changes to the lubricants, or the increase in the car's weight by three kilograms to 749 (150 of the engine), the FIA pursues reverse engineering: it will be forbidden to copy a Mercedes as Racing Point did twelve months ago.
There will be no exchange of information between builders and all design teams will have to be able to prove the origin of each of the pieces they present in the Bahrain test. The preseason will arrive in March. Until then, there is still room to work, and that without forgetting that from January 1 the teams can take their models to the wind tunnel for next year's revolution in standards ... 444 444

Photos from as.com