Rubiales recognizes the error of not showing the possible hand of 95 '
The president of the RFEF has spoken to the microphones of Deportes Cuatro and confesses that "it is silly to hide it" and assures that "we must apologize."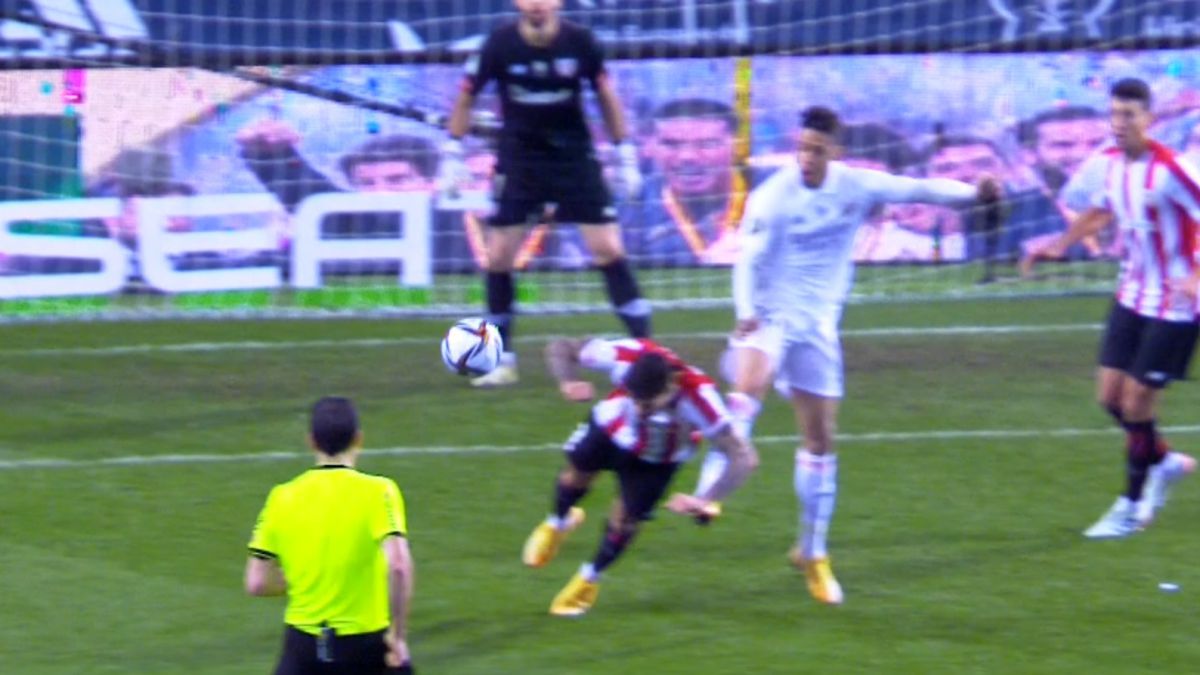 Luis Rubiales has come out in the face of the controversy caused by the non-broadcast of the possible hand of Unai Núñez in the 95th minute, in full offensive harassment by Real Madrid in search of a tie. During the minutes in which the VAR was reviewing the possible hands (in the first place the referees were checking a possible hand of Íñigo Martínez in a dispute with Ramos and, later, a possible penalty of Unai Núñez by hand when launching into the plate to clear the ball), the performance only showed the play in which Íñigo Martínez and Sergio Ramos were involved.
Being Unai Núñez's play the one that generated the most doubts to the VAR referees, during the broadcast of the match no image of said controversy was shown. Faced with this situation, Rubiales has attended the microphones of Deportes Cuatro to give his version. The president of the RFEF assures that "it was not seen and it was an error that it was not seen live. It should have been broadcast, it was a failure of realization. You have to apologize when you do something wrong. It is silly to hide it. I would have liked it to be seen at that time ".
Rubiales, finally, confesses that "you have to be self-critical and if there are things that are not done well, analyze and improve them. The positive part is that they have been seen and it is not a penalty."
Photos from as.com