Roniel Campos wins the Tour of Táchira against Óscar Sevilla
The Venezuelan took the general classification ahead of the Team Medellín rider and repeats the title achieved in 2020. The last stage was for Simon Pellaud.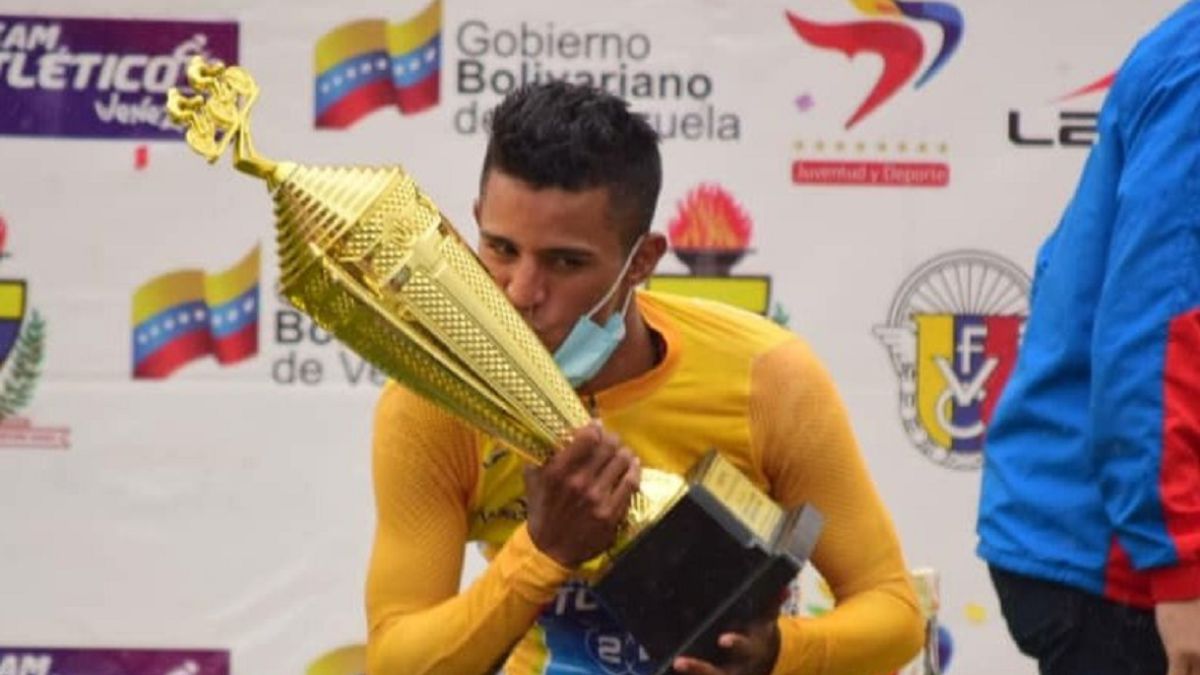 The Venezuelan Roniel Campos won the 56th edition of the Vuelta al Táchira this Sunday, making him a two-time champion of this competition, which he also won in January 2020.As then, Campos finished the eighth stage of the race in eighth position, this time defeated by the Swiss Simon Pellaud (Androni Giocattoli), who reached a time of 2 hours and 21 minutes and 45 seconds.The Venezuelan Manuel Medina (Team Atlético Venezuela) took second place on the last day, 13 seconds behind the leader. Meanwhile, Campos was escorted on the platform by Colombians Óscar Sevilla (Team Medellín) and Danny Osorio (Orgullo Paisa) .The two-time champion, a native of the western state of Yaracuy (west), offered brief statements that were shared on the social network Twitter by the Minister of Sports, Mervin Maldonado.
"Here we are defending our return and I dedicate it to all of Venezuela," he said, after thanking the organizers of this competition that was carried out with biosafety protocols to prevent the spread of the pandemic by covid-19, which until now has left 1,148 deaths in Venezuela.
General classification of the Vuelta al Táchira
1. Roniel Campos (Team Atlético Venezuela) - 23: 36: 1
2. Óscar Sevilla (Team Medellín) - at 2: 31
. Danny Osorio (Pride Paisa) - at 5: 32
4. Santiago Umba (Androni Giocattoli) - at 7: 35
5. Daniel Muñoz (Androni Giocattoli) - at 10: 48
6. José Alarcón (Deportivo Táchira) - at 11.02
7. Yorman Fuentes (Vit Osorio Gw) - at 12: 11
8. Yonathan Salinas (Team Atlético Venezuela) - at 13: 26
9. Manuel Medina (Team Atlético Venezuela) - at 13: 5
10. Sebastián Castaño (Pride Paisa) - at 16: 5
Photos from as.com