Rockets win on the road in their first game without Harden
The team, still without Kurucs, Exum and Oladipo and with James Harden out, surprised the Spurs in the Texan derby. Step ahead of Sterling Brown.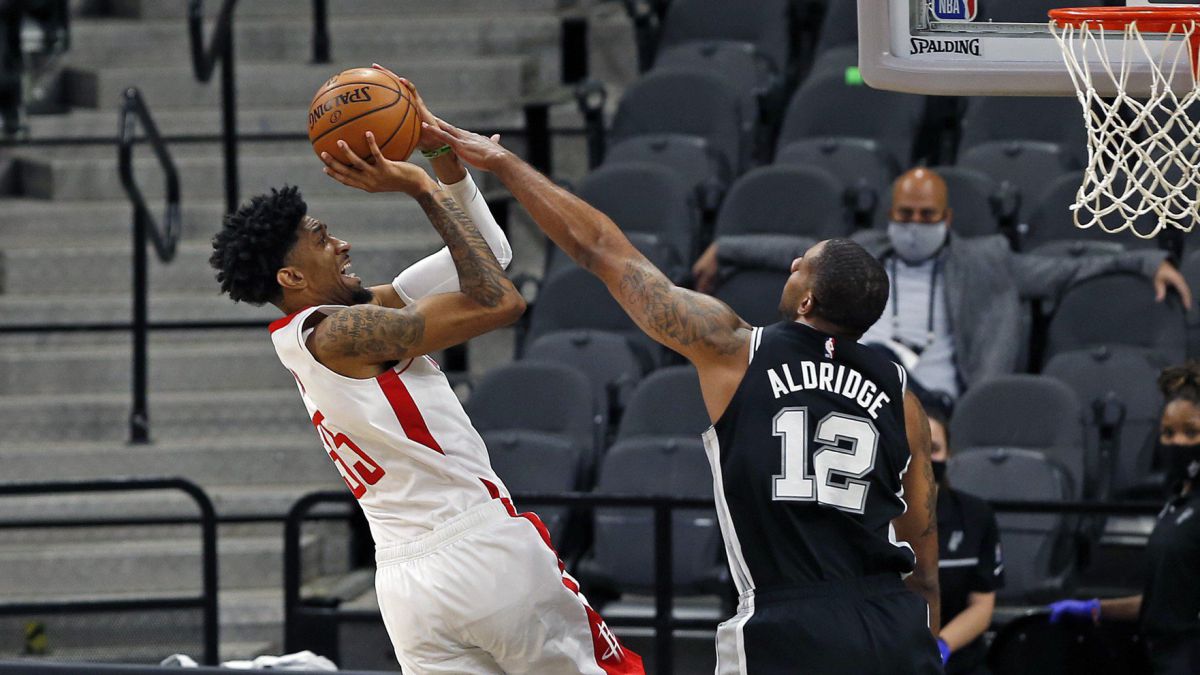 The emotional blow of James Harden's departure, as well as the fact that he still cannot have his spare parts, has affected the Rockets almost positively. This has been the case if we stick to the first game played after the mega-pass. Rodions Kurucs, from the Nets, Danté Exum, from the Cavaliers, and Victor Oladipo, from the Pacers, were not there, but Silas's men took a victory of merit at the AT&T Center in San Antonio.
The Spurs fell at home in this Texas regional derby despite the step forward taken by Keldon Johnson, the highest scorer of the night (29 points). And it is that in the Rockets there was also someone who said he was there to succeed, a Sterling Brown who went up to 23 points, in addition to the fact that the reference of his team was the pivot Christian Wood (27 + 15). It is not trivial: to the already mentioned casualties of the visitors were added two other important bases, John Wall and Eric Gordon.
Brown took Harden's starting job and made a beautiful treatment of him. There were also minutes for Mason Jones and Kenyon Martin. The visitors' first arreón was partially neutralized by Aldridge, Walker and Johnson, although only the last one held the pull all the party. Pöltl's departure helped on both sides and the distance was reduced to a minimum. The Rockets' game, far from what we've seen all these years, was practical: low post and inside-out, baseline cuts and less triple abuse. Simple basketball against Spurs who have been a guarantee of it throughout this century, precisely.
The Spurs started the second half better, counting an eleven to zero with the rest in between, and led the third act with a Johnson already converted into the reference. It wouldn't be like that in the final minutes. Those of Popovich, with nine points of advantage with four remaining, played for Aldridge and DeRozan, who are their stars, and failed in the attempt. In two minutes, both teams were tied. Two triples by Wood and one by Brown turned off the opponent's lights and drove three subsequent actions within the perimeter that left them on the verge of winning. DeRozan reduced with a basket but did not connect the next one and PJ Tucker, with two free throws, was the one who sealed the victory of some emboldened Rockets who released all the bad thoughts to open a new stage.
Photos from as.com