RJ Barrett beats his best mark to boost the lucid Knicks
The Canadian was the highlight of the Knicks on a night in which they won at the Warriors' home. Green's ridiculous expulsion helped.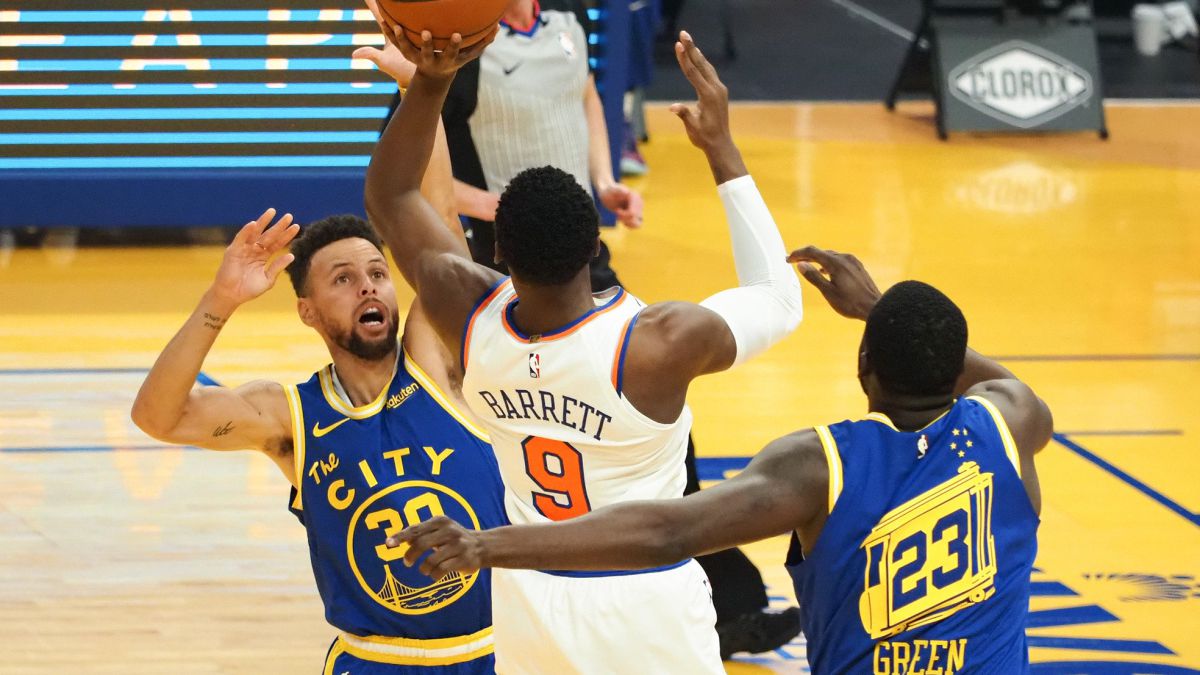 The Knicks see a different light. Maybe they have found a bright path to follow to a place where they can make their fans happy. Victories like his must be taken with sustained joy this season, especially at the start, but they convey good vibes if we stick to everything we've seen in the last decade. The elements contributed by Tom Thibodeau are going well for them and can give relative surprises like this day, taking the victory of the Chase Center against some Warriors of lime and sand.
New Yorkers were over the top with a few minutes already running. Barrett still threw himself on the counter to crush before the cameras that put her from afar, stopping in a quick transition. You could see him with that light we were talking about. Eleven difference, overcoming the psychological barrier, they acquired in the first strip of the match. The only way Kerr's men found to defuse this situation was to have Draymond Green direct like a point guard and have Stephen Curry run for shooting positions. Nothing they haven't done in their golden years. They did relatively well, but on defense they did not contain a Knicks who scored 40 points in the quarter that opened the night.
In the second act the Knicks exhibited their ability to associate in small spaces, with well-worked static attacks, and improvisation if the Warriors closed. Wiggins was trying to support Curry in scoring and Green had 8 assists in 17 minutes when everything changed.
The click of the game came on the edge of the break, with the Warriors already close to turning the scoreboard. Wiseman's poor positioning caused Green, who wanted to pass it to pass, to fumble, prompting the experienced player to yell at the rookie in recrimination. The referees decided to expel the '23' to the stupor of all those present, both the locals who excused themselves and the visitors who laughed. What came next was a team, New York, that grew and that boosted its advantage thanks to a Mitchell Robinson who was seen without any ties to play on both sides of the court. Quickley, Payton, Randle and even Noel wanted to contribute, but it was RJ Barrett who finished as the most outstanding player, breaking his best mark in a game and leaving it at 28 points.
Photos from as.com