Ricky and Juancho are shipwrecked in a Wolves that are a drama
Terrible last quarter for the Timberwolves, the worst team in the West. Juancho's bad game, without aim, and a Ricky below his level.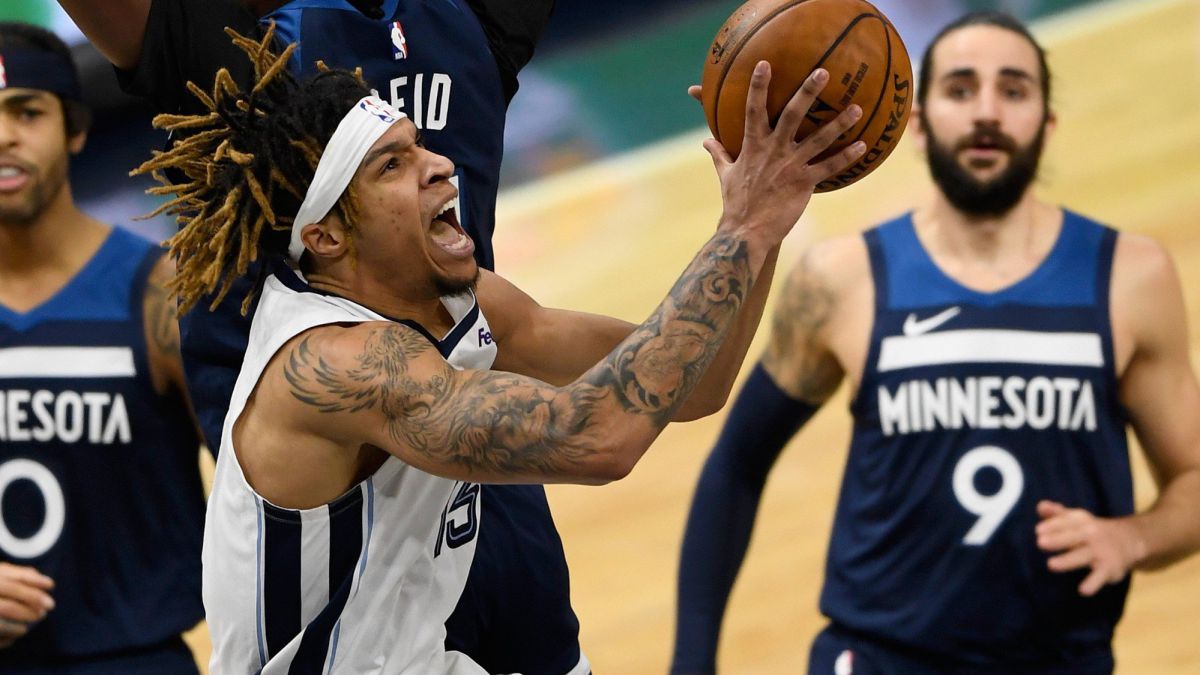 Total disaster of the Timberwolves. To stop being the worst team in the West (3-8 already) you have to win games like this. As simple as that. The Grizzlies (5-6 now with three wins in a row of tremendous merit) are playing without their big star, Ja Morant, who has missed eight games. They're playing without Jaren Jackson Jr and they're playing without Justise Winslow. Those from Tennessee trailed 90-80 at the end of the third quarter, an open period with a 0-14 partial that was a blush for the Wolves, who ended up shaken (17-38 in those twelve minutes) without any notion of how to defend, paralyzed in attack and with a coach, Ryan Saunders, who seems increasingly lost. With the rotations, with the central philosophy of the team and with a game plan that there is no way to even recognize.
The Grizzlies are the complete opposite of Taylor Jenkins' orders. A very happy surprise last season, something like this (considering the impact of injuries). Between Valanciunas (24 points and 16 rebounds) and Clarke (19 + 9) they put the percussion inside for a team that won the bench battle 21-50: rookie Tillman (12 points), Allen (20), Melton (15 )… On the way to the slaughterhouse for much of the game, the Grizzlies found ways to win because they have everything the Wolves lack: energy, cohesion, spirit, plan (whatever happens). Meanwhile, Saunders continues to ask for defense and physical energy from a team that does not seem to have any of that inside ... or from which he is not able to remove it. The Wolves roster has obvious flaws, but at this point it's very difficult to understand and defend almost anything that their coach does.
The worst thing is that, in addition, the victory disappeared although the three main ones played well. Karl-Anthony Towns had 25 points, 14 rebounds and 3 assists. Russell finished with 25 points and 8 assists and Beasley, with 28 points, 6 rebounds and 5 assists. And even so, and with a diminished rival and behind on the scoreboard, the Wolves ended up looking like a pitiful, defenseless, unstitched block. One in which the two Spaniards are in a delicate moment. With ups and downs but some green outbreak in the last games, Juancho Hernangómez was bad (5 points, 1/6 in triples), very off in the worst section of his team and with the ugly feeling that his production depends too much on whether they enter or not the three shots. In Minnesota there is a permanent debate around the position of power forward, a role that is now his but in which nobody seems to convince and for which many bet on the energy of Vanderbilt or the minutes there, out of position, of Okogie .
Ricky Rubio also seems confused, off. A player who is an expert in ordering and tuning in a team where there is currently nothing to order and temper. Right in defense, he is light years away from his level of last season in attack (this time 6 points, 6 assists, 3 losses, 1/5 in shots) and against the Grizzlies he did not make the team better in his minutes on the court. Worse were the two young promises, a Jarrett Culver who seems less and less able to stop being insignificant (already in his second season) and Anthony Edwards, the number 1 of the last draft who this time stayed at 2 points with a 1 / 6 on shots. Bad, very bad times at Minnesota Timberwolves, a franchise where good times never seem to come.
Photos from as.com