Red Bull: "In 2022 there will be a free seat in Mercedes"
Helmut Marko, advisor to the energy team, confesses that they were wrong not to try to 're-fish' Vettel when they had the opportunity.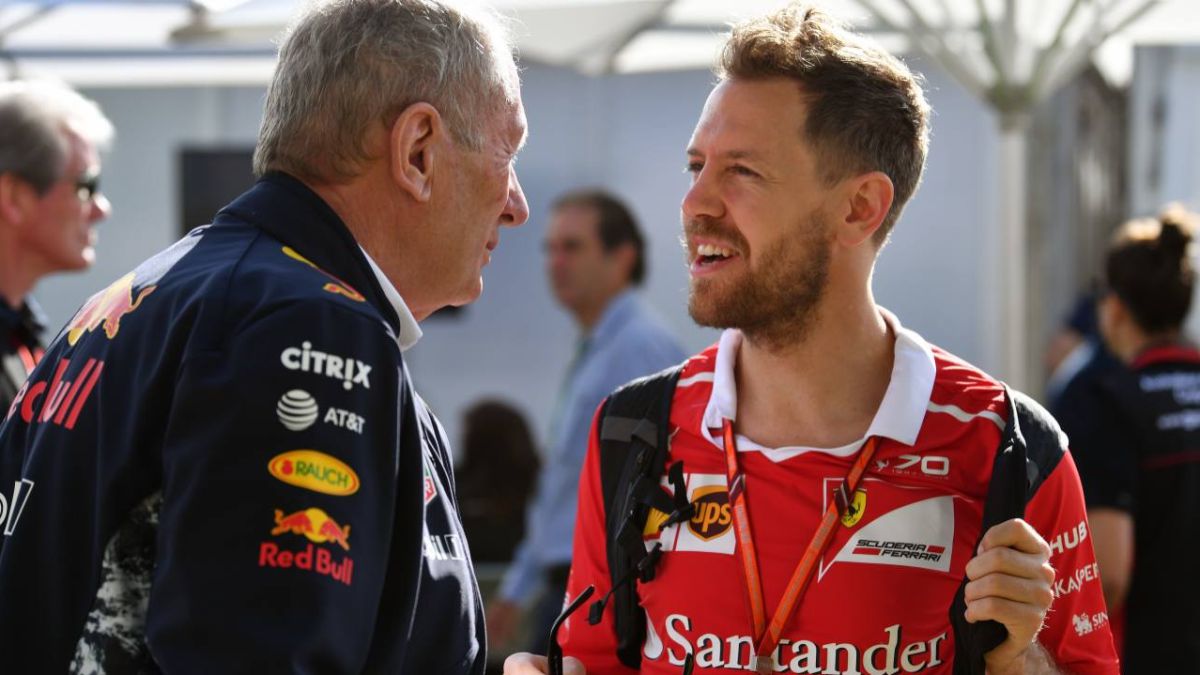 One of the bombs that the 2020 Formula 1 World Championship left us was the signing of Sergio Pérez by Red Bull. The Milton Keynes team announced on December 18 that it was surrendering to the evidence, after the poor performance of Pierre Gasly and Alexander Albon compared to Max Verstappen, and decided to break with the Mexican the rule of not looking for drivers outside their program as young people, in a new attempt to put an end to Mercedes' hegemony in the Great Circus.
Asked about this move just as Pérez traveled to the county of Buckinghamshire this week to begin preparing his acclimatization to the energy car, Helmut Marko reveals in 'F1-Insider' that he would have liked to have been able to sign the return of Sebastian Vettel, but that when made the decision not to continue with Albon, the four-time champion was no longer on the market.
"In 2022 there will be a free seat in Mercedes"
"When Ferrari notified his departure, we did not have a seat available for Vettel. At that time we thought that Albon would improve his performance every race and could share a team with Verstappen also in 2021. That's right. what I told Sebastian. Unfortunately, we were wrong. And when we had to act, Vettel was no longer on the market because it had signed a long-term commitment to Aston Martin. So Sergio Pérez was the logical decision for us. " Marko assures.
Likewise, the Red Bull adviser admits that he recommended Vettel to take a sabbatical in 2021, although he points out that signing for a team like Aston Martin is a very tempting option: "I did not want him to act hastily, but to wait because he was clear that the driver market is going to change substantially in 2022. For example, I'm sure there will be a vacant seat at Mercedes. I just wanted it to still be on the market at the right time so that I could accept the best possible offer. Above all, I didn't want a four-time world champion to say goodbye to Formula 1 in that way. However, I admit that Aston Martin is very tempting. It's a cult name, its close collaboration with Mercedes has a good sporting perspective ... " .
Photos from as.com