Real Madrid had Mbappé done ... and let him escape
In the summer of 2017, he reached an agreement with Monaco. But he refused to transfer Bale to United and the Frenchman feared not being a starter due to the presence of the BBC.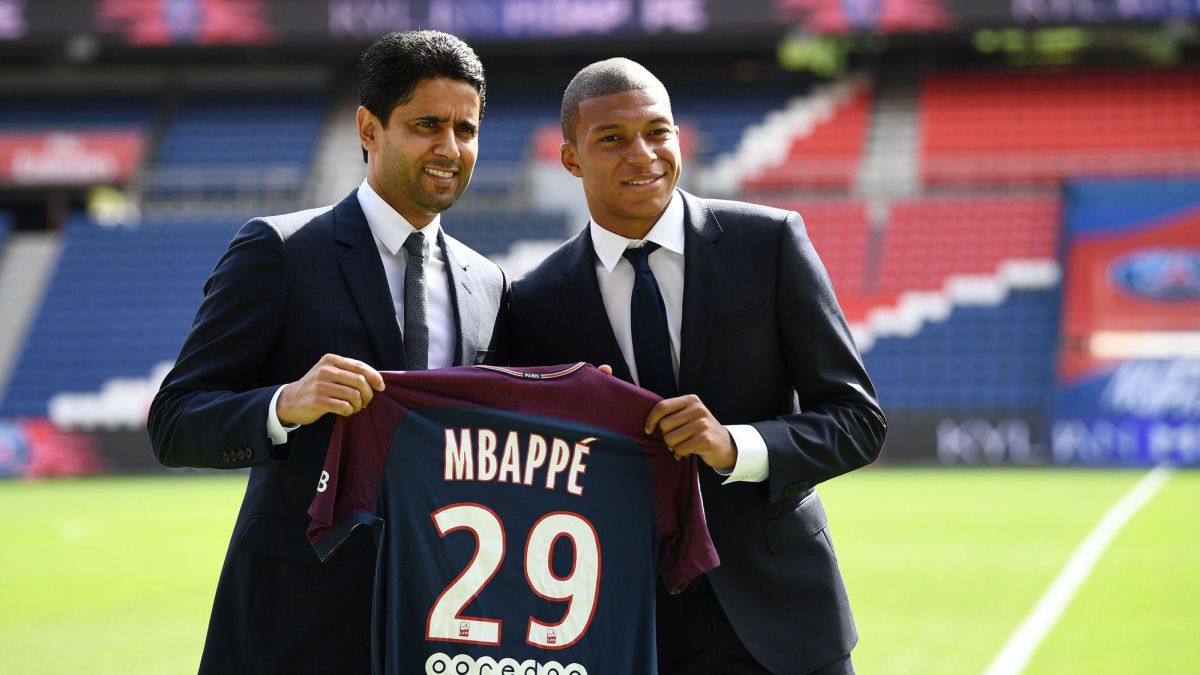 If it is confirmed that the economic situation does not allow Madrid to sign Mbappé, with the credit of 570 million euros for the reform of the stadium granted, the salary mass shot up to 448 million and income falling to 617 million euros due to the pandemic, It would be the second time that the entity let Mbappé (22 years old) pass ahead, the player who is called to reign after Messi and Cristiano. There was a summer in which it was very feasible to sign the Frenchman and sell Bale to United with the market, at that time, inflated. The events happened such that ...
Los Angeles. July 24, 2017. First game of the preseason. Mourinho runs into Bale in the dressing room tunnel before Madrid-United starts and whispers: "If you don't talk, I can't buy you." The cameras caught it. Then, in the Madrid-United Super Cup preview, in Skopje, the Portuguese went further: "If Bale were at the starting gate, I would wait for him on the other side. But if he plays it is a sign that his plans are to continue in the Madrid". It is already August, and Florentino Pérez is not planning to transfer the Welsh attacker.
It was Madrid's great opportunity to sell Bale at a good price and it took place in parallel to the negotiation that the white entity had opened for Mbappé, who had been the revelation player of the season with Monaco. PSG was also bidding for him. But Mbappé had his bedroom wallpapered with photos of his Madrid idols, especially Cristiano, and he seemed like easy prey for whites. Finally, he ended up choosing PSG (€ 180M, although his first season in Paris was on loan; the purchase became effective in the summer of 2018). Madrid had backed down ... 444 444There was an agreement for Mbappé
The white club began to spread the idea among some media that Mbappé had not come to Madrid because he was asking for a high salary (12 million net, it was said), which would have broken the salary scale for his youth. But a subsequent Football Leaks revelation (via Der Spiegel) contradicted that version, as Madrid "reached an agreement with Monaco on July 20 for a transfer of € 180M (including variables of 30 million). it increased to 214 million when both clubs realized that Spain would impose a 34 million euro tax that Monaco refused to pay and Real Madrid agreed to take over. " He had him signed, but Madrid did not want to get rid of Bale, and with Benzema and Cristiano, Mbappé also saw himself without a place and preferred the security that PSG gave him.
Photos from as.com