Ramis' Tenerife makes history
Since 1988, it was not possible to win five official matches in a row without conceding. In addition, the undefeated in the Blue and White goal stretches already at 461 minutes.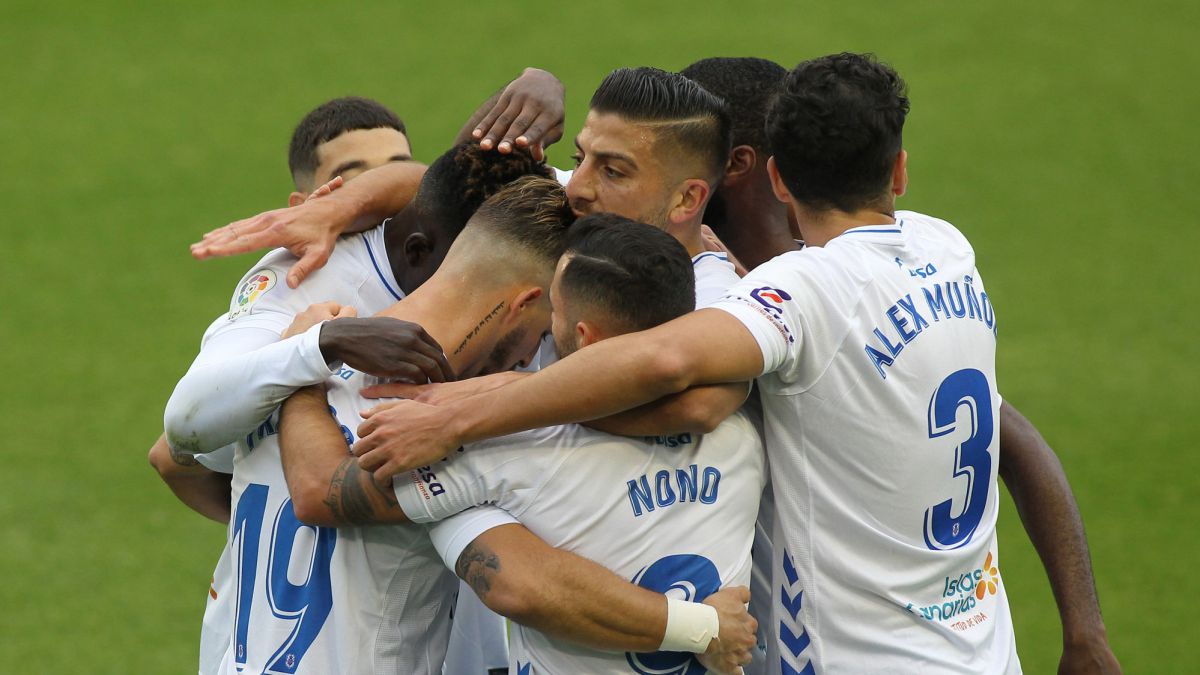 Five wins in a row and without conceding goals. Being in the Second Division, only once in the entire history of Tenerife had such a circumstance occurred: in 1988. It is true that the Blue and Whites had linked so many victories in a row, but with their clean sheet more than three decades ago. With Luis Miguel Ramis, they have succeeded.
Everything began to build in the last game of 2020 when Girona was defeated 2-0. Already in the new year, Tenerife visited Sestao River for the Copa del Rey and won in extra time 0-2. Then came the double confrontation against Castellón that ended with a 0-1 in the league competition and 0-2 in the KO Trophy. And this Sunday, Cartagena was beaten 3-0.
The last precedent dates from November 1988 when Benito Joanet's Tenerife beat Castellón (2-0), Racing de Santander (2-0), Barcelona Atlético (0-3), Lleida (0-2) and again Castellón ( 2-0), this time in the Cup.
"It is extremely difficult to get that number of consecutive victories", admitted the team's coach in the press room, "but we try to reset every week because we are still in the middle of the table down. We are going to have to keep working hard, but it is the way ", he affirmed.
In this way, in addition, the undefeated in the goal is stretched to 461 minutes. Neither Dani Hernández nor Adrian Ortolá have yet fitted in at the start of 2021. The powerful Villarreal - for the Cup - will be the next touchstone on the island's path.
Since 2003, Tenerife did not chain five wins in a row. Unlike this time, he then received goals in several games. It was with David Amaral when they defeated Racing de Ferrol (4-0), Compostela (5-1), Real Oviedo (0-2), Getafe (1-0) and Real Zaragoza (1-3) .
Y to find the last 3-0 at Rodríguez López, you have to go back to December 10, 2017 when José Luis Martí's men beat Reus. Since then, there has been a game that ended with a three goal difference in favor of the locals, but not with that score. "We are finding verticality and the rival goal," said the coach after the historic triumph.
Photos from as.com