Raí resigns, points to Deportivo and opens the door to Sanabria
The departure of the Brazilian frees an extra-community card and Real Zaragoza will make the transfer of the Atlético de Madrid B midfielder official between today and tomorrow.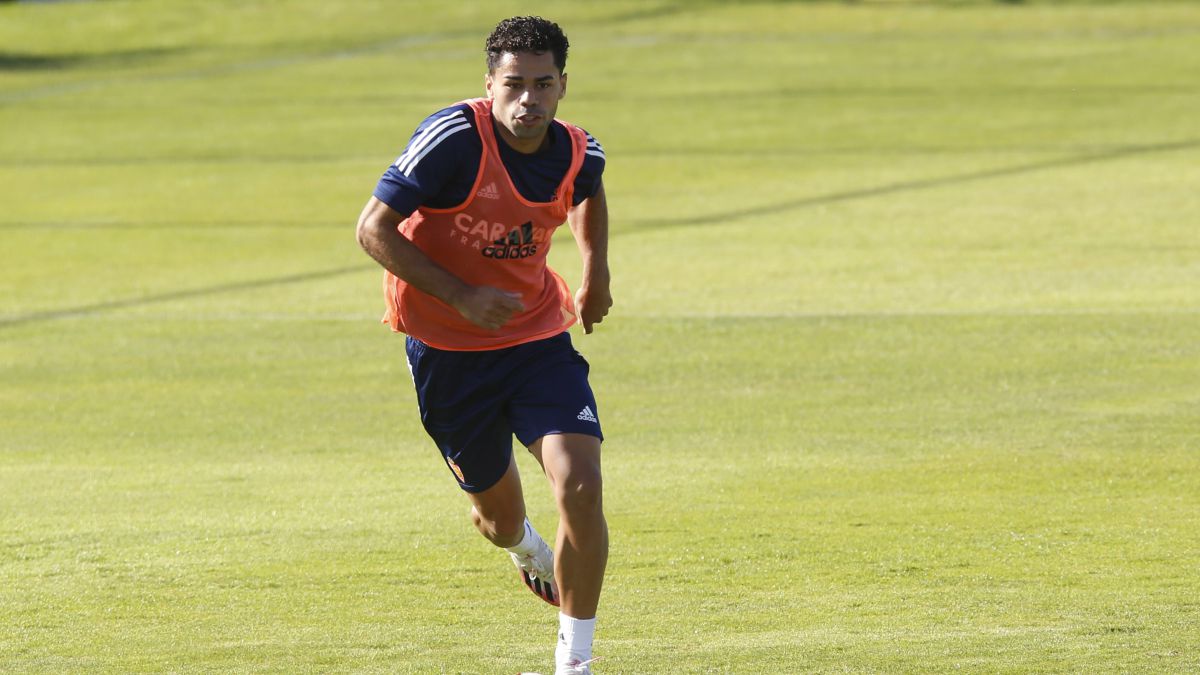 Real Zaragoza announced this morning that it has reached an agreement with Raí Nascimento for the termination of his contract, which ended on June 30, 2023 after renewing last summer. The departure of the Brazilian player releases an extra-community token, opening the door to Juan Manuel Sanabria, whose assignment until the end of the season will be official between today and tomorrow.
Raí, for his part, points to Deportivo, which seeks to reinforce its attack. The 22-year-old forward would come to Riazor with the freedom card under his arm and would occupy the sub-23 card that the Galician team has left free, which has the advantage that in Second B there is no extra-community quota .
Raí already has experience in the bronze category, since he played a season and a half in Ibiza on loan from Zaragoza, playing a total of 39 games and promoting promotion to Second last year. With Deportivo Aragón, a subsidiary of the Aragonese, he played another 21 games in 2017-18, while with the first team he has 13 games between the League and the Cup, seven of them this season.
The departure of Raí is the second that takes place in Real Zaragoza in this winter market, after that of Papu, and was the first requirement for the incorporation of Sanabria, Atlético de Madrid B midfielder, since the two extra-community cards they were occupied by Toro Fernández and the Brazilian player himself. The Uruguayan midfielder, 20 years old and 1.74 tall, will thus become the third winter reinforcement of the Aragonese, after Peybernes and Álex Alegría.
Formed in the lower categories of Nacional de Montevideo, Atlético de Madrid signed him in the summer of 2018 for their youth team and as a bet for the future, after a tough fight with English Liverpool. The operation was carried out in exchange for one million euros for a player who had worn the jersey of the sky blue team in the U-15, the U-17, the U-18, the U-20 and the U-23. Sanabria, with a contract until 2023, will now continue his projection as a footballer at Real Zaragoza, where he will play on loan until the end of the season.
Photos from as.com