The Australian, evacuated by helicopter, like Luciano Benavides. His brother Kevin wins, Cornejo is more leader and Barreda falls to 29 minutes.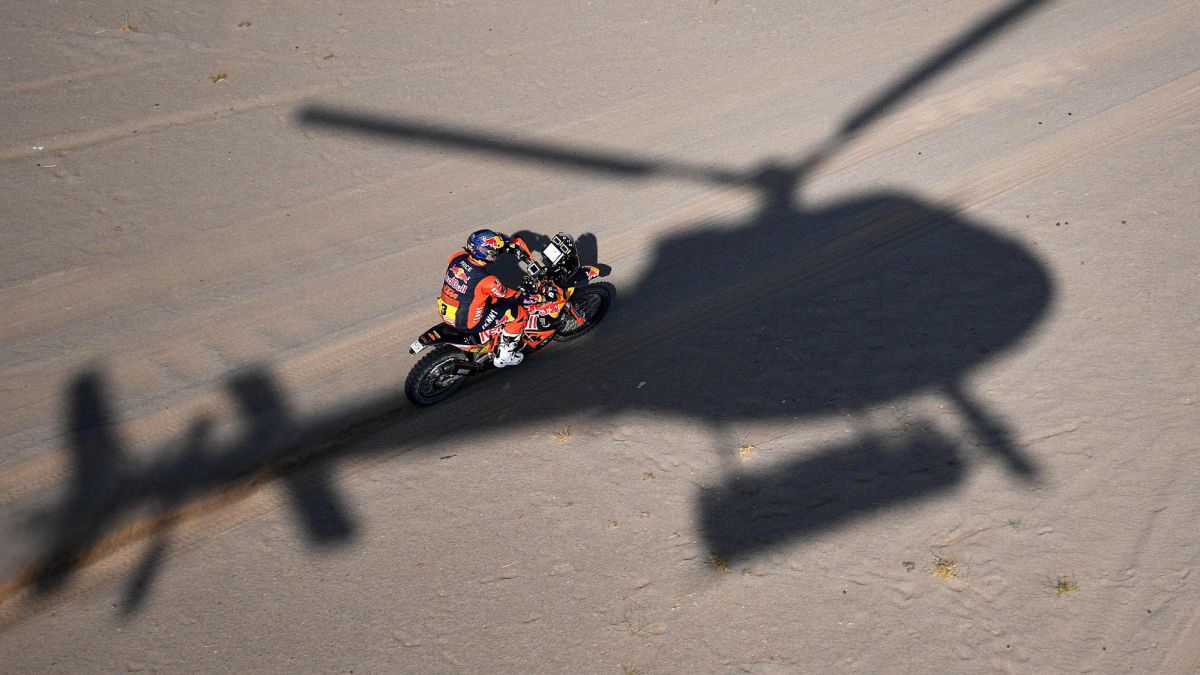 The Dakar does not understand feelings. He does not care how well you have passed the tests he has been putting you through every day, he always has more prepared, until the last dune of the last day. You should never forget that, but, just in case, there are times when it suddenly reminds you. Unfortunately, it was that way with Toby Price. With the rear tire as it was, completely cracked, he achieved the miracle of completing the momentous marathon stage. He had overcome his biggest setback, but the next day another came and it was definitive ... 444 444
The Australian suffered a fall at Km 155 when fighting for the stage and injured his right shoulder and arm. He said goodbye to the Dakar as a helicopter evacuated him to Tabuk hospital. That was not the only transfer that had to be made ... Later, at Km 242, it was Luciano Benavides, Kevin's brother, who hit himself and had to be taken to the same hospital with injuries to his shoulder. It also came to the rhythm of the best. And another who had to leave, although due to a breakdown in his motorcycle, was Ross Branch, who held on in the Top 15 as the best Yamaha.
With the dropouts counted, we continue with a stage that turned out capricious. Because while Luciano was on his way to the hospital, his brother claimed victory with his Honda. The Argentine was setting the pace from the middle of the 465-kilometer special and beat his teammate Cornejo on the finish line for a minute and a half despite having him at three. And it is that the Chilean chained a third day with an indomitable rhythm with which he has managed to be the only one to escape in the motorcycle general: he leaves 11 minutes behind the second, which is precisely Kevin.
Two Honda riders joined by a third on the provisional podium, Barreda. Of course, the Spaniard is further away from the leader than he was before starting the ninth stage: he lost 13 minutes and stays almost half an hour from Cornejo. An important distance that will be difficult to cut if there are no setbacks in between. But Joan will have to fight to the end, as will Santolino not to lose that position in the Top 10 that he maintains even if he was left for 15 more minutes. Rough motorcycle day, and perhaps decisive.
Photos from as.com