Presented the 'Comic' of the blue and white centenary
The initiative, carried out by the Fundación Canaria del Tenerife, aims to recover the almost one hundred years of the club's life in a different way.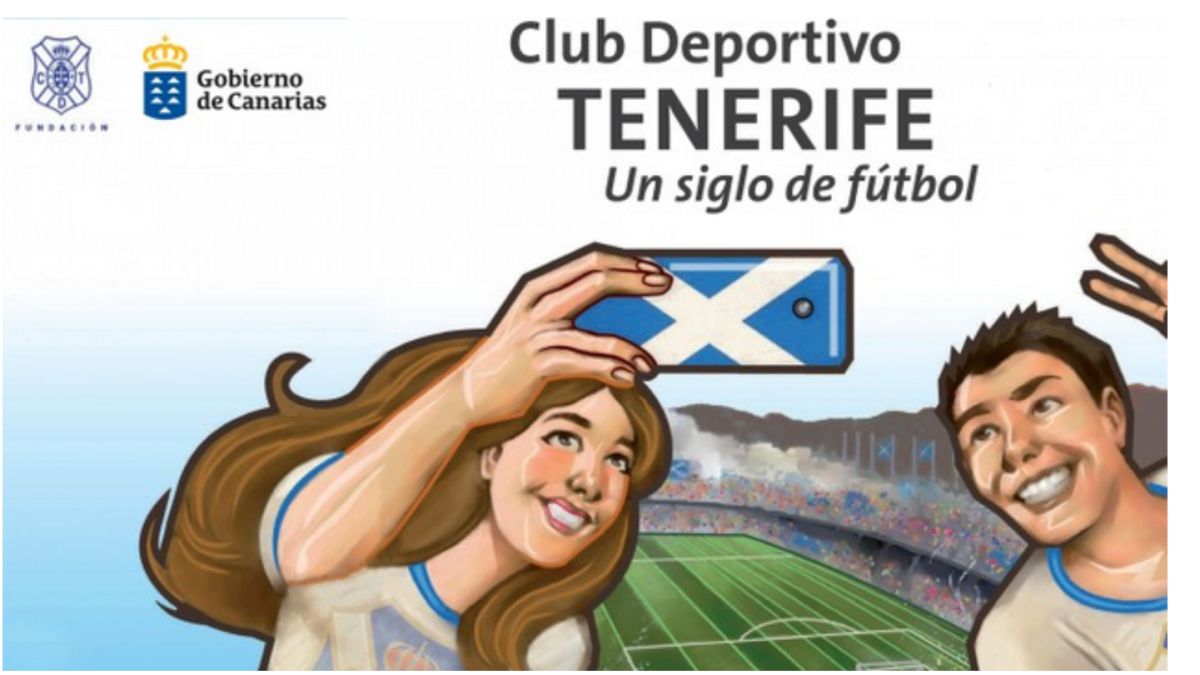 The Fundación Canaria del Tenerife has released the club's centennial comic, which is funded by the Government of the Canary Islands. As the club publishes on its website, "the copies have been prepared with the intention of recovering the historical value, reviewing the origins, different sports milestones, as well as to become a tool for youth and children's work focused on the values of sport and promoting physical exercise ".
Milagros Luis Brito, second vice president of the entity, added that through the narrative construction of the vignettes it revolves around two axes: "trying to recover everything that has to do with the social, economic, environmental and technological evolution of the football in Canarian society ", in addition to recovering tactics, personal or important moments in the history of the club.
The distribution of this first edition is focused on the child and youth population, whether they are sons or daughters of subscribers of the entity, schools, grassroots sports entities, social events with youth participation. Then it will be available for sale for a small price.
In this way, the contents of its pages will have an academic orientation with material that can be used in all types of classrooms as a means of communication or, on the other hand, in research, documentation, knowledge of grassroots football and work related to This, awareness about gender equality in football, as well as aspects related to modernization, inclusion.
Brito, highlighted that this initiative "allows us to know what society was like at the time and how everything has evolved, with the active presence of women and new technologies" .
Another novelty is that the comic strips will be accessible in format and design for any person or institution, including new technologies that will make reading more enjoyable and immersive, for example with an app called SENSEGALAXY, which will allow the reproduction of audiovisual content with codes QR and closed captions. In this sense, it will also be possible to listen to original soundtracks, adapting the audio for those with sensory disabilities, in addition to many extra content on adapted sports and the participation of women in football.
Photos from as.com