Pogacar and his ambitious calendar in 2021: "I will fight to win every race"
The Slovenian, winner of the 2020 Tour, spoke about what he expects from this 2021, with his defense in the Grande Boucle, La Vuelta, JJ OO, classics ... He makes his debut on the UAE Tour (February 21-27).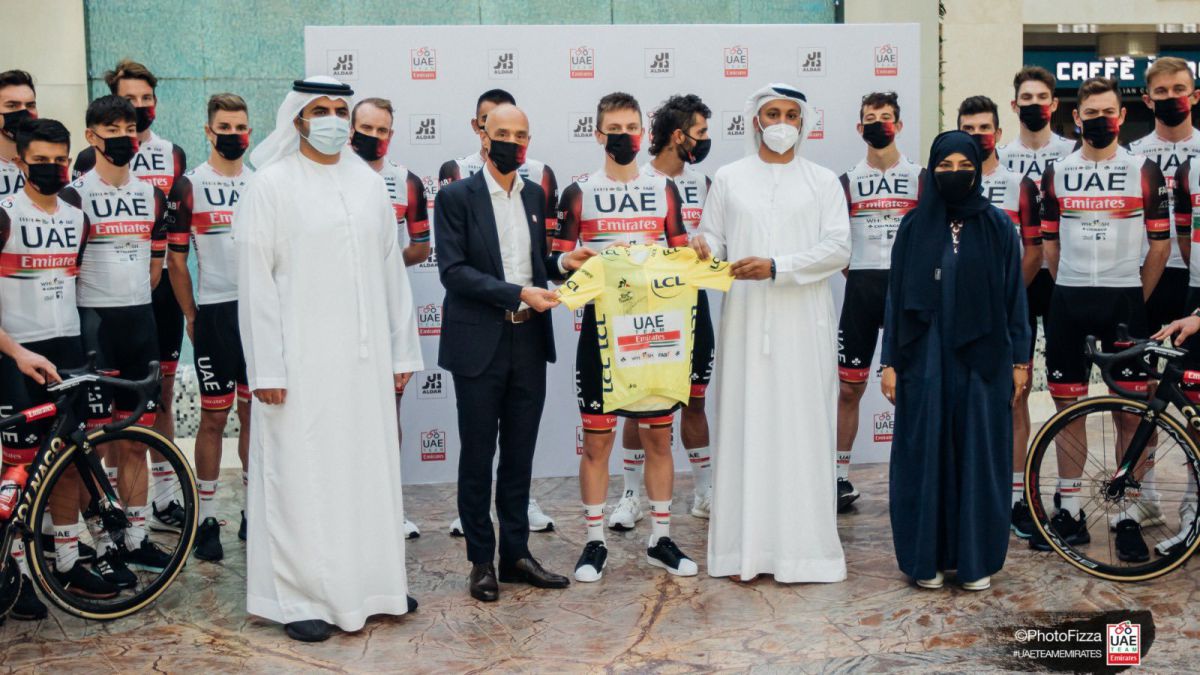 Tadej Pogacar will do a double in 2021 and will participate in the two greats that have marked his short but successful career: the Tour and La Vuelta. Predictably, the 22-year-old, who is living his third season as a professional, will defend the title won in the last edition of the Grande Bouclé but, for the first time, will add a second three-week race to his calendar. And the chosen one is the Spanish round, proof that saw him confirm himself as a superstar in 2019, when he won three stage victories and the third step of the podium. A challenge for which the young cyclist does not set limits. "My objective will be to fight for the victory in all the races in which I participate this year," he says from the UAE Emirates team concentration in Abu Dhabi.
His roadmap, upset after the postponement of the Challenge de Mallorca where he hoped to debut, will start on the UAE Tour (February 21-27). The planned plan will include Strade Bianche (March 6), Adriatic Tirreno (March 10-16), Basque Country (April 5-10), Flecha Walloon (April 21), Liège (April 25) and Dauphiné (from May 30 to June 6) before the Tour (June 26 to July 18), while after the French great, her wish is to be at the Olympic Games and La Vuelta (August 14 to September 5). "I'm training the best I can and my only fear is having bad luck, because any physical problem or silly fall can throw the plans to the ground. But if nothing weird happens, I think I'm in a good position to keep growing. Winning the Tour does not make me less hungry for victory, I think I am more motivated than in 2020 ".
To carry out its plans, it will count on the entire UAE bloc, a team that has been reinforced with important riders such as Marcel Hirschi, who will be supporting the big French. He will also have as a lieutenant David De la Cruz, who will accompany him both in France and in the Spanish round. A team that the Slovenian champion does not believe is below the Jumbo or Ineos. Although he is also aware that he will be the rival to beat and the center of all eyes: "I know that it is more difficult to defend a title like the Tour's than to win it for the first time. Since I won, people on the street recognize me more, I have more obligations with the sponsors, with the press ... but I try not to create more stress. I'm still the same and I train with the same passion as always. "
Photos from as.com