Pierre Cherpin dies on plane transfer to France
The 52-year-old Frenchman could not overcome the serious consequences of the head injury he suffered in his fall from the seventh stage.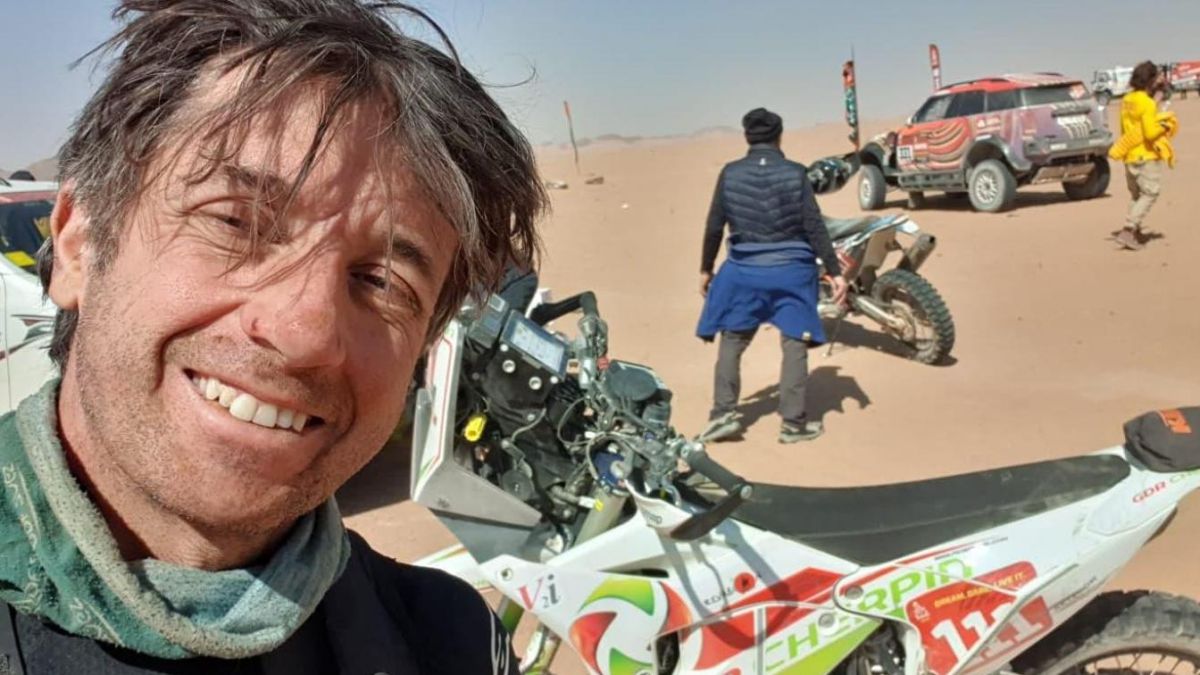 Fate and its whims ... If yesterday we celebrated great news, that of the Indian pilot CS Santosh who woke up from a coma after his accident on the fourth stage, unfortunately today we have to tell the worst of this Dakar 2021: Pierre Cherpin has died at the 52 years. The Frenchman was in a situation very similar to that of his classmate after suffering a head injury from a fall in the seventh stage and has remained in an induced coma since then, but he could not overcome the transfer to his country and died on the plane that It was taking him from Jeddah to France, according to the organization of the race.
The moment of the accident that resulted in tragedy took place around 1:00 p.m. on Sunday, January 10 at Km 178 of the aforementioned Stage 7, the first part of the marathon between Hail and Sakaka. It was then that Cherpin hit his head hard and lay unconscious on the ground. This is how the emergency medical services found him, who traveled to the place in the helicopter with which they would then evacuate him to the Sakaka hospital. There, he underwent emergency neurosurgery and on Thursday he was transferred to Jeddah hospital.
He was still stable and for this reason, his transfer to France was authorized the next day, where he was to be admitted to the Lille hospital. A sailing lover, he was participating in his fourth Dakar after contesting the last one in 2015, he did so with number 111 and, also, in the most demanding category, that of motorcycles without assistance. "I am an amateur, I do not come to win but to discover landscapes that I could never have the opportunity to see if it weren't for this. Everything is exciting: riding a racing motorcycle, living your passion and learning to know yourself," he said. before the race.
"The Dakar caravan wants to convey its most sincere condolences to all its relatives, friends and relatives," declared the organization before another sad news to tell, such as those that occurred last year twice with the deaths of Paulo Gonçalves and Edwin Straver. Both also lost their lives after suffering a motorcycle accident and this time the same thing happened again in a category in which the danger is always maximum. Dakar still has not escaped misfortune. Rest in peace, Pierre.
Photos from as.com