Peters and Polonara assault the Martín Carpena
The people from Vitoria beat Unicaja and they make sure to be seeded in the Copa del Rey, for which the people from Malaga are also classified.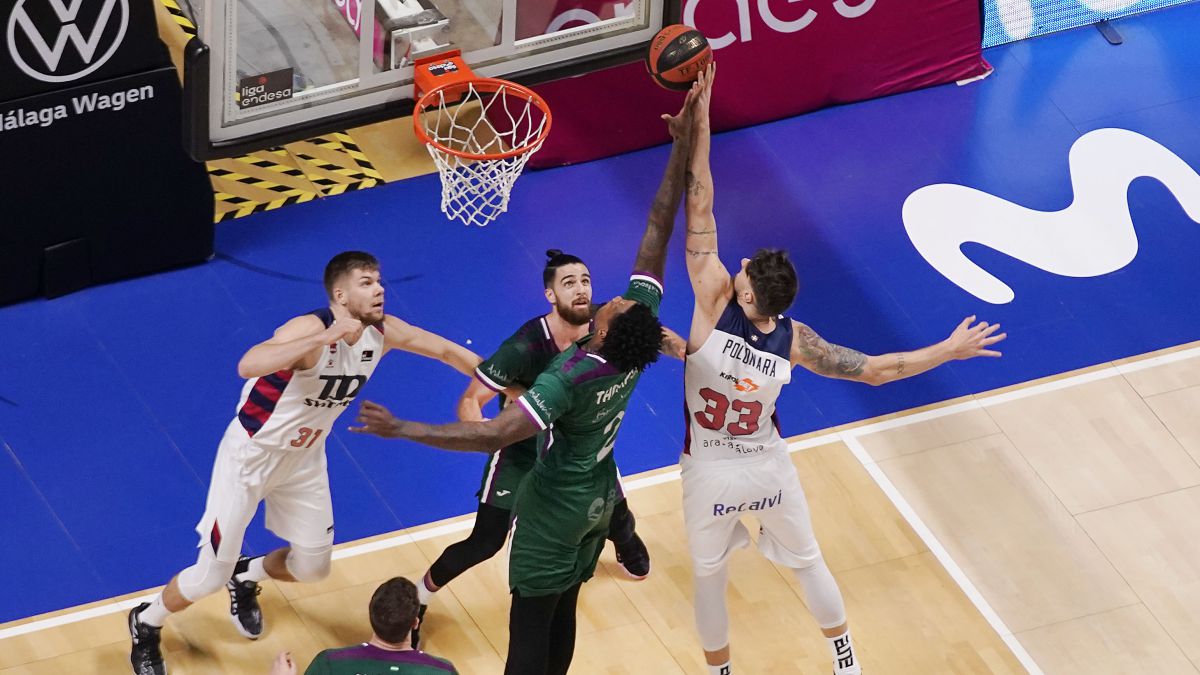 Baskonia suffered only two quarters from Thursday's remarkable effort in the Euroleague in their victory against ogre CSKA. The European hangover was diluted after the break and Ivanovic's men cemented a hard-fought victory at Martín Carpena against Unicaja in a third quarter of the manual. Peters (21 points) and Polonara (20) acted as executioners of a Unicaja that started as a motorcycle and went on to win by 16 points in the first quarter (30-14) .
The departure of the green team was brilliant. Very successful in the outside shot (4 of 5 in triples) and directed in an excellent way by Jaime Fernández (8 points and 3 assists in the first ten minutes), the locals disarmed a soft Baskonist defense and put land in the middle. But his iron defense began to crack just after reaching that maximum income. Ivanovic's team took advantage of a few minutes of uncertainty from Unicaja and scored a 0-13 partial between the end of the first quarter and the start of the second to the despair of Luis Casimiro (30-27) .
Baskonia consolidated their improvement thanks to Polonara and Vildoza, who were grabbing the pulse of the match and accumulating assists and recoveries. Unicaja, always with Jaime Fernández in front, stayed ahead based on whipping from the perimeter (7/10 in triples at halftime) .
The locals were losing fiercely under their basket and Ivanovic's men also took command of the scoreboard in the third quarter. A 0-10 run, driven by brilliant minutes from Peters and Polonara, enabled the rudder stroke in the game (54-57, minute 25). The Unicaja was unraveling and Peters, a composer whip, crowned an immaculate third quarter with an unlikely triple on the horn (61-69).
Henry opened the final act with another triple and turned the game into an impossible wall for Malaga to climb. Ferrari and Brizuela (seven points in the fourth quarter) signed a 7-0 that gave Casimiro's men hope, but Vildoza and Peters aborted the threat of reaction (70-83, minute 35) and ensured the presence of Baskonia as head of series in the Cup draw. Unicaja, qualified before playing thanks to Barcelona's triumph in Manresa, will also be in Madrid.
Photos from as.com