The Frenchman only gives 49 seconds to Al Attiyah and remains with a 17 advantage. Sainz gave up four minutes with Al Rajhi, the winner of the day.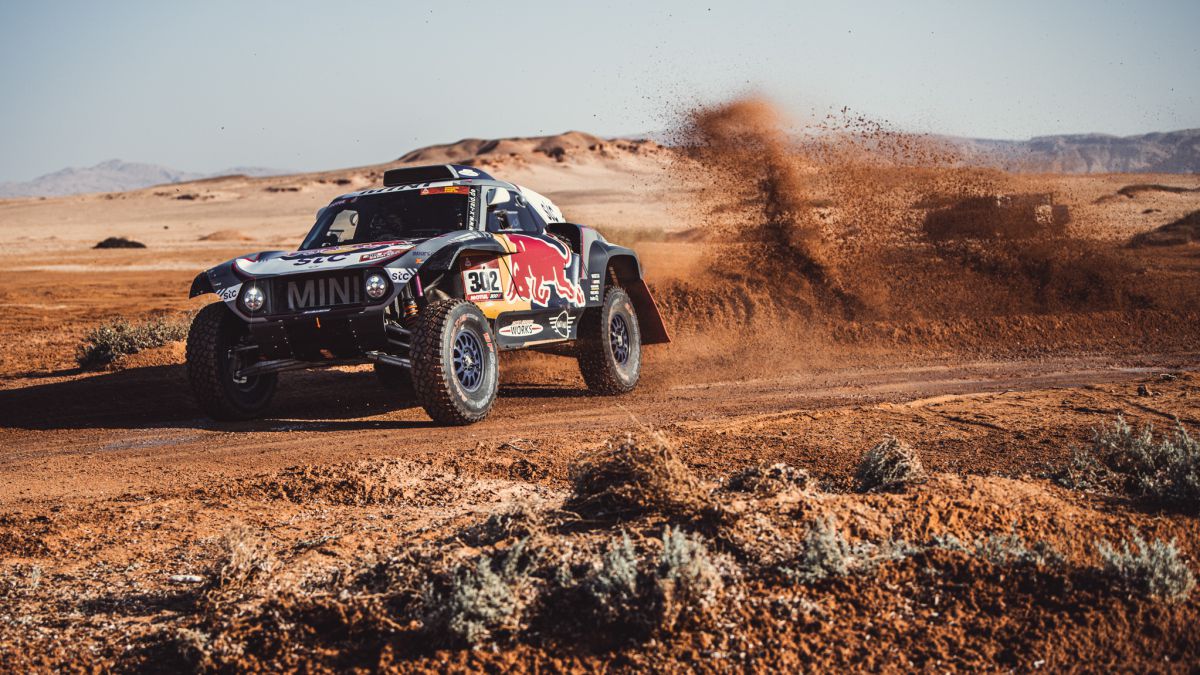 The scenery that dazzles the pilots in the northern stages of Saudi Arabia has nothing to do with that of the first week in the south. Both spectacular, but very different. In some what predominated were those hypnotic dune seas that had no end and in another they pass through beautiful rocky landscapes between dry rivers and canyons. In the latter, there are very strange and very characteristic large rocks, with the base much thinner than the rest of its body, like those in which the Coyote was always crushed while chasing the Roadrunner.
Well, in this Dakar there is a rock that does not fall, that every time has a wider base and that no matter how many try to hit it, it does not flinch. We talk about Peterhansel and his solvency at the wheel of the Mini. Because the days go by and he is still there, established in the first square and as much as Al Attiyah wants to move him, all attempts are in vain. The same happened on Wednesday's stage, the tenth that Neom connected with Al Ula in 342 kilometers of special, when Nasser could only subtract 49 seconds and that the Frenchman opened the track.The Qatari would think that this fact, that Stéphane achieved victory the day before (his first on this Dakar), would be a good opportunity to take advantage of it and attack in his footsteps. Logical that he did it, but with the Frenchman in this state there is no strategy that is worth, because he maintains the fast and constant rhythm of always and continues to avoid problems. And so there is no way. For this reason, he will leave with a 17-minute lead over Al Attiyah to the penultimate stage of the rally, the one that has continually been identified as the most dangerous and decisive.
We will see if this is the case and if Nasser attacks with dynamite or wet powder. On this occasion, the third in contention, Sainz, was not in the rhythm of the two who are playing the victory of the Dakar. He fell to six minutes and in the end he crossed the finish line just over four with respect to the winner of the day, which was not either of the two mentioned, but Al Rajhi, who repeated victory as in the seventh stage ... and entering finish on three wheels because one of them blew up at the end. Thus, Carlos gave a little more than a minute compared to his partner and the difference amounts to 1h 03: 44.
Photos from as.com