Perotti's serious injury: "It is the first time it has been seen in an athlete"
The Fenerbahçe sports director explains the bad sports moment the Argentine is going through. He could be away for about eight months and be left without equipment.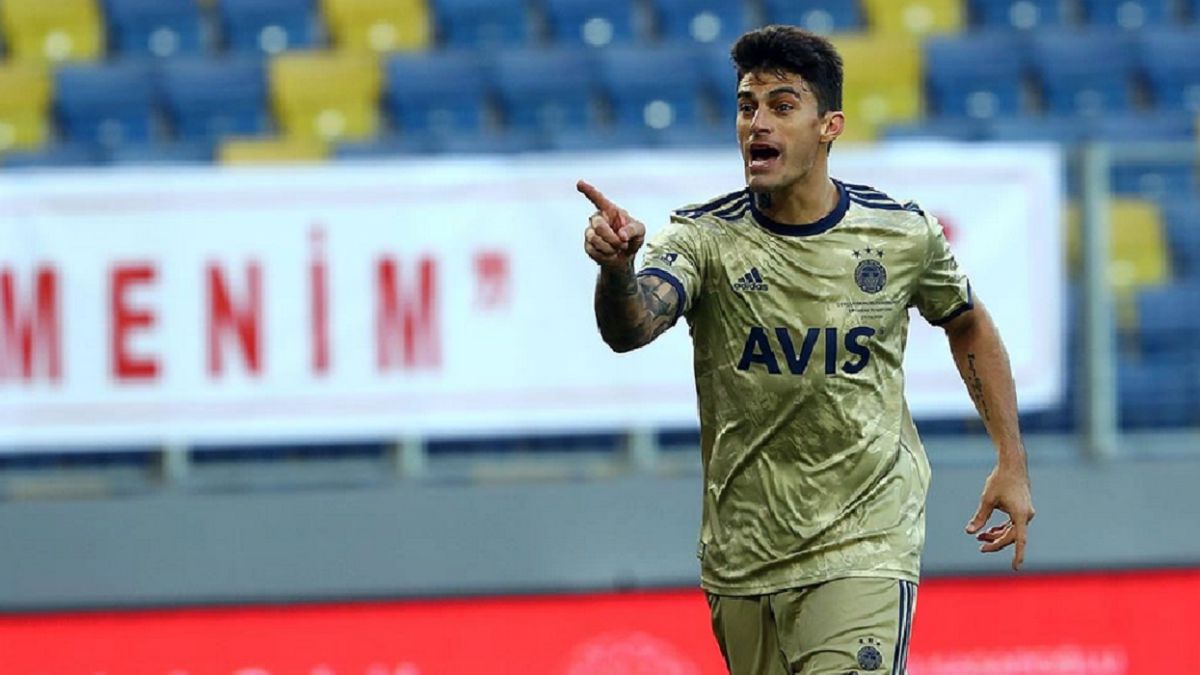 This is not all good news at Fenerbahçe after the coup d'état achieved with the arrival of Mesut Özil. Other of his franchise players, Argentine Diego Perotti has been unable to step on the pitch since November 29 due to a knee injury. After a few months of conservative treatment, the news about the former Sevilla, Roma, Genoa or Boca Juniors footballer is not at all positive as the Turkish club points out. "We will not be able to use it this season," informed the president of the entity.
Perotti, along with the doctors, have decided to undergo surgery to solve the knee problems. It will be operated very soon in Finland, where according to the Turkish press the 32-year-old footballer has already traveled. Your case is not simple. And as Fenerbahçe's sporting director Emre Belözoğlu's words show: "There is an almost total tear of the union of Perotti's knee ligament. He needs surgery. Perotti showed what he could do in these first matches. Unfortunately, the process is exactly moving forward. as neither he nor we want. Let me explain the severity of Perotti's injury as follows: there are 8 cases in the world and 7 of them are traffic accidents. This is the first time it has been seen in an athlete. surgery, the period off the pitch appears to be between 3 and 8 months. ''
A sad news for the Argentine, who had generated very good expectations at Fenerbahçe with 3 goals in 4 games. Perotti came free to Fenerbahçe from Roma but the Turks would have to pay a part depending on the games that the winger played with the blue and yellow jersey. "The financial burden for us is very low. We paid a fee to Roma while he was playing. As soon as we do not reach the expected figure, Roma pay us," said the former Atlético player and now Fenerbahçe manager.
Perotti, with a contract until June 30, 2022, may even see his future as a footballer in the Turkish league in danger. "We cannot say with certainty that he will leave. We don't want the player to feel useless. I think we will find a middle ground somehow. We have to make a decision. The number of players and the quotas of foreigners are also above those. limits. There will be decisions that we will have to make, "added Emre.
Photos from as.com