Perfumerías Avenida gets 100 in its bubble
The Salamanca team came back and remains undefeated in the women's Euroleague. Katie Samuelson finished with 29 points, Tiffany Hayes with 22 and Silvia Domínguez, with 20.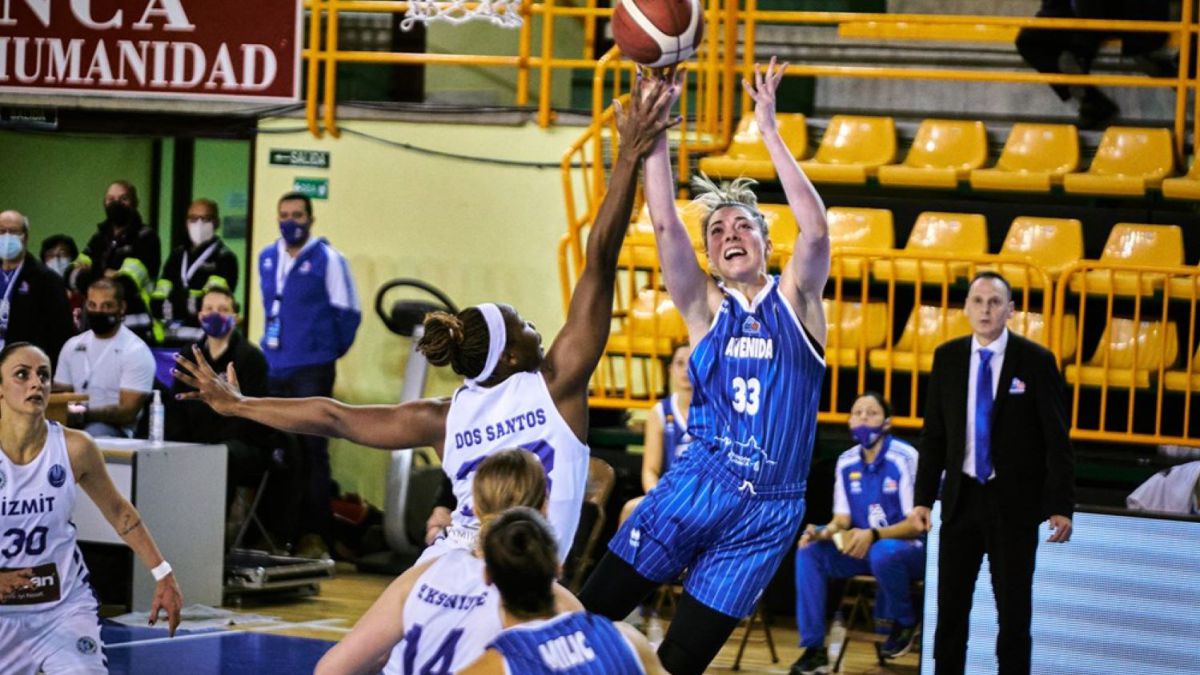 The Perfumerías Avenida did not give the option to surprise the Turkish Imit Belediyer by overwhelming him (80-101) with a great third quarter, in the Salamanca pavilion in Würzburg in the bubble match arranged by FIBA of group A of the women's Euroleague of basketball.
With this result, the Salamanca team coached by Roberto Íñiguez remains undefeated in the top European competition, as in the Spanish competition, by winning the three matches they have played.
The first time the Turks were superior to the Salamancans, although after the break the reaction led by Silvia Domínguez, Lou Samuelson and Hayes, managed to turn the game, the game and the scoreboard.
From the beginning of the game, Izmit wanted to play a vibrant match, and they succeeded, with quick attacks that broke the defense of Perfumerías Avenida, with great plays by Erat, Wheeler or Jovanovic.
However, the rest was the balm for the Salamanca team, because in the third quarter the rhythm of the game changed radially and endorsed the Turks a 12-34 that ended Izmit's dream of giving the surprise in his own Salamanca Pavilion.
Throughout the two quarters, the great Hayes was seen and especially Lou Samuelson, who had 10 points and eight rebounds.
Photos from as.com