Perfumerías Avenida crushes Izmit in a process match
Roberto Íñiguez's team, who have won every game in both the Endesa League and in Europe, will face Spar Girona in the quarterfinals.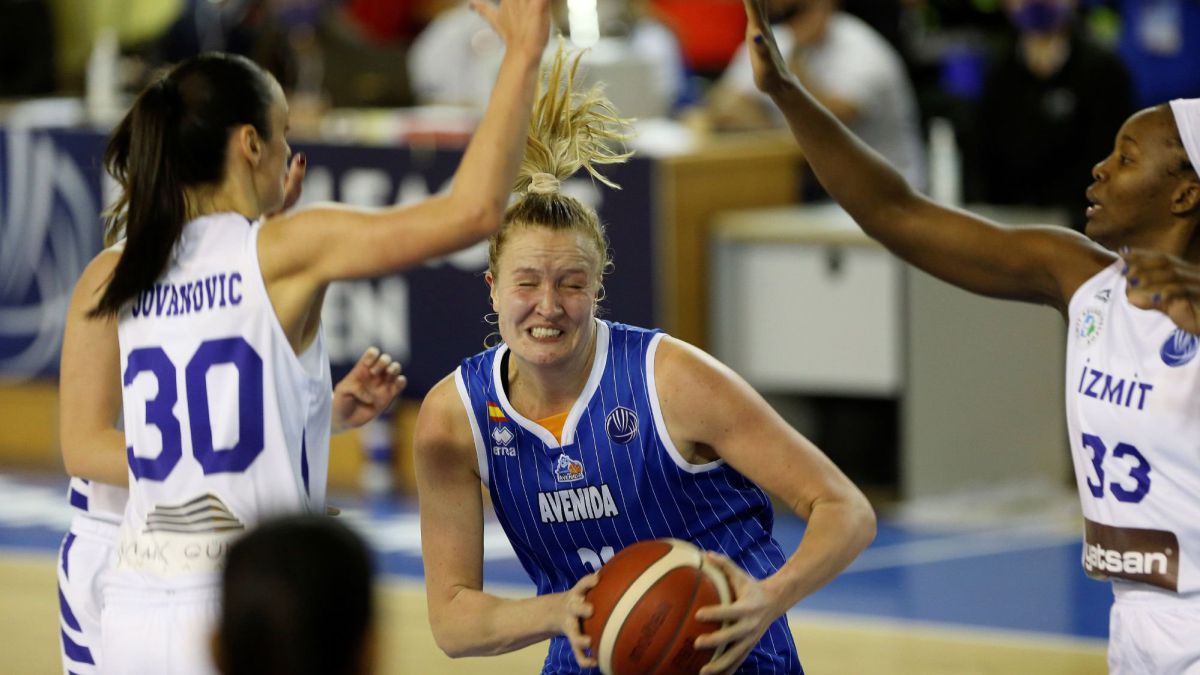 The Perfumerías Avenida beat this Monday, again by beating, the Turkish Izmit Belediyespor (98-72) in a match of mere formality for the Salamanca since they were not only classified for the quarterfinals of the women's Euroleague, but they were already first of your group. With this result, the team coached by Roberto Íñiguez, who has won every match in both the Endesa Women's League and the European competition, will face Spar Girona in the quarterfinals.
Tonight's game, again in the bubble set up in Salamanca by the International Basketball Federation (FIBA) to avoid coronavirus infections, corresponded to the one postponed in the first bubble in Istanbul. And, again, like less than a week ago, Avenida again crushed the Turkish team, which started with some intensity in attack although with a weak and confused initial defense, since their players did not understand the area set by their coach.
Íñiguez, aware of the null importance of the game, gave rest to two key players in the current Avenida, such as Silvia Domínguez and Karlie Samuelson, having Gagic injured, gave minutes to players with little participation, such as Vilaró, Umo Diallo and, in addition, allowed the entry into play of one of the promising basketball players, such as Paula Suárez.
The Turks did not disturb at any time, except in specific minutes of the second quarter, and the Salamancans played a relaxed game, but without losing the usual intensity and with Hayes, again, as the most decisive player, with 15 points, six rebounds and three assists.
Photos from as.com