Pérez does not wrinkle against Verstappen
"I have enough experience and talent to keep up," says the Mexican in his first interview as a Red Bull driver.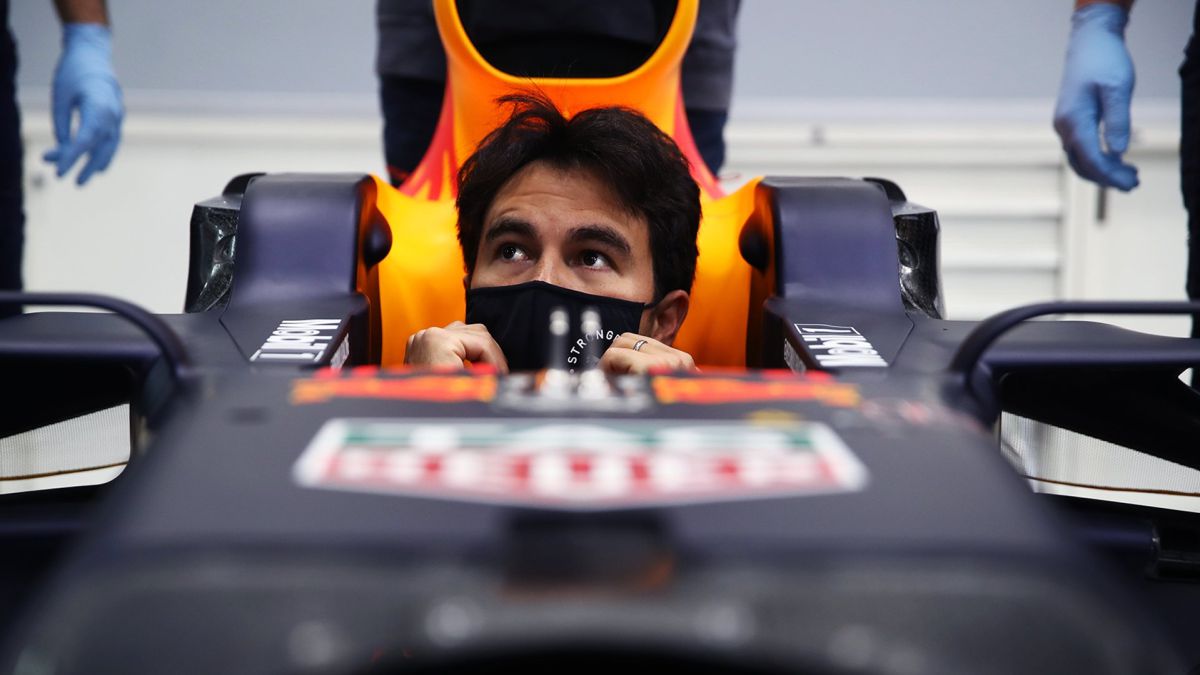 "We took some time to evaluate the data and performances and we decided that Sergio Pérez is the right driver to accompany Max Verstappen in 2021." With these words, Christian Horner, head of Red Bull, confirmed on December 18 an open secret that had been circulating for several weeks in the paddock of the Gran Circo: the signing of Sergio Pérez by the Milton Keynes team to replace Alexander Albon .
An aggressive move to put an end to Merceces' hegemony in the Formula 1 World Championship that this week has taken its first steps in the county of Buckinghamshire. The Mexican has traveled to the northwest of London to make the seat of his new car, to know first-hand the latest advances made in the RB16B or to meet the work team that will accompany him in each test, among many other events.
A busy schedule that has not prevented Pérez from giving his first interview dressed in the colors of the energy training. The Guadalajara driver affirms that sharing the same garage as Max Verstappen is an important challenge, although he relies on his talent and experience to keep up: "Being next to Max is a major challenge, we all know how fast he is. He is one of the fastest drivers on the grid, if not the fastest and he has become a very complete driver in recent years. Of course, I think I have enough experience and talent to keep up. I have many I am looking forward to the 2021 season, since I will be in a competitive car from the first race. Although more than that I am looking forward to having a team in which your comments can influence the performance of the car every weekend. that this team has to do things is something new for me, in the teams where I have been they always took longer ".
Similarly, Sergio Pérez promises to make sure of winning the title if the engineers led by Adrian Newey build this winter a machine capable of fighting for victories in every race: "I come to a new team and I have things to learn. I also have to know to a lot of people and in that sense, it's different because I have to adapt and that takes a bit of time. I think it will be a quick process, since the team is very happy to have me here and they are supporting me in everything. They are all very motivated for this new season. The only thing missing was the opportunity. Now I have it, it is up to me to make it work. I am going to make sure that I perform above expectations. If we have a car that can win the World Cup, I will make sure that We won it. If we don't and we only have one car good enough to be third, I'll make sure we finish second. "

Photos from as.com